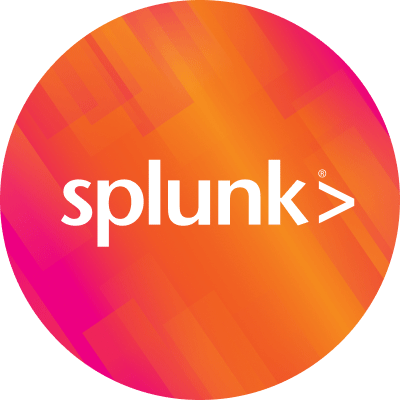 By Splunk September 19, 2008
This week things were rocking and we were splunking at VMworld. VMware launched their road map for their Virtual Data Center Operating System (VDC-OS). VDC-OS is VMware's vision to aggregate virtualized servers, storage and network resources into a common platform that manages resources for guest operating systems and applications. And we launched Splunk for VMware. It's an application build on top of Splunk that gathers data from from different levels of the VMware virtual stack including the hypervisor configuration, metrics and events, the host operating system, underlying network and guest OS and applications. The application also gives you predefined searches, alerts and reports to troubleshoot and secure your VMware environment. It's free and you can download it here.
VDC-OS represents a big leap forward in managing the complexity virtualization hoists upon us. Finally vendors like VMware and Microsoft (will soon ship their own System Center Virtual Machine Manager) admit managing complex combinations of virtual resources is difficult and important. This is great for monitoring the hypervisor and virtual guest sessions, but what about the resident guest operating systems or applications? Its still impossible to correlate activity and performance at an application level with resource utilization and performance down to the bare metal
While these vendors are focused on deploying and tracking the resources themselves, Splunk focuses on providing visibility into the complex interactions and dependencies within a virtual infrastructure. Splunk finds, collects and persists the otherwise perishable log, event and configuration data from dynamic virtual instances as they come and go. Splunk correlates data across tiers in the virtual stack — both inside and outside the hypervisor and guests including the physical servers, hypervisor, VMs, and deployed applications,.
When you point your web browser to the Splunk for VMware application you'll notice several dashboards already created.
VM Metrics Dashboard – a view of the last hour's memory and CPU utilization across all running VMs so you can pinpoint hot spots.
VM Status Dashboard – current configuration, available storage and other key status indicators from different tiers including hypervisor; access & weblogic logs from deployed applications within the guest OS; perfmon, ps and top from the guest OS's.
VM Searches Dashboard – all searches, alerts and reports included with Splunk for VMWare.
You'll see on the searches dashboard a number of investigation searches that correlate the VMWare API data with OS data from within the guests to perform complex investigations in a single step. This dashboard also shows you the details of predefined alerts like looking for guests with heartbeats, looking for storage capacity problems, and other common issues.
As concepts like VMware's VDC-OS become reality (some time in 2009 according to VMware) having the ability to trace transactions through a virtual infrastructure will become even more important. Every layer of management and abstraction (and yes that's what virtualization is) means more complexity to manage. Just as with previous VMware products, VDC-OS will not manage physical hardware that has not been virtualized. And understanding how the virtual infrastructure is interacting with non-virtualized servers, storage and networks will remain a critical requirement.
Check out Splunk for VMware and let us know what you think and how we can continue to build on it together.