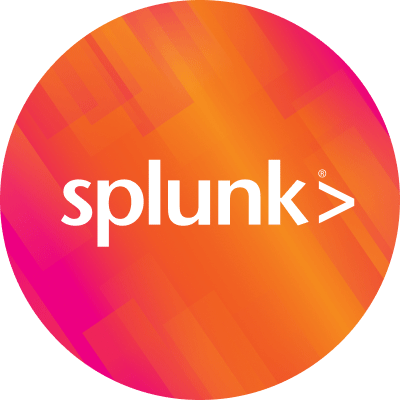 By Splunk February 14, 2011
It's that time of year again – time for one of our favorite conferences, RSA. That it happens to be in our own backyard is a double bonus. We have a full slate of activities at RSA, so let this post serve as your Splunk @ RSA guide.
Splunk fans can register for a free exhibit hall pass with the registration code EC11SPL.
Stop by the Splunk booth (#2433) and check out our theatre featuring live demos of our partner apps freely available for download from Splunkbase.com.
Three partner apps will be demonstrated in our booth during the show hours: Splunk for Cisco Security, Splunk for BlueCoat, and Splunk for Palo Alto Networks. In addition, demonstrations of how to use Splunk for Security and of its Enterprise Security Suite will be presented. Finally, for ninety minutes each day, a Splunk Answers desk will be available for users needing help or wanting to ask specific questions about how to set up and use Splunk to solve IT problems.
Join us in the theatre:
Tuesday
| Time | Presentation | Presenter |
| --- | --- | --- |
| 12:00 pm-12:15 pm | Splunk for F5 | Will Hayes, Director of Solutions Architecture |
| 12:15-1:30pm | Splunk Answers | The Splunk Team |
| 1:45-2:00pm | Splunk for BlueCoat | Mark Seward, Director of Security and Compliance Solutions |
| 2:30-2:45pm | Splunk for Palo Alto | Mark Seward, Director of Security and Compliance Solutions |
| 3:15-3:30pm | Splunk for Cisco | Will Hayes, Director of Solutions Architecture |
| 4:00-4:15pm | Splunk for FISMA | Dan Goldburt, Federal Solutions Principal Architect |
| 4:45-5:00pm | Splunk Enterprise Security Suite | Jim Hansen, Dir, Product Mgmt, Security & Compliance |
Wednesday
| Time | Presentation | Presenter |
| --- | --- | --- |
| 12:00 pm-12:15 pm | Splunk for Palo Alto | Will Hayes, Director of Solutions Architecture |
| 12:15 pm-1:30pm | Splunk Answers | The Splunk Team |
| 1:45-2:00pm | Splunk for FISMA | Dan Goldburt, Federal Solutions Principal Architect |
| 2:30-2:45pm | Splunk for Security Forensics | Patrick Ogdin, Technical Product Marketing Manager |
| 3:15-3:30pm | Splunk for F5 | Will Hayes, Director of Solutions Architecture |
| 4:00-4:15pm | Splunk for Cisco | Dan Goldburt, Federal Solutions Principal Architect |
| 4:45-5:00pm | Splunk for BlueCoat | Mark Seward, Director of Security and Compliance Solutions |
Thursday
| Time | Presentation | Presenter |
| --- | --- | --- |
| Noon-1:30pm | Splunk Answers | The Splunk Team |
| 1:45-2:00pm | Splunk Enterprise Security Suite | Jim Hansen, Dir, Product Mgmt, Security & Compliance |
| 2:15-2:30pm | Splunk for Security Forensics | Patrick Ogdin, Technical Product Marketing Manager |
----------------------------------------------------
Thanks!
Paul Sanford