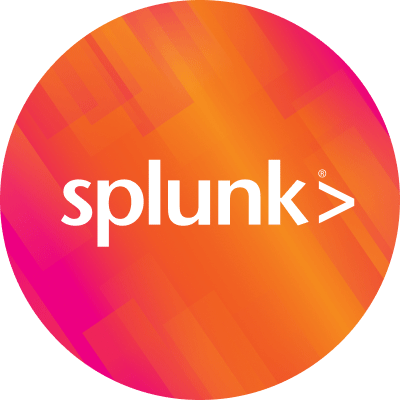 By Splunk January 18, 2012
Recently, Gartner published a report on APM Innovators, to recognize vendors that are driving an evolution in Application Performance Management. Splunk is included in this report, even though it is not your traditional Systems or Application Monitoring tool – primarily driven by our fantastic customers who have deployed Splunk extensively to monitor their complex application environments.
This recognition is an important milestone for APM overall and for Splunk. In the past, Gartner has categorized it into 5 sub-segments – End User Experience Monitoring, Runtime Application Discovery, Modeling and Display, User-defined transaction profiling, Application deep-dive component monitoring and Analytics. However, as customers need increasingly to understand end-user experience from end to end in complex application environments, their requirements from APM progressively require the ability to mine application data for analytics around customer behavior, customer experience, operational capacity planning and more.
A majority of Splunk customers use Splunk in the context of monitoring their large scale, distributed mission critical applications. They use Splunk in many different ways: to isolate problems, diagnose and troubleshoot issues, to monitor performance and service levels, to connect transactions across different components of their infrastructure and to provide operational insights about their application that aids in IT and business decision-making. Many of these uses would traditionally have been categorized as "Application Performance Monitoring" except that Splunk does more than just monitor the application – it also makes the data relevant to operational decision –making.
Take, for instance, one of our customers – a leading provider in healthcare management systems, who had tremendous challenges parsing their event data to gain a real-time perspective on the current status of their applications and infrastructure.
Even with their initial free download of Splunk, they found they were gaining far more insight into their operational status than some of their existing monitoring tools. They used Splunk to implement performance monitoring with percentage based thresholds on their applications and infrastructure. Every time the response time started to spike, the issues were addressed proactively, before it impacted their customers. Not only did this facilitate breaking down silos in the organization by providing visibility to development teams on areas of the application that were causing these performance degradations, it helped them avoid severe failures and costly infractions on their SLAs.
Shortly thereafter, Splunk became a standard part of the application/infrastructure roll-out process for this customer along with production management and monitoring. With extensive dashboards providing role-based access to various users (such as developers, operations staff, CIO…), they are now able to provide relevant real-time access to information across their enterprise. Several operational decisions like planning for additional capacity during cyclical highs are driven by Splunk reports.
This type of customer experience is pretty typical with Splunk. See some of our previous blogs http://blogs.splunk.com/2011/09/28/the-splunk-revolution-comes-to-europe/ and http://blogs.splunk.com/2011/06/28/buckeye-state-blogging-splunklive-columbus/
Splunk utilizes the data exhaust of applications (logs, events, metrics) and makes it useful in a myriad of ways.
To give you a taste of how Splunk fits into the evolving definition of Application Performance Monitoring, listed below are some snapshots from one of our customers, who is the world's largest ticket marketplace, on how they are using Splunk for Application Performance Monitoring, in real-time.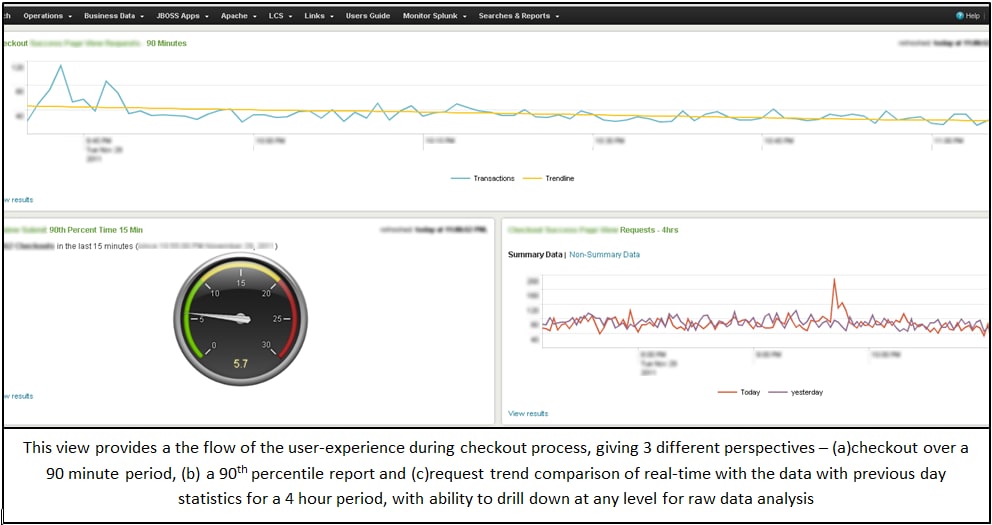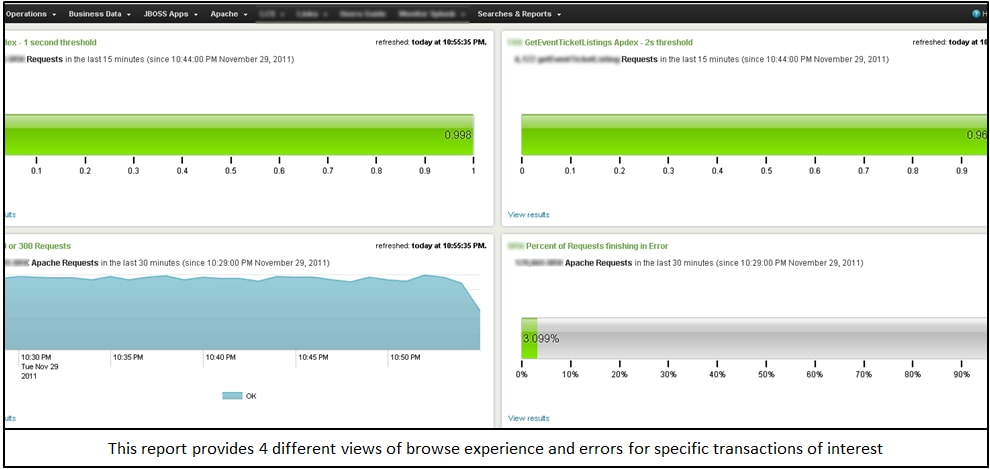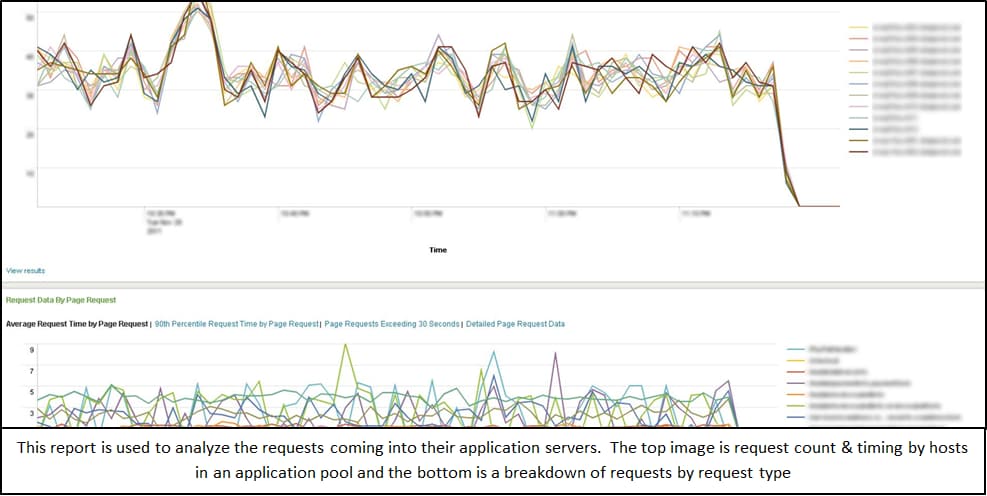 Going back to the APM Innovators report, which is why I started typing this rather lengthy blog post in the first place, this is great news for Splunk. Customers looking to enhance their application monitoring solutions can not only point to the success stories from existing Splunk customers, but also a third-party recognition from a renowned research and advisory organization like Gartner. With the definition of APM further evolving in the next few years, the recognition is welcome & gratifying!
Gartner, Inc., APM Innovators: Driving APM Technology and Delivery Evolution, W. Cappelli, J. Kowall, December 22, 2011.
----------------------------------------------------
Thanks!
Priya Balakrishnan