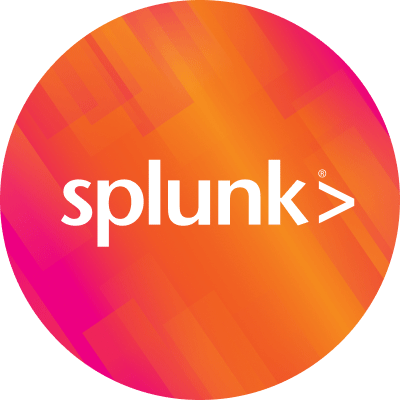 By Splunk October 05, 2009
More than 300 people attended Splunk Live Taipei last week and our partners at Systex hosted an incredible show of Splunk use cases, customer speakers and hands-on labs. The Systex Splunk Lab provided attendees with the opportunity to use Splunk with CICS and IBM System z mainframe data, Windows, servers and desktops, Unix and Linux, customer service operations environments, telco provisioning environments and more.
I'll be posting separately on the hands on the Systex Splunk Lab.
Our first guest customer speaker was Yi-Lang Tsai(蔡一郎) the Taiwan Chapter Chief Security Officer of the Global Honeynet Project and the Division Manager of the National Center for High-performance Computing, a Honeynet Project sponsor. Yi-Lang is also a freelance writer with more than 30 books published on operating systems, network and system security and IT management. He presented the very important botnet work Honeynet Project is doing and showed how his team is using Splunk to deepen their research and expose what they find to the Honeynet audience of security professionals worldwide.
What is Honeynet?
The mission of the Honeynet Project is to learn the tools, tactics, and motives of the blackhat community, and share the lessons learned. Honeynet is an all volunteer organization of security professionals around the world dedicated to researching cyber threats by deploying networks to be hacked. The goals are
Awareness: to raise awareness of threats that exist,
Information: for those already aware, tech and information about threats and
Research: To give organizations the capabilities to learn more on their own.
Honeynet is completely open source and all of the work, research and findings are share. Everything captured is happening in the wild (there is no theory). The organization has no agenda, no employees and no product or service to sell.
Honey is simply a "high-interation" honeypot attracking any and all cyber threats and attacks. It is architecture, not a product or software that gets populated with live systems donated and run by the various Honeynet chapters globally.
Once the Honeynet is compromised, data is collected, correlated and analyzed to learn the tools, tactics, and motives of the blackhat community. Specific benefits to the global community of security professionals are the
Research : Identifying new tools and new tactics,
Profiling: Generating and maintaining lists of blackhats,
Protection: Early detection, warning and prediction,
Response: Forensics and incident response and
Self-defense.

Taiwan Honeynet Chapter's Environment

Yi-Lang's environment at the Taiwan National Center for High Performance Computing disitribuytes Honeynet/Honeypots to the Taiwan Education Network, Taiwan Chapter members and the GDH project. The environment makes heavy use of virtualization in its deployment, you might call it a "Virtual Machine Honeynet." Its running on an advanced blade server with 128GB of memory running VMware ESX. The blade server uses either SAS OR SSD storage. More than 200 Windows 2K/2K3, Windows XP/Vista/7, Linux and FreeBSD servers run in high and low interaction honeypots.

The Taiwan Honeynet deployment is distributed across four different data centers in different geographies Taipei, Hsinchu, Taichung and Tainan. This distributed topology allows the honeypot to have a broad reaching capture network and makes use of idle network and CPU. This large-scale Honeynet deployment supports:

Malware Collection and Analysis
Honey-Driven Botnet Detection
Client -Side Attack
Malicious Web Server Exploring
RFI Scripts Detection
Fast-Flux Domain Service Tracking
Research Alliance
Distributed Search and Analysis on Honeynet Data

Why Splunk?

The Taiwan Honeynet teams uses Splunk to collect and manage information from the distributed Honeynet infrastructure including GBs of logs, 400k+ connections, 2GB+ of traffic flows and tools events and metrics.




Data analysis is performed against a variety of pivot points that are automatically extracted from the Honeynet data sources. Date & Time, Malware Source IP address, Destination IP, Protocols, Files name and Malware MD5 are some of the main fields Splunk identifies and provides to the team for deeper analysis. In addition to Splunk searches and reports the team has built custom geo-dashboards with high resolution displays by tapping into the Splunk API.

This interactive geo-view provides the team Botnet detection, malware presence, Honeynet traffic flows and an instant status report all from one location.

Yong Sweah Liang (Linus), VP, Head of Infrastructure and Technology for Infocomm Asia Holdings Pte Ltd (IAHGames) was our second customer speaker.

IAH is an online game company operating some major properties including:

EA SPORTS™ FIFA Online 2
Granado Espada
Dragonica
Distribution of Box products
BioShock®
Grand Theft Auto IV