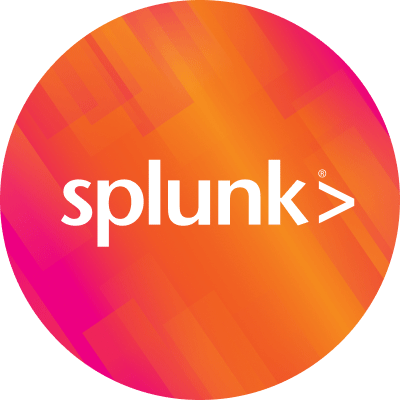 By Splunk August 15, 2008
| | |
| --- | --- |
| | This week we've been moseying through the Southwestern part of the US with our Splunk Live show. We changed up the format a bit with Splunk technical workshops in the morning and customer round tables in the afternoon. The technical workshops were a big hit with more than 200 people registered to engage with our Splunk Experts. During the workshop you were able to download, install, configure and start using Splunk on your laptop or server with remote access. The best part about Splunk Live events though is sharing ideas with other Splunk fanatics. |
Ryan Peterson from Infusionsoft, a marketing automation company, gave a great talk in Scottsdale about his Splunk deployment for the company's email infrastructure. Ryan is tasked with keeping more than 12M emails a week flowing out of the system to support Infusionsoft's Automated Follow-up Technology (AFT). Ryan has multiple servers in different geographies in addition to PCI Compliance requirements. He demonstrated using Splunk to troubleshoot problems spread across the messaging infrastructure, address reporting inaccuracies and deliver PCI reports to auditors. He's even indexing the content of email with Splunk using a scripted LDAP data input. Cool stuff.
In San Diego Tony Doan of the Genomics Institute at the Novartis Research Foundation (GNF) and Eric Van Johnson from Sony Consumer Electronics joined us. Tony is a security engineer and former pen tester. He also confesses to be a recovering Unix sysadmin. GNF has 600 Windows desktops and several hundred Windows and Linux servers supporting the discovery of new biological processes and improved human therapeutics. Tony discussed how they splunk Cisco CSC, Bluecoat, Symantec AV, Arpwatch, Cisco Switches and Wifi access points to find what he calls "previously unknowns" to improve operational availability and security. He says they're finding new uses everyday but Tony's favorite is splunking Cisco IPS and Cisco MARS events looking for odd behaviors. Next up for GNF is eating Windows Event Logs and Windows Registry inputs together with summary indexing for consolidated reporting.
Eric Van Johnson is the eServices Hosting and Operations Manager at Sony Consumer electronics. He led an great discussion on splunking IBM Websphere and MQ Series events including how Sony has integrated operations and development environments to identify problems with complex apps more quickly and avoid unnecessary escalations to the development team. He shared with us Sony's roll out of Splunk to their Business Intelligence Group. The idea is to complement aggregated WebMethods data reporting for business activity monitoring. Next up he wants to feed Splunk data back and forth with Verizon's hosting operations since some of the Sony servers are hosted at Verizon and Verizon is also using Splunk.
In LA Rich Horace, Director of Systems Engineering and Operations at Fox Interactive Media demonstrated how Fox uses Splunk in the Fox Audience Network. Basically these are the guys that serve web advertisements across all the Fox properties including MySpace, Rotten Tomatoes, Fox Sports and IGN. He's challenged with launching new monetization platforms and keeping the existing ones running. Rich gave a fantastic overview of his Splunk installation which consolidates/aggregates data form disparate systems in order to protect against hackers and meet PCI and SOX requirements. He currently runs an environment with ~600 Linux servers, load balancers, servers, NetApps and network switches. So far he's indexed 1.5B events. We engaged with everyone in a lively discussion about securing production sites from developers and controlling and auditing access to data using Splunk's access controls and search filters. Rich also discussed how Fox is using Splunk to integrate with various Citrix products including Netscaler and XenApp.
Thanks to everyone who shared their stories with us this week, it was really awesome.