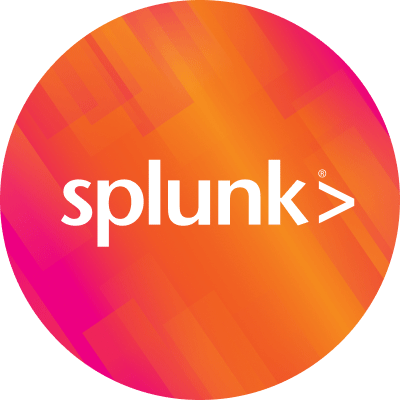 By Splunk August 01, 2009
I'm finally getting my head above water after a tireless run up to and hectic week launching Splunk 4. The highlight of the launch for me was Splunk Live London. IMHO Splunk Live London 2009 was unrivaled as the most outstanding Splunk event yet.
We came up with this idea of getting local customers together as a way to launch Splunk 2 in June 2007. Five of us Splunkers sprinted between eight different cities in two weeks to share what was new and encourage users to exchange stories of how searching their data centers was changing life for the better. Its an exhausting way to launch a new product, but it worked so well we've integrated Splunk Live events into the mainstream way we do business and interact with our community. I've long since lost count of the number of Splunk Lives we've conducted all over the world including places like Cape Town, Johannesburg, Beijing, Tokyo, Singapore, Bangkok, Sao Paulo and yes once again in London.





This year's London Splunk Live was really special. The event occurred during our launch of Splunk 4 and surpassed our expectations as the largest event we've ever held. More than 100 customers and users attended at the Cumberland Hotel and their swank conference facility, complete with a business canteen like breakfast experience, near Marble Arch in West London.
But the dominant reason to attend any Splunk Live are the presentations and round tables with forward thinking IT professionals who are using Splunk to transform the way they manage IT. This year we were very fortunate to have three Splunk customers who took time out of their busy schedules to come to London and share their experiences with us.
Accenture – Alexander Strobl, Technical Consultant
Alexander has been a visionary inside Accenture bringing the power of IT Search to enterprise clients in Germany where he works for Accenture as a Technical Consultant in the Data Center Technology and Opeations team. Alexander is responsible for analysis, design, roll out of Splunk. His most recent Splunk project was with a large worldwide services company with more than 50,000 employees on three continents operating mail order, distribution, e-commerce and over-the-counter-retail trade. Accenture implemented Splunk to transform the management of several technologies including Linux, virtualization and large-scale storage systems.
The project was part of an IT project to reduce the time to triage problems and improve quality of service. Challenges were:
no centralized access to logs and events,
critical IT data was stored on local file systems which were copied to central storage only once a day,
manual processes to locate errors,
no correlation between events on different services/servers and
development time was spend building workarounds rather than working on revenue generating applications.
All of this resulted in complex and time consuming analysis and end the end long MTTR.
The Accenture Splunk installation is currently indexing ~50GB/day including custom application files and events from 10+ integrated business critical applications and services. There are two Splunk indexes; one for testing and one for production environments and the team has established interfaces between Splunk and several other legacy data center tools.
Telenor – Henrik Strøm, Security Architect
Telenor is Norway's largest ISP, Mobile Operator and Telco. Its one of the largest mobile operators in the world, with 160+ million customers and was founded in 1855 – 154 years ago. The company has 13.000 employees in Norway and 26.000 abroad. Telenor has been rolling Splunk out for centralized log collection and management using Syslog to forward data where it is already in place and using Splunk as a forwarder for new systems and systems with complex multi-line and/or XML structures Syslog can't handle. Sources of data handles by Splunk include:
application logs (Web, Email, IPTV)
data center logs (server, network, storage and firewall)
IP backbone logs
Use cases include what Henrik refers to as digging, dashboards baselines, alerting and reporting. One of the best "digging" examples Henrik mentioned was identifying Unix Kernel Errors over the last 30 days. This kind of information routinely went unnoticed prior to Splunk's arrival.
Another powerful use case explained by Henrik was how to baseline what is normal in your environment. For example, how many errors do you have on average for a particular type of device (routers, servers, specific applications, etc). Splunk was used to baseline normal Linux kernel behavior and found roughly 20 kernel errors per Linux running instance every 15 minutes.
The base line then allows the team to schedule simple searches to look for deviation from the baseline and send out alerts before downtime occurs from these hidden sways in behavior. In one case Splunk found thousands of errors occurring on a specific type of device, where the normal baseline was around 20!
The Telenor team also uses Splunk to identify and report on security situations that may impact their customer facing network and services. Because they are able to easily compose dashboards showing for example which Web servers are under attack and who is attacking them all in one place, the team saves Telenor from potential downtime, performance degradation or theft of data due to attacks they've not seen before and are missed by existing security policies and technologies.
Vodafone – Paulo de Carvalho, Network Services Manager
Paulo de Carvalho has been using Splunk at Vodafone for almost two years now. His presentation titled "Freeing Information from Organizational Silos" lifted the idea of leveraging logs and IT data out of the realm of just system administration into a thirst for higher level intelligence that crosses not only IT but also business functions. Paulo started by describing the current service oriented architecture (SOA) at Vodafone and how attempts to objectize and re-use capabilities creates incredible complexity among the services, technologies, processes, tools and people.
Using Dennis Leeden's Sense-Making Model, as a blueprint for the raising the intellect of IT and business consumers of IT services, Paulo has proven how achieving a level of "knowledge" versus just "data" management can significantly impact the performance of an IT organization and the services they provide. He went on in detail describing how Vodafone has broken down the segregation of duties along business process, technology services and business units and determined what knowledge is essential and can be provided from the active running IT systems regarding their behavior, performance, configuration, dependencies etc. His team has defined data inputs, searches, reports and dashboards for the most important intersections of processes, services and technologies using Splunk. The impact on the performance of IT and the quality of services to consumers has been dramatic.
IT knowledge management at Vodafone has significantly improved the quality of life for IT people and customers too. If you've ever been frustrated dealing with a customer service agent at a mobile phone company, an airline or a government agency you understand a little information can go a long, long way to improving our ability as humans not to use technology as an excuse for poor customer service, but to actually deliver the type of customer service customers appreciate.
If you've attended one of our Splunk Lives you know why I'm so passionate about them. If you haven't attended and think you might be interested, check out our events page for more information about where we'll be when.
Happy Splunking!