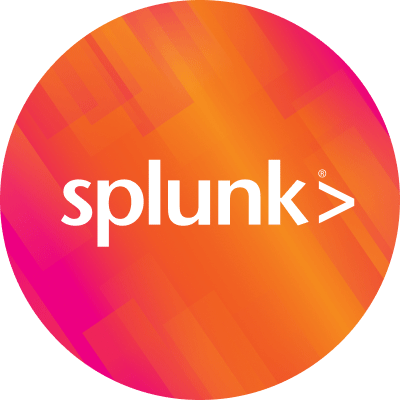 By Splunk January 27, 2009
Hi, I'm Erin. And I spend a lot of time talking to Splunk customers.
Customers often tell us that using Splunk is addictive. Once they use it for basic log consolidation, they see how they can use it for network troubleshooting and monitoring, or application troubleshooting, SIEM or compliance reporting. There are also folks using Splunk to examine earthquake patterns in Yellowstone or music ratings in Pitchfork.
But did you also know Splunk is credited with helping people to sleep at night, save relationships, take more coffee breaks, and even get raises and promotions?
It's true. And that will be the theme of my weekly blog post. Shine the spotlight on our customers to share what's on their mind.
First up: Jenny Aquilino, Unix System Admin at Lawrence Livermore National Labs (LLNL). The Lab is part of the U.S. Department of Energy charged with research and development of technologies related to national security.
Jenny first saw Splunk at the LISA conference in San Diego. She took it back to her team and they used the Free Enterprise trial license to evaluate Splunk along with several other log monitoring tools.
"Splunk was head and shoulders above all other log management solutions, in terms of speed, scalability, and pure awesomeness," Jenny told us. "Splunk is a cost-effective tool for troubleshooting and solving complex problems across our entire environment to efficiently look through our data and see patterns. Splunk helps us to be proactive where previously we had no insight."
Along with the results of the bake-off, Jenny helped sell Splunk internally by telling her management team, "Splunk is like Google for looking at your logs, but it's so much more with dashboards and visualizations."
Splunk dashboards are key to helping Jenny keep her finger on the pulse of her operations. She only has to see or search for an error or machine once, and she can save that search to turn it into a histogram, dashboard or alert. Jenny's set her dashboards to detail things like system errors and critical data feeds. If there's an anomaly in the histogram, she knows she can dig down into Splunk to understand what the error is or when it occurred to fix it right away. And as she expands her use of Splunk, she aims to set up alerts that can be triggered when something is abnormal.
In a nutshell, Splunk helps the LLNL team to diagnose and troubleshoot critical applications more quickly, analyze and correlate log files, and provide secure access for forensic investigations.
Oh yea, and these are the folks who like their coffee, so Splunk frees up more time for that too. Check out this short video from our Splunk Live! San Francisco event, and Jenny tells you in her own words why you should try Splunk today.
Thanks for reading. Shoot me your story of how Splunk is saving you time, money, sleep, or generally helping you to save the day, and I'll send you something from our treasure trove of Splunk Schwag!
Happy Splunking!
----------------------------------------------------
Thanks!
Erin Sweeney