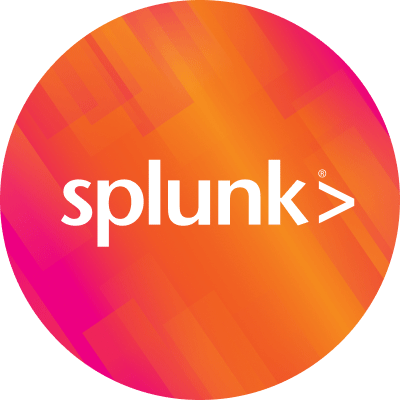 By Splunk May 18, 2016
Last week, Splunk hosted two simultaneous events in London, England. You can learn more about SplunkLive! London in Matt Davies' blog post: SplunkLive! London – A Full House. Analytics, IT Operations And Security. Below, Ashok Sankar shares his report from our first annual Splunk GovSummit UK.

Security is all the talk nowadays and the first annual Splunk GovSummit UK 2016 was no exception. After introductions from host Nick Butler and Splunk's VP of EMEA region Richard Cahill set the tone for the day. He pointed out how data around us is helping improve our lives while at the same time continues to be the target of adversaries. He reaffirmed the company's commitment to Europe and extending solutions to help our customers here stay secure.
So we don't just have #SplunkLiveLDN on today, but we're also hosting our first UK #SplunkGov – another packed room! pic.twitter.com/kslCYPs41s

— Kirsty Lambert (@KJ_Lambert) May 11, 2016

The summit got started in earnest with keynoter Julian David, CEO of TechUK, holding up the headline of the day "UK sleepwalks to cyber crisis". He offered that measured by population size the UK is the most attacked country in the world and experiences 40% more attacks than the rest of Europe. He asserted that while it is a crisis waiting to happen, progress is being made but more needs to be done in the areas of awareness, information sharing and implementing robust processes for protection. Offering some best practice approaches to cyber security, he concluded that cyber security is a business enabler anymore.
Lively debate and excellent speakers from @techUKCEO @AirbusGroup @ONS and @hscic today at #SplunkGov in London pic.twitter.com/pEGuc90P08

— Charles Southwood (@c_southwood) May 11, 2016
Viv Danks from Airbus Defense and Space followed the keynote. His business offers managed services to other divisions within Airbus and so availability and performance are key metrics. He elaborated on how their use of Splunk has enabled them to get a single viewpoint across all their data sources and helps them when there is a crisis and in some cases, head it off. It was great to hear how Airbus analysts have not only standardized on Splunk as the single go-to console for network monitoring and security.
Chris Macey from the Office of National Statistics, the UK's largest independent producer of official statistics reaffirmed a familiar refrain about Splunk. He detailed how, before Splunk, his team would hunt for days trying to find sources of problems across their large infrastructure in vain. Enter Splunk and now they are able to get to the root cause much faster easily. ONS also demonstrated how Splunk extends beyond just network monitoring and security. Like many other public sector customers extending their information to citizens and other stakeholders is a key service. Splunking their website revealed a caching problem that caused utilization issues – what took 6 to 8 weeks to find once, now takes a few hours with Splunk.
Andy Callow from NHS Digital (HSCIC) rounded out the discussions on customer success stories. As UK's largest health website, it received 583M visits in 2015 at a cost of 1.7p per visit. Being a public organization they are continuously looking to reduce operational costs. Splunk has helped them understand their web traffic better and recover from errors faster than before. Additionally, it has helped them manage unpredictable traffic, monitor impact of changes and provide actionable reports to management. Splunk has delivered again – more informed decisions, freeing up time from chasing false positives and increasing business value of data they already had.
The day wound down with Talal Rajab from Tech UK moderating a security panel represented by Amazon Web Services, Airbus, Department of Works ad Pensions, Splunk, and Ministry of Defense. The august panel shared insights on mega trends in digital business, what that means to the public sector, collaboration initiatives, and best practices on defending against threats and enhance the security posture.
All in all, attended by over 80 people that represented a wide spectrum of the public sector and their solution providers, it was an impressive day. The event had a very familiar refrain – cyber threats are a clear and present danger and organizations should start to them seriously than ever before. It was gratifying to see how Splunk has been a key partner in this effort as attested by a sample of our customers. And as any true platform should, Splunk extends beyond security and extends investments to solve other IT and mission challenges. At a time when public sector organizations need to focus on delivering services at lower costs, Splunk is playing its bit to make it happen.
Thanks,
Ashok Sankar
Director, Solutions Marketing
Splunk Inc.
----------------------------------------------------
Thanks!
Ashok Sankar
----------------------------------------------------
Thanks!
Ashok Sankar