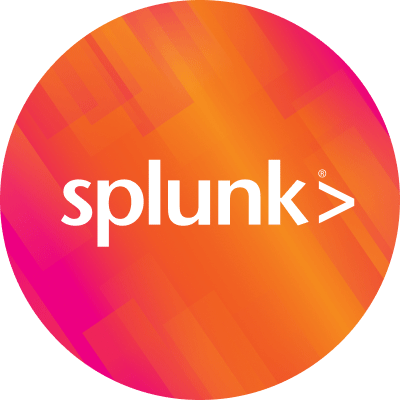 By Splunk January 26, 2016
You see servers and devices, apps and logs, traffic and clouds. We see data — everywhere. And with one of the world's biggest sporting spectacles taking place just down the road from us in less than two weeks time, we thought we'd take a look at a few Splunk customers and how they've managed their data loads during the big game.
Coping with web traffic – Cars.com & Nissan
A few years ago, Cars.com used Splunk Enterprise to ensure its web environment could withstand the user load — and ensure a pleasant customer experience — during their Super Bowl advertisements. In years past Cars.com relied on aggregate data to determine their overall performance under Super Bowl levels of stress. With Splunk Enterprise they were able to look at detailed performance data for their application environment, which showed the impact of individual components on average performance. This allowed them to identify and remove underperforming systems and saved time spent dealing with physical server administration and reduced the system administration headcount. And since they no longer needed to purchase more servers, Cars.com was able to save $160,000 in costs.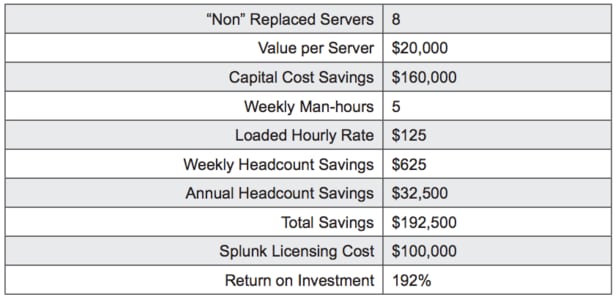 Read the Cars.com case study: Splunk Helps Cars.com Drive Revenue Generation and Cost Reduction: An EMA ROI Story
Nissan, another Splunk customer, has a similar story.
Nissan had a challenge. They had hundreds of logs to deal with in a multivendor environment and no systems to monitor, analyze, or provide proactive alerts to administrators. They were faced with managing 60GB+ of data per day from hundreds of data sources, more than fifty application logs, and even web logs. And their first Super Bowl commercial in 19 years — the tear jerker, above — was looming.
The Nissan crew switched to Splunk because it gave them:
A single dashboard to monitor multiple systems from multiple vendors

Was easy to implement

Demonstrated its value immediately and without heavy upfront investment

Scales elegantly because it can be used to solve a single use case and scale out from there
The Super Bowl commercial resulted in an exponential surge in traffic a few minutes after it aired, and there was a high rate of traffic sustained afterwards. Nissan's servers held up thanks to the real-time data visibility provided by Splunk. You can learn more about Nissan's implementation and challenges by browsing their recent SplunkLive! presentation, right here:
Sales: Flat, crispy, or raised? – Domino's
During peak ordering times for Domino's, a server outage can result in $100,000 of lost revenue per minute. That's a lot of dough.
Splunk supports the entire e-commerce environment at Domino's. It assists in analysis of logs, troubleshooting issues with releases, assists in system and software monitoring, provides feedback to developers, and even assists with marketing. Before Splunk there was no way to effectively parse or access data. The team was forced to manually download and browse logs.
Today they are able to monitor orders per minute, transactions to the stores, what coupons are being used — allowing the company to identify and chance ineffective coupons within hours. During a recent Super Bowl, Splunk was used to manage the high volume of orders and monitor server response times (as well as store response times). Going forward they plan to expand its functionality to pull more data from stores to gain intelligence on how many people pay with credit cards vs. cash, for example, or if more orders are placed with Android or iPhone. This data will help the company focus its marketing efforts and spend money more effectively.
You can learn more about how Domino's is using Splunk by checking out this video:
On-site intelligence: We'll have a hot dog, beer, and data analysis please – VenueNext
VenueNext's platform and context-aware app provides venues with insight into guest behavior and control over their entire ecosystem. When the San Francisco 49ers began planning a new stadium, VenueNext was the partner they chose to help make effective use of technology. And VenueNext chose Splunk as its source for real-time metrics.
The Levi's Stadium app provides game attendees with numerous benefits: They can wave their phone through a scanner for admission to the venue, get turn-by-turn direction style guidance to, say, the nearest bathroom, access parking passes, see how the game is going while they aren't watching it, order food and drink, and much more. But the Venue benefits, too. For example, Levi's Stadium they can easily determine where they are running out of hot dogs, or if deals should be offered in places where the temperature is lower. They can determine what food is most popular, and when, or how long wait times are, or where the app is seeing heaviest use. All this data, be it from the various points of sale and other internet of things-style devices littered throughout the venue, or from the tens of thousands of smartphones in attendance, is all managed and visualized with Splunk.
Thanks to the data visibility Splunk brings, the Levi's Stadium team can better direct resources based on demand, reduce wait times, divert traffic in parking lots, or even plan their network capacity needs. You can learn more about how VenueNext makes use of Splunk by checking out this brief video case study:
Related reads:
Sports Illustrated — OK Computer: How Computers Will – and Won't – Change the NFL
Data to play a pivotal role in the fan experience at Super Bowl 50