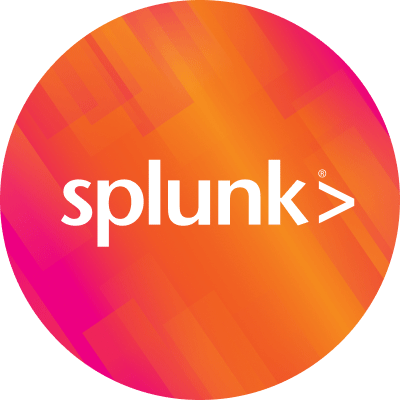 By Splunk January 04, 2011
We had the opportunity to participate in the F5 ASEAN User Conference held in Singapore a couple of months back. Response was fantastic and what was interesting in this year's event was the real-time online polling session to ask the audience on their feedback/comments for the presentations that were shown during the day. Splunk was used as the reporting engine to display the feedback in real-time!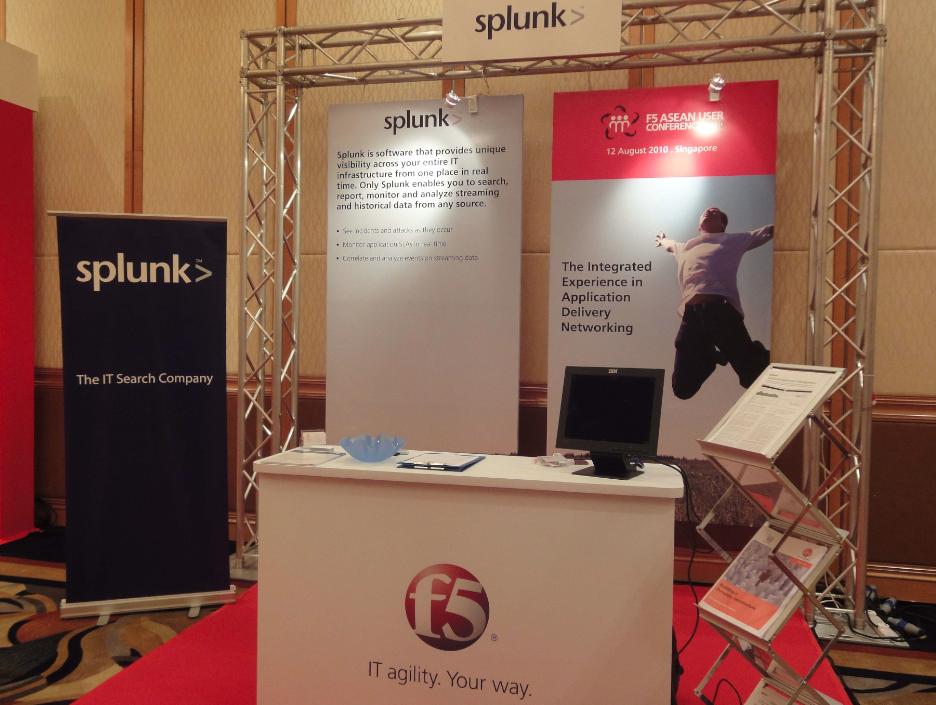 Upon the users' registration via their mobile handsets, questions were pushed out to their handsets via USSD (Unstructured Supplementary Service Data), after which the audience could select "1", or "2", or even enter free-form text to submit their responses back to the USSD gateway.
Splunk was used to provide real-time analytics of the responses that were received from the audience by taking in real-time data feed from the USSD gateway. The ability to take in unstructured logs and analyzing them so easily makes Splunk suitable for even such polling usage!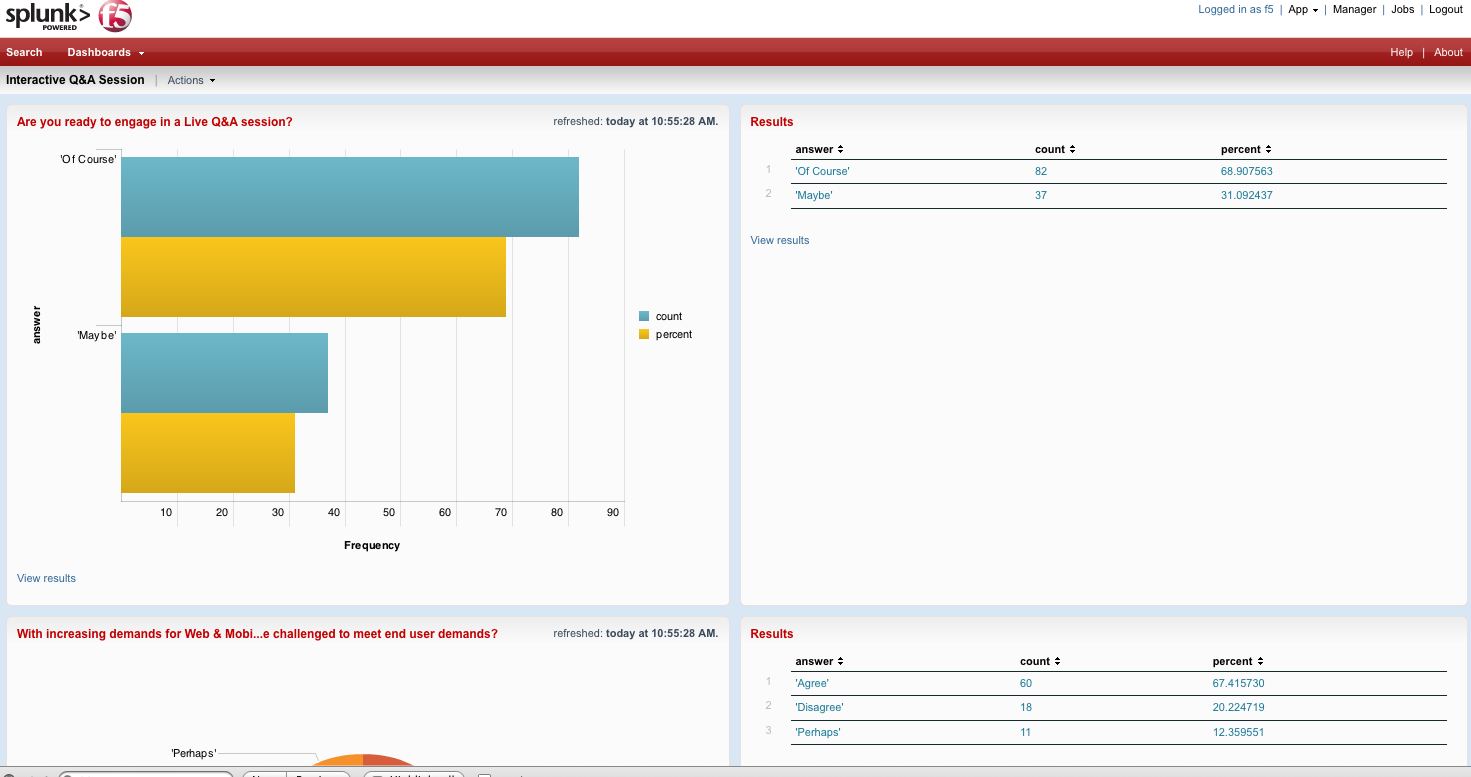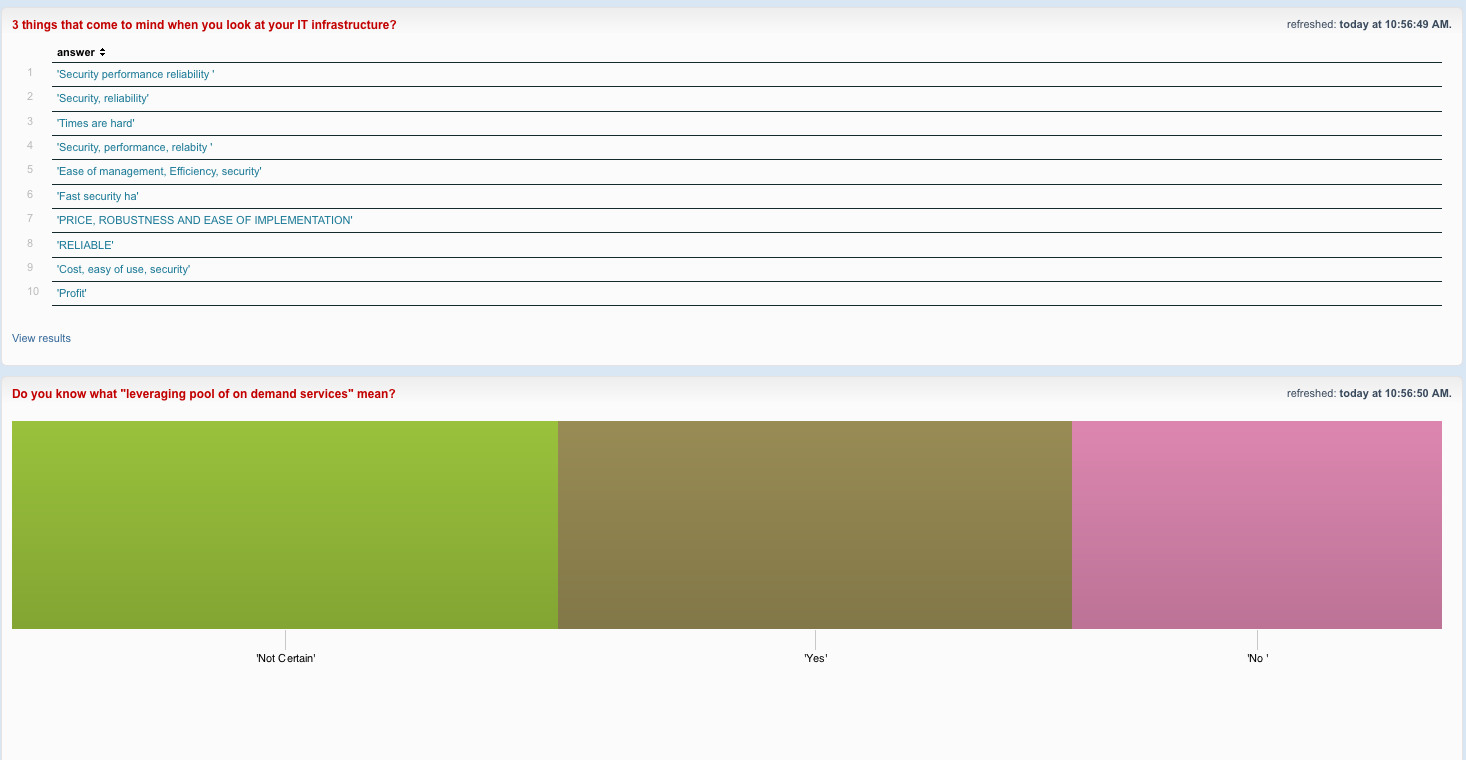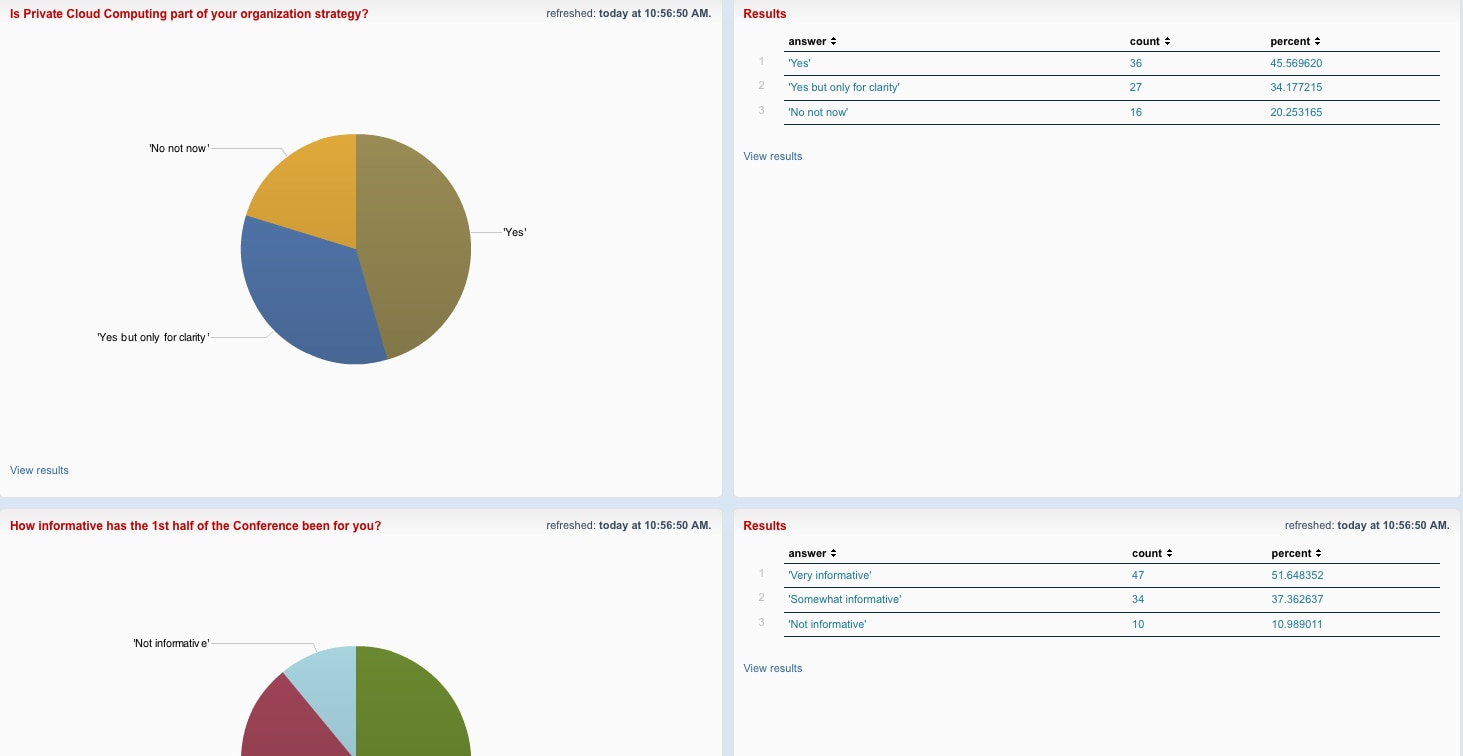 A video of the polling session is available on Youtube as well.
----------------------------------------------------
Thanks!
Tat-Wee