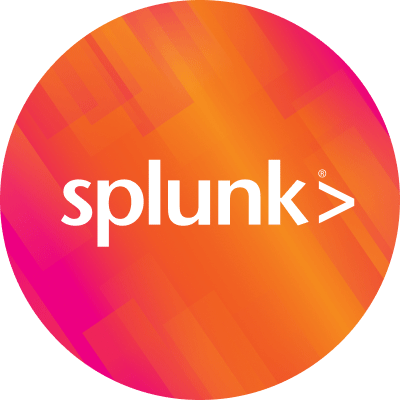 By Splunk April 15, 2014
Earlier today, we announced the general availability of the latest release version 3.1 of the Splunk App for VMware. This release is monumental providing radical cross-tier insights into your virtual infrastructure. In this latest release, we've focused on improving time-to-value with 3 important features – correlated insights, adaptable reporting and enhanced topology map. Let's delve a little deeper into each area.
1. Built-in correlation between VMware and storage environments:
If you're running a virtual datacenter, storage latency in virtual environments is one of the most common performance issues you are likely to deal with. Storage I/O latencies impact performance of VMs because read/write operations can cause performance issues to the shared resources in your datacenter; as VMs contend with each other for the shared storage, performance begins to quickly degrade.
To avoid such storage related VMware issues and to proactively monitor your virtualized infrastructure, there is a persisting need for viewing the virtualization data in the context of storage environments.
The Splunk App for VMware now ships with out-of-the-box correlated insights into storage systems, providing instant visibility into the connected datastore.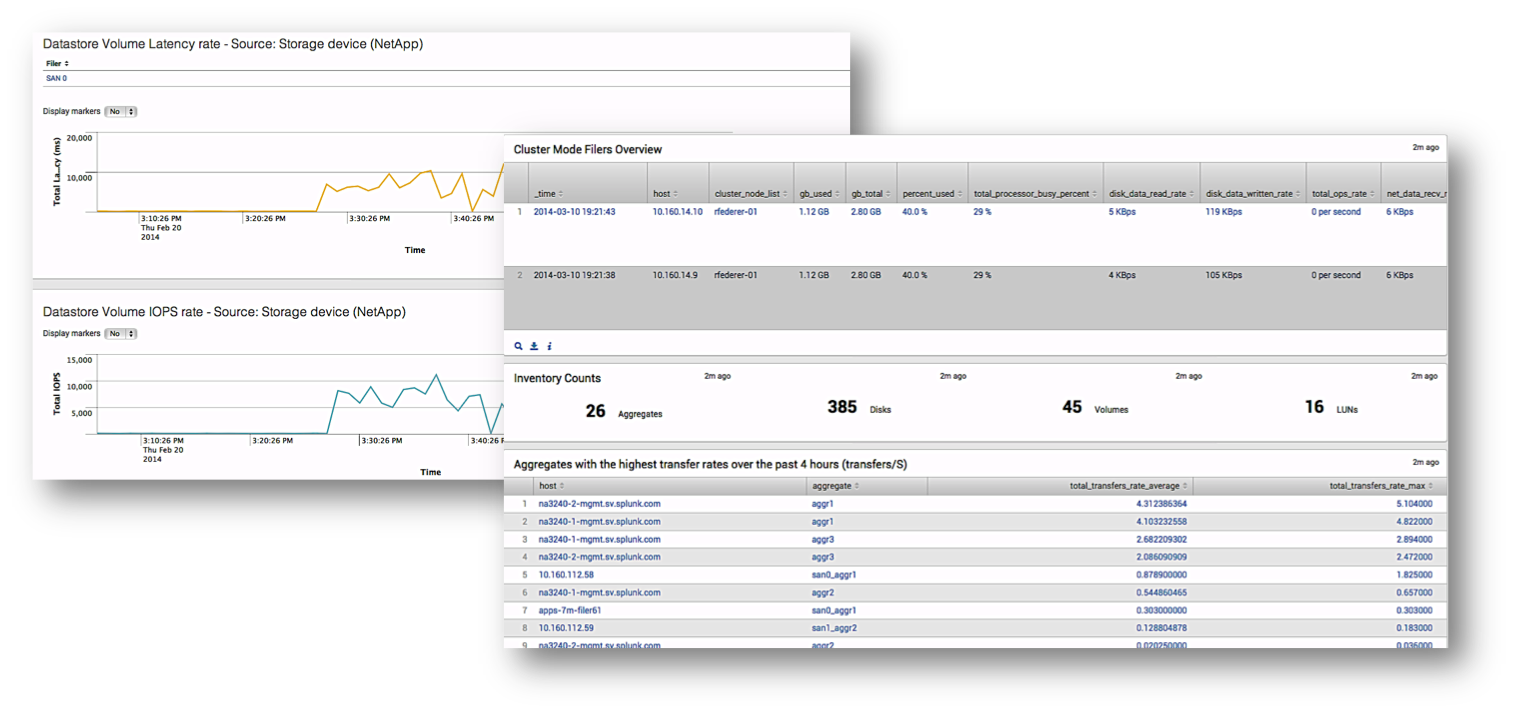 Easily diagnose storage I/O latencies, identify the "noisy neighbor" and readily detect datastore contention, outstanding IOs and IOPS. Drill down into the NetApp filers and volumes that are connected to specific hosts and VMs for deep-dive investigation into the NetApp Data ONTAP systems (with data harnessed by the Splunk App for NetApp Data ONTAP).
2. Advanced Extensible Analytics:
This latest version of the App helps administrators drive decisions based on data with flexible and customizable analytics. The App includes reports that provide analyses on CPU or memory headroom, capacity consumption and forecasting based on historical trends, drilldown into problem datastores and much more.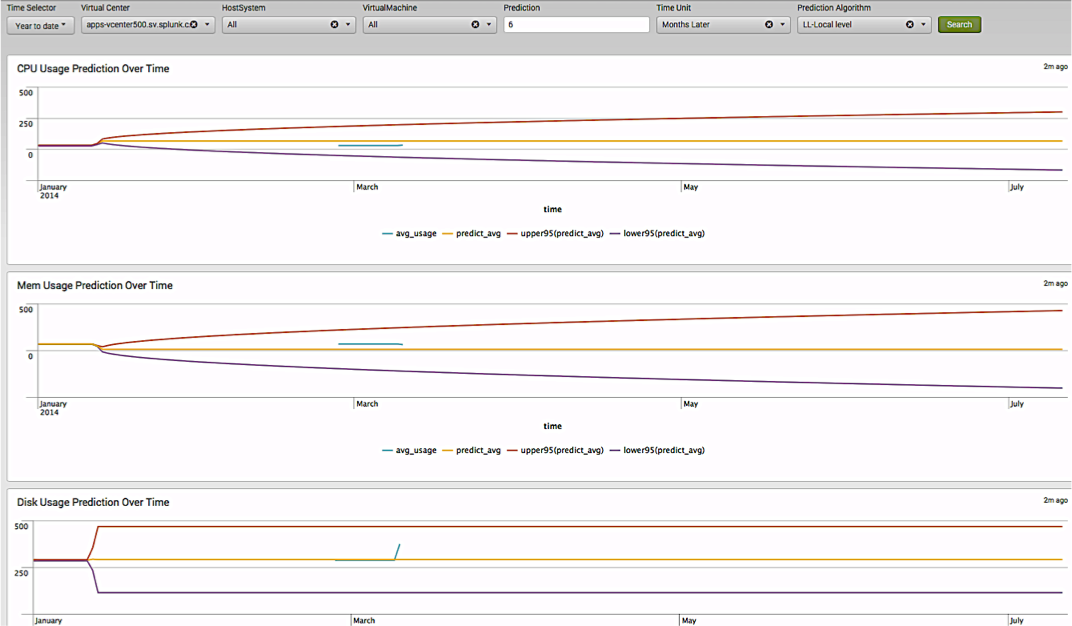 Since the release of v3.0 of the Splunk App for VMware, we continue to see common reporting requests from our customers. We've bundled those common requests into a pack of reports. Quickly and easily bundle and mash-up these reports for customized dashboard views. Export these customized reports into other formats such as CSV, XML and more and/or schedule them for automated delivery.
3. Enhanced Topology map for accelerated investigation:
If you're already using the Splunk App for VMware, you're familiar with our topology map.
For the benefit of those not familiar, the App ships with interactive topology maps that help you understand the overall health of your environment based on pre-defined thresholds. Read more about this topology map in the blog post from v2.0 release.
We have vastly improved the topology map to instantly identify problem spots and accelerate troubleshooting.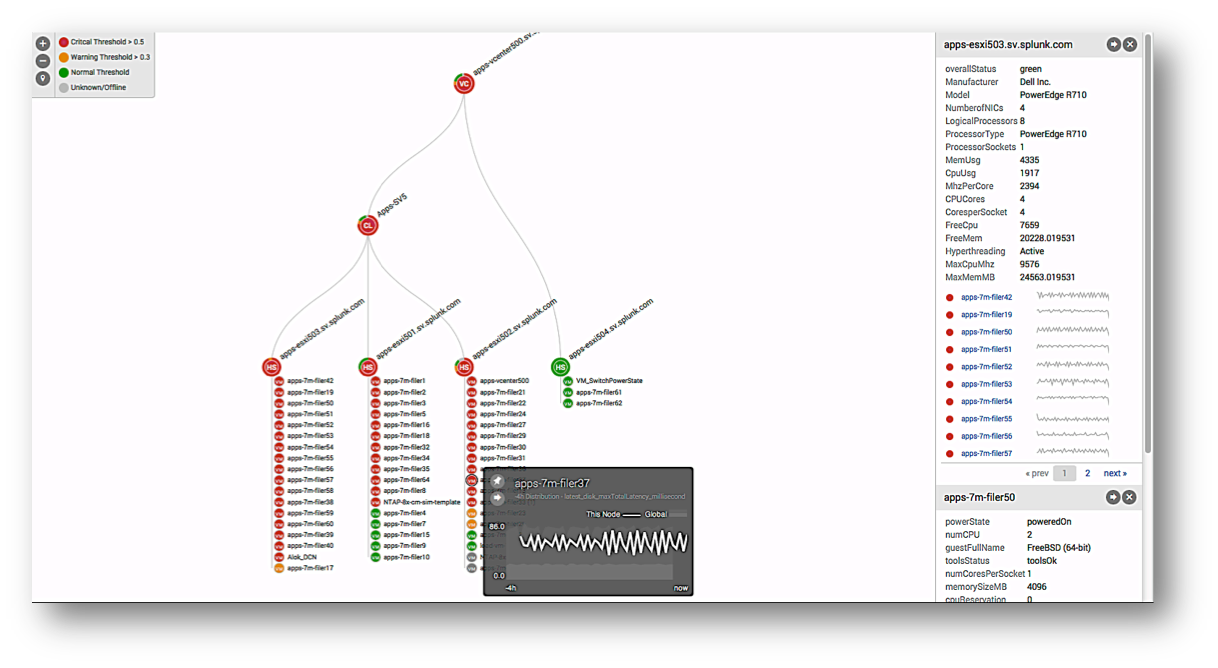 You can pin and map one or more virtual entities to compare performance trends. Visually identify outlier entities plotted on a statistical map. At any point in this investigation, you can always drill down into specific virtual entities for in-depth investigation.
I know a lot of you have expressed interest in correlating VMware metrics with Windows OS data. We are looking into this integration, but in the interim, if you want this right away, Adrian has written a really nice blog post on VMware and Windows correlation.
The Splunk App for VMware is available for a free 60-day trial. If you're not using it, you should. Contact us and we'll get you started.
Finally – a word of thanks. At Splunk, we believe in constant innovation. At the same time, we won't be here without you – you've taught us a lot in the last few years and the Splunk App for VMware has become what is is today only because of all the feedback we've received from you. So, thank you and keep the feedback coming.
----------------------------------------------------
Thanks!
Priya Balakrishnan