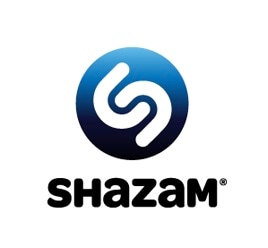 Business analytics and data visualization are hot topics right now. One of the questions I get asked a lot is "so what's different about Splunk when it comes to business analytics?" The short answer is the kinds of data we can analyse, the amount of information we can manage, the power of our search language and the real-time nature of the data. We've got some great examples of customers such as John Lewis, UniCredit, Domino's Pizza, SurveyMonkey, Comcast etc. using Splunk for business analytics.
I'm delighted that we can now add Shazam to that list:
The role and nature of analytics is changing with the need for more data, different kinds of information, faster answers to questions, a more complete view and more and more trust being placed on the data when making decisions. To give you an idea (and not to show off) but one of Splunk's biggest customers is performing analytics on hundreds of Terabytes of new, real-time data every day. We've got customers analysing network data, trains, Hadoop, social media, AWS, mission critical applications, Team Fortress 2, patient health, security threats, insider trading – all kinds of different data that is unstructured and has typically gone ignored or been very difficult to analyse.
Customer experience and user engagement, partnered with assuring and generating revenue, is a theme that often comes out from our analytics customers. This is very much the case with Shazam as well. If you don't know Shazam already then they have one of the world's most popular mobile apps. Let's say you're in a bar or nightclub and you like the song that's playing, you can click a button and the app will analyse the music, tell you what the song is and allow to discover more about it, buy it or share it with friends. That's where Shazam started, now you can "Shazam" (it is now a verb) a whole lot more: TV programs, games, videos, online shopping, exclusive offers, sports results and all kinds of content.

In August 2014, Shazam reported more than 500 million downloads of its app and is adding users at a rate of 13 million per month. They have about 100 million mobile monthly active users and their user base "Shazams" more than 20 million times per day.
As you can probably imagine, every time you Shazam something, you're generating machine data. If you've got 20 million Shazams a day, you're generating a lot of mobile application machine data – Terabytes in fact. This data contains a lot of very powerful insights into user trends, popular content, quality of service etc. This information is invaluable for their customer service, sales teams and the engineering department. The same data also unlocks huge potential for Shazam to innovate beyond their core market as you can see below:

Historically, Shazam had relied on data that was batch-processed which meant the insights and analysis could take hours or days. Shazam moved from their batch model to using Splunk to give them real-time analytics that could handle the volume, variety and velocity of the data that they needed.
You may have heard me mention in previous blog posts about a term I first heard used by Gartner – "business moments". The idea being that by having the right information at your fingertips in real-time, you can make better decisions. Shazam is a great example of this. They now deliver instant analytics, dashboards and visualizations to business users. These dashboards can be changed very quickly and easily to give the latest results to whoever needs them. This has enabled them to reduce their "time-to-results" down to a few minutes when it took hours pre-Splunk.
As an example, Shazam for TV is part of a lot of advertising campaigns and offers viewers extra content if they Shazam adverts during TV programs. With Splunk Enterprise, the Shazam team has created a business analytics dashboard that provides salespeople with user trends around these campaigns in real time, to better understand campaign effectiveness in the field as they are executed. These same insights are also provided to Shazam's advertising partners including insights such as location, device, and content requests.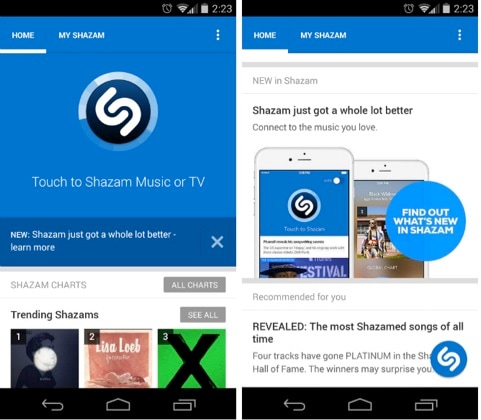 When it comes to product innovation, Shazam releases a new version of its app every 2-4 weeks and Splunk is used to monitor the effectiveness of any changes across the release cycle. This includes getting mobile intelligence into how a recent change to the Shazam app home screen was received. By using Splunk, they were able to see the best place to position certain content on the screen to optimise customer engagement within the app. Splunk was also able to tell them why certain new functionality wasn't engaged with and help fine tune the app and educate users on what was new and how to use it.
Hopefully the Shazam story shows how Splunk benefits their products, customer engagement and revenue but also illustrates what's different about Splunk and business analytics. It is the kinds of data we can analyse, the scale of the data, the search language and the real time Operational Intelligence you can get to make fast, informed decisions that have a positive business impact.