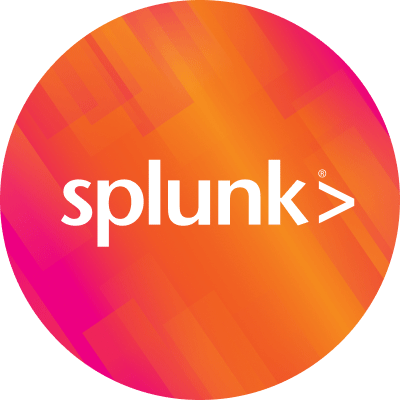 By Splunk May 09, 2018
Over the past month, I've been at the RSA Conference in San Francisco and on the road in New York, Chicago and Minneapolis. Some of the highlights of these trips included a wardrobe malfunction and terrorizing the streets of San Francisco by electric scooter! But the ultimate highlight was meeting with dozens of customers to learn about their changing requirements, new uses of Splunk and technologies they're exploring. In turn, they're asking about our technology roadmap and how we can increasingly help them navigate their end-to-end data landscape—getting data in, managing it, extracting insights and taking action on those insights.
Security is Top of Mind
Security is, naturally, top of mind across every customer I met. This work is never finished...the security landscape within any organization must always continue evolving to stay ahead of the next generation of threats. Security remains a boardroom topic, and CISOs are under constant pressure to highlight how their investments in technology are leading to effective protection, detection and remediation of their systems and data. They want real-time updates on vulnerabilities and the fastest path to a secure outcome. Our recent Phantom acquisition was extremely well-received by CISOs and other customer executives, and they understand how it strengthens our security nerve center vision by adding the 'muscle' to take action on the insights Splunk surfaces. They also see how it can eventually be leveraged more broadly in IT, application development, IoT and Business Analytics.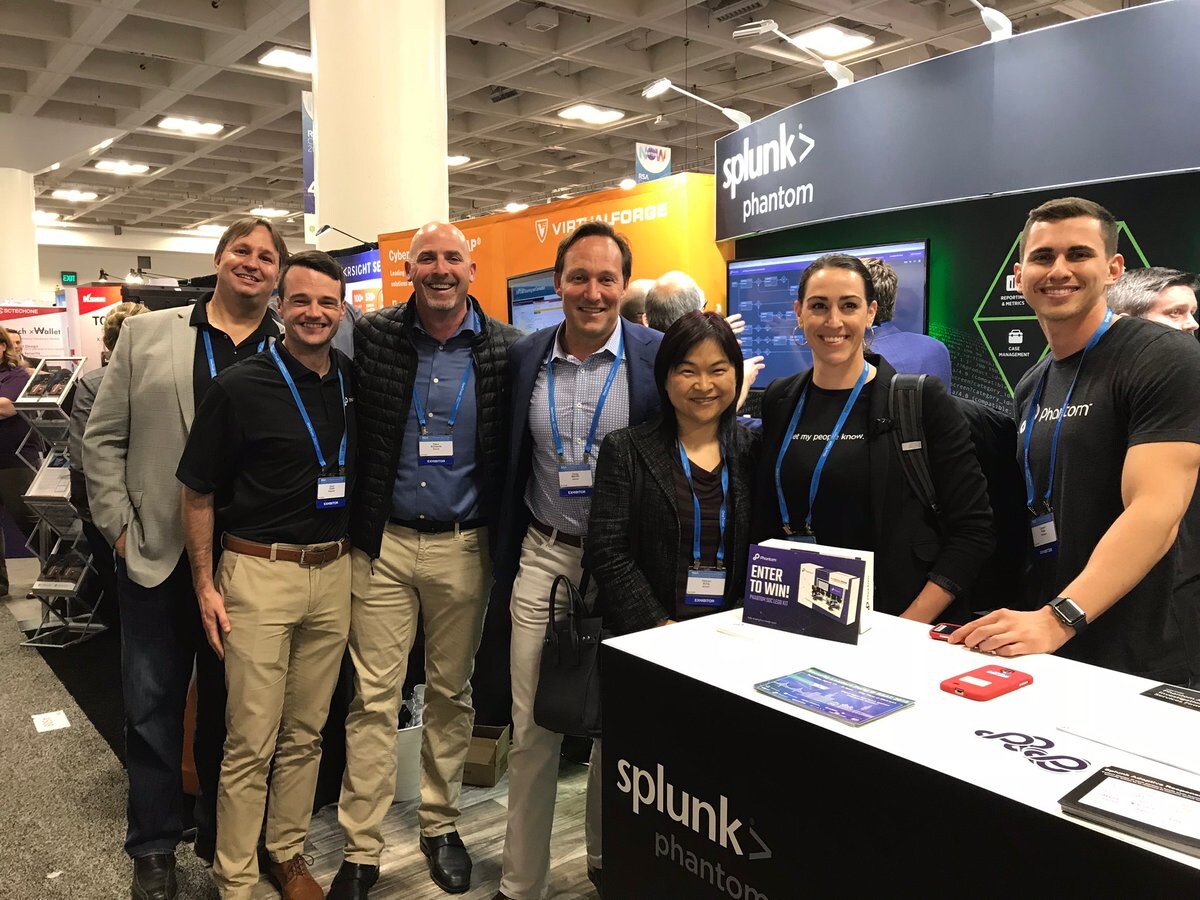 With the Phantom team at RSA Conference 2018
Democratizing Analytics
Our users are increasingly non-technical and situated in lines of business. So how are we making Splunk easier to use to those who sit outside of IT? We are investing in areas that democratize analytics across organizations by using tools like natural language processing, mobile, augmented reality and simpler visualizations. Stay tuned for a host of exciting announcements and launches at .conf18 in October!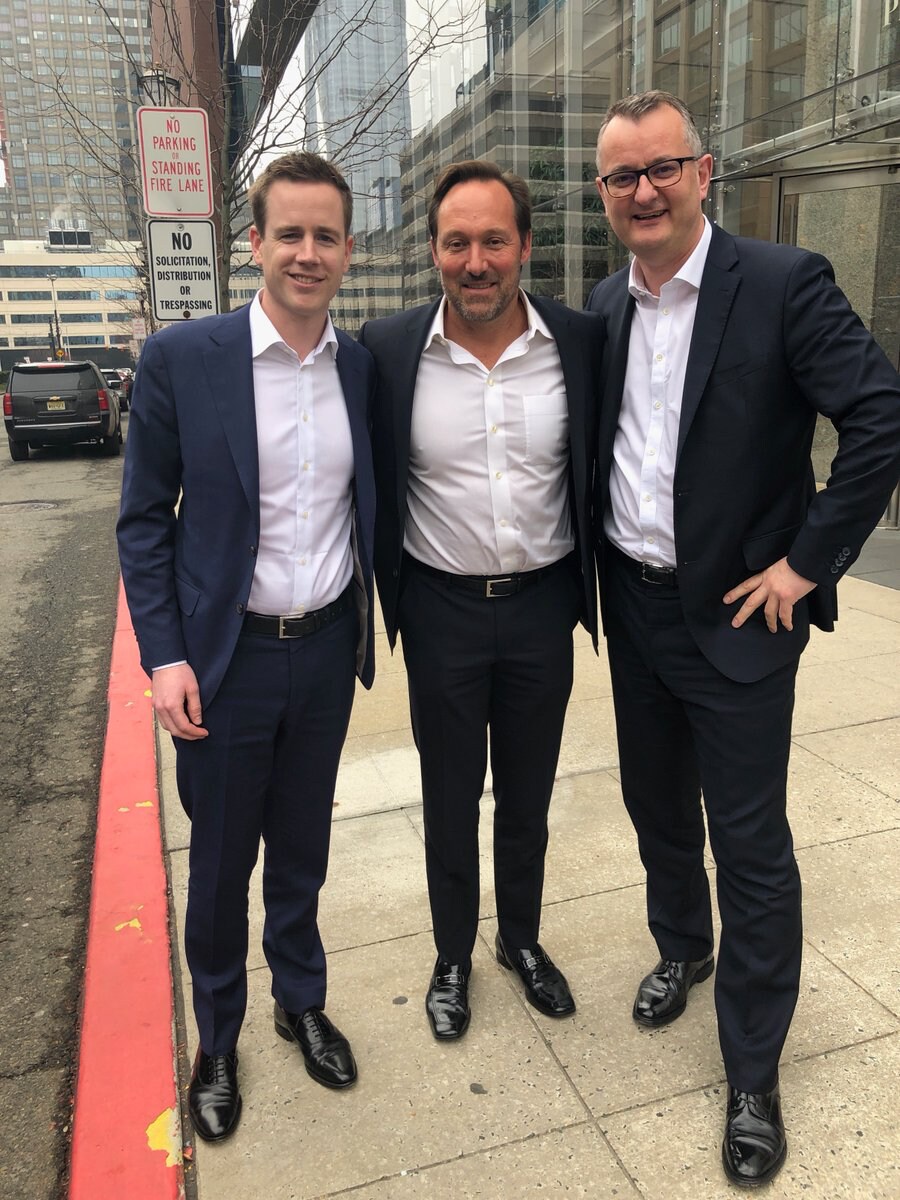 'Tripleting' with the account team in New York City
Doubling Down on the Internet of Things
Customers also want to know what we're doing in the Internet of Things (IoT) space. A timely ask since we just released our first offering in the industrial space. Our customers helped us see a massive opportunity in verticals like manufacturing, transportation and oil & gas to use machine data to reduce equipment downtime and save money. Our new IoT premium solution, Splunk Industrial Asset Intelligence, allows plant managers and process engineers to predict equipment failure before it occurs, minimizing unplanned downtime and the associated high costs.
There really is no substitute for being on the road and learning about our customers' top priorities and evolving technology requirements. We also get to see Splunk in action for innovative use cases we had previously not considered. That's the beauty of Splunk—giving highly curious people the tools to ask any question imaginable of their data.
----------------------------------------------------
Thanks!
Doug Merritt