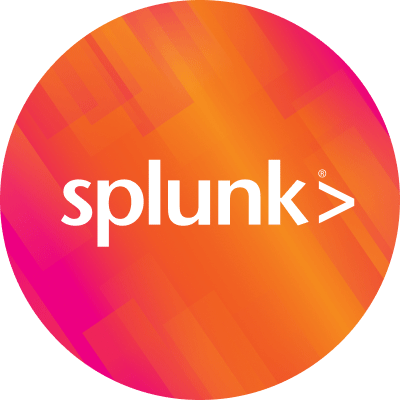 By Splunk October 28, 2016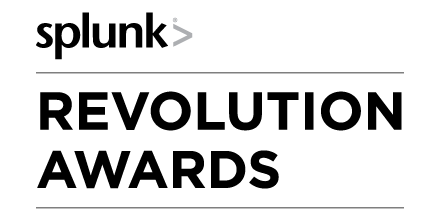 While .conf2016 is officially a wrap, we continue to celebrate this year's Revolution Award winners!
The sixth annual Splunk Revolution Award ceremony crowd was our biggest ever. Splunk CEO Doug Merritt announced the winners to a global audience of Splunk customers, partners and Splunkers; many of us had just arrived to .conf2016 with three full days of sessions still ahead of us!
The Splunk community comradery present at the ceremony was the perfect way to begin the best .conf ever!
"Each year, the Revolution Awards celebrate and recognize passionate customers that have shared their exemplary breakthrough stories of innovation using Splunk inside their organizations," said Doug Merritt, CEO of Splunk. "I was also excited to recognize three of our valued partners this year with the new Partner category." Each award winner received a Revolution Awards trophy, a $200 gift certificate to the Splunk Store, and special VIP treatment while at .conf.
As Revolution Award winner, Duane Waddle, Defense Point Security, stated, "I felt like a VIP the whole time and will never forget it. This was my best .conf yet, and I thank you from the bottom of my heart."
And now, to share the winners.
DEVELOPERS AWARD 2016 WINNERS:
The Developers Award recognizes individuals who have expanded the capabilities of Splunk using the Splunk SDKs, APIs or other tools, and developed new apps for their organizations and shared with the Splunk community.
Doug Brown, Red Hat, Inc.
Bernie Macias, Zillow
ENTERPRISE AWARD 2016 WINNERS:
The Enterprise Award recognizes customers who have overcome complex IT systems architectural designs or internal challenges to enable the Splunk platform to truly shine, as well as leaders who have established programs that expanded the adoption of Splunk at their companies.
Camille Balli, Bank of America
Harry Karr, TIAA
Steven Hatch, Cox Automotive
INNOVATION AWARD 2016 WINNERS:
The Innovation Award recognizes customers who have used the Splunk platform to solve a unique problem within their organizations, uncovered new business opportunities and revenue streams, or developed or integrated a new app into a cross-platform solution.
Larry Shatzer and Ben Miller, Myriad Genetics
Chris Howell, Gatwick Airport
Paul Avillach MD, PhD, Harvard Medical School
NINJA AWARD 2016 WINNERS:
This award category distinguishes individuals who are proven Splunk champions. These are people who have inspired others, served as great resources and provided help with anything Splunk.
John Almasan, American Express
Duane Waddle, Defense Point Security
Sergey Androsov, Megafon
PARTNER AWARD 2016 WINNERS:
Each of the partner winners showed unique value and passion about partnering with Splunk. Together we are really moving the needle for our customers' businesses.
Red River Computer Company, Jeff Sessions and Paul Krein
ECS, David Calder and Matthew Evans-Jones
Cisco Systems, David Stearns, Jackie Smith and Doug Hurd
Big congratulations to all of the 2016 Splunk Revolution Award winners! We look forward to our continued partnership with each of you.
The Splunk Revolution Awards will open for nominations again in summer of 2017 and will be announced at .conf2017 in Washington D.C.
Do you have a great customer or partner Splunk story that you want to share? Please send us your Splunk stories anytime via: tellusyourstory@splunk.com
Thank you!
Amy Perry
Customer Marketing Manager
Splunk Inc.
----------------------------------------------------
Thanks!
Amy Perry