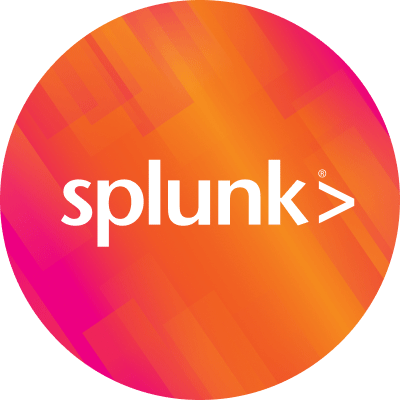 By Splunk October 31, 2011
Last week we held SplunkLive in New York City for the 4th time. I never tire of hearing about customer successes, visiting with our long-time and new customers, and watching the fantastic interactions between users. This year more than 200 folks joined us in Times Square.
DealerTrack is the nation's first and largest credit application network for the automotive industry, connecting 17,000 dealers and over 1000 lenders. Senior Director of Technology Architecture, and one of the founding members, Chris DeMeo detailed DealerTrack's complex environment, spanning multiple geos and data centers and with the diverse architecture that comes with multiple acquisitions over the course of several years. As is common with our customers, they brought Splunk in for a unified view of their data.
"Our developers had full visibility into the anatomy of a problem to rectify quickly and avoid similar errors in the future. We've had so many 'a-ha' moments with Splunk, it's become second nature to expect them," Chris said.
DealerTrack has moved from reactive to proactive, and they have a much better understanding of their transaction volume, transaction mix, and watch dashboards for bunching or other challenges during load tests.
Because of Splunk's ease of use, executives have the ability to build their own dashboards, and are asking new questions to inform new features aimed at customer retention.
"We had Splunk up and running in just 2 months, and execs recognized ROI in the first month," said Chris. Congrats Chris!
Next topic of conversation: mobile strategy. Splunk was instrumental in helping ADP, the world's largest provider of business outsourcing solutions (ie paychecks, benefits, etc.) orchestrate their mobile strategy. ADP was launching a mobile version of its payroll management solution with the goal of providing "a single app for all important HR, benefits and payroll information" available at employee's fingertips 24x7x365.
As Jigesh Shah, ADP's Enterprise Architect for the mobile project, reviewed available monitoring tools, nothing gave him the visibility he needed to launch his mobile app–until he found Splunk. Splunk gives Jigesh the ability to track transactions across components, work with proprietary log formats and provide both operational and business metrics–and he got it up and running in 1 month. Like Chris, Jigesh cites Splunk's ease-of-use as a critical factor in Splunk's rapid deployment and adoption across ADP.
Now Splunk is used across the business: Ops, Dev, Support, Product Managers, Execs–even the sales team uses Splunk on a daily basis. Dev, Ops and support rely on Splunk for uptime and problem resolution. The business relies on Splunk to understand usage patterns, adoption rates, feature usage, performance stats–they've even built dashboards showing usage for each customer, pinpointing those with rapid adoption and those without.
"Splunk displays our data in a way that gives us actionable intelligence," said Jigesh. "Sales teams see adoption and usage patterns for specific customers. Based on that information, they can provide support to at-risk accounts to ensure customer satisfaction–and keep renewal rates high."
Now that Jigesh & Co. have successfully launched the app, they continue to make strides to enhance usability, feed in Gomez data, and plan to enlist the upcoming Splunk App for Web Intelligence to learn even more about what their customers are doing and how they are using the ADP mobile app.
"Splunk is indispensable," said Jigesh, "It's giving us operational insight like never before."
Fun fact: 1 out of every 6 Americans gets their paychecks from ADP—are you on the mobile app yet? I bet Jigesh would be happy to help!
Next up was Scott Cassidy, Associate Director, IT Security for a global pharmaceutical company. Scott's goal was to build a Global Security Operations team and in doing so has reduced business disruption and minimized brand risk.
They originally brought Splunk in for security investigations, but soon enough they were channeling all security data through Splunk.
"Splunk is the epicenter of our security operations center," said Scott.
"We've got a bunch of different tools to help us understand our security posture, but only 20-30% of that data is valuable," said Scott. "Splunk gives us the single pane of glass view into what is relevant." Further, Scott's team uses Splunk's lookup functionality to map watchlists to internal information, making it easier to guard against known bad actors.
Splunk has come through for the Security team during audits and incident response, but for troubleshooting and system optimization for other organizations as well. Scott's team has given each business group a relevant, correlated and secured view back into their own data.
Eliciting a few chuckles, Scott said: "As a security team, we're glad to add value to the business, not abide by the motto: 'We're not happy til you're not happy.'"
Aside from ease-of use, Scott credits Splunk's professional services team with getting to value fast. The ProServ team brought best practices to the table helping the large pharma to structure their implementation properly from the get-go to accommodate for massive scale. Scott plans to continue growing his Splunk deployment to cover physical security, employ the Splunk App for WebSphere and expand self-service access to Splunk.
During the afternoon we hosted beginner and advanced training sessions to help folks master their Splunk-fu. And for the first time we offered "New Visibility=New Opportunity: How IT Can Drive Business Value." It needs some refinement, which is where you come in. Tell us at community AT splunk DOT com how you're evangelizing Splunk in your organization—both what's working and what's not. Together we can build the solutions you need to make both you and your organization more successful. (And we'll send you schwag for sharing your ideas.) If you are looking to get approval for a Splunk purchase, or want to enlist other departments, check out these ROI case studies, and the Splunk Search Language Quick Start Guide. We've also got an ROI calculator we can walk you through. Ping sales AT splunk DOT com for help.
Thanks for our partners, Citrix, Sourcefire and Centrify for demoing their apps during Happy Hour. It was a nice way to cap off a great day. Each company has an app or two on Splunkbase. Check out: Splunk for Citrix NetScaler with AppFlow, Splunk for Citrix XenDesktop, Splunk for Sourcefire, Centrify Active Directory Integration for Splunk, Centrify Insight App for Splunk.
Hope to see you at an upcoming SplunkLive! event.
----------------------------------------------------
Thanks!
Erin Sweeney