Our mission at Splunk is to make data accessible, usable and valuable to everyone. In other words, we want to help you—regardless of the industry you're in—to take advantage of the data in your organization to make fast, confident decisions to drive your business (and your career!) forward.
One of the ways we're doing that is by looking at specific industry trends and working with our customers to understand the ways better and broader access to their data will help them to exceed customer expectations and deliver innovative solutions at the pace of broader industry trends.
One of the premier challenges in the communications industry is service or customer activation. The activation process is the customer's first impression of how this relationship is going to work. Will you deliver an "instantly-on" experience and build credibility and loyalty immediately...or will there be delays and failures, driving that customer to churn and go elsewhere?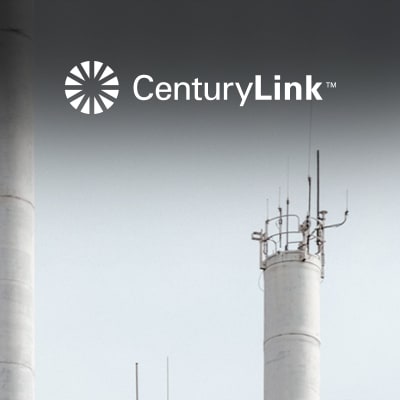 CenturyLink has been able to deliver real-time visibility into that activation experience by deploying a real-time data analytics platform, namely, Splunk. With Splunk, they've been able to sew together operations support systems (OSS) and business support systems (BSS), both new and legacy to get a comprehensive view of not only the activation experience, but also overall service delivery and performance across customers, partners and geographies.
"You need to understand the why of what's being experienced, but you need to understand it in the context of the whole service chain, end-to-end, the customer experience mapped to the state of networks and the technology that's delivering the service," said Matt Olson, Principal Architect Digital Transformation and Big Data Analytics, Centurylink. "Without that visibility you risk finger pointing and ineffectiveness."
Ultimately, Matt tells us, having deep visibility across the business and across silos lays the groundwork for moving from reactive to proactive to predictive.
"Visibility into our data and our baseline gives us the ability to predict things like customer churn or network failure prediction," says Matt. "But not just predict them, but to prescribe the next step or remediative action—this can have a real and positive impact on our customer experience, our service delivery, and ultimately, our revenue."
Another complexity for most companies, but particularly for communications companies, is the requirement to manage and maintain legacy systems while also building, instrumenting and migrating customers to new platforms—the current example of this being 5G. For example, Communications companies can't bring 5G online in all geographies just yet, but need to ensure seamless customer experience across legacy and 5G platforms. Further, some customer devices are 5G ready while others are not, meaning that communications orgs need to support multiple networks and countless varieties of devices connecting to those networks.
Because CenturyLink already have deep data visibility instrumented on legacy systems, they are prepared to fully take advantage of whatever the next wave of network and data visibility will make possible, while delivering an excellent customer and partner experience.
Join us for an upcoming webinar with TM Forum to learn more about how CenturyLink is breaking down organizational silos, transforming service activation and driving cultural transformation with real-time analytics from Splunk on Tuesday, May 7, at 8am PT / 11pm ET / 4pm BST.