Goal: 95% of passengers through security in 5 mins or less.

We've all been there, stuck at an airport, flight delayed, watching the departures board, trying to find somewhere to sit down and wanting to set off to where you're going or just get home. Gatwick Airport, the busiest single runway airport in the world, processing up to 945 flights per day is striving to make this situation a thing of the past. I'm delighted to announce that they are using data from the Internet of Things and Splunk Cloud to improve the passenger experience and enhance operational efficiencies across the airport. Gatwick are using their machine data to deliver historic, real-time and predictive analytics to ensure a faster journey through the airport leading to happier customers and predict passenger flow hours ahead of time. You can see their story in the video below:
In a competitive marketplace, Gatwick Airport was faced with a number of challenges including:
Improving the speed and quality of the passenger journey
Required visibility into every factor affecting aircraft turnaround
The need to predict customer flow
They face these challenges against the backdrop of some serious traffic. Gatwick Airport handles more than 42 million passengers per year, boarding and disembarking 55 flights per hour from 52 different airlines. They also have a large variety of data sources including:
Key airport systems and services including stand entry guidance system, people counting system, electronic flight progress strips, airport operational database
Enterprise service bus (ESB) architecture
Road, rail and bus services
Building management systems
Passenger information displays
Electronic way-finding
Customer data from manned check-in desks, self-service kiosks and automated bag drop
Area occupancy and queue measurement
Security gates
X-Ray throughput
Gate announcements / call to gate
The machine data from these sources is now transformed into real-time and predictive business analytics that significantly benefitted Gatwick by:
Improving troubleshooting to make the airport more efficient
Combining machine data, rail & road information, social media and flight schedules to manage resources more effectively
Ensuring passengers get to departures faster
Analyzing every step of the passenger journey (e.g. speed of trays through the X-ray machine)
Ensuring 95% of passengers get through airport security in five minutes or less
Enhancing collaboration across the airport "ecosystem"
Providing a single, real-time view of airport performance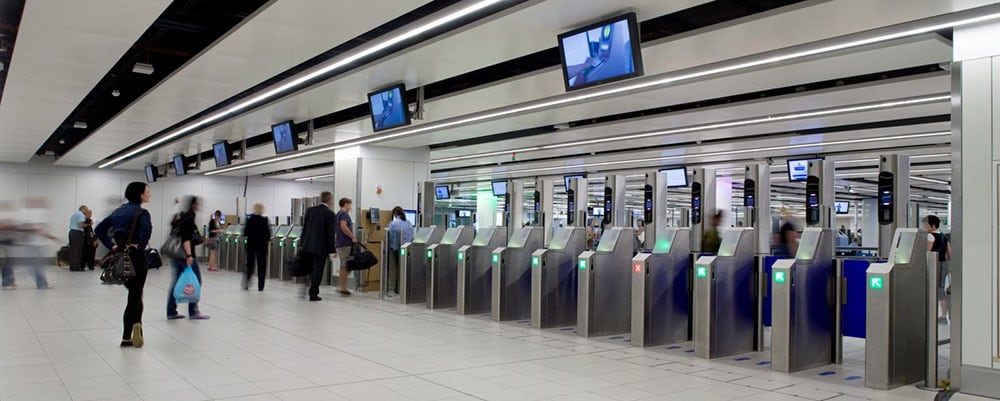 Gatwick would have needed to run a considerable amount of infrastructure and on-premise IT to process the velocity and variety of data from across the airport. Splunk Cloud was an obvious choice for them due to the speed to value, the ability to act as the fabric for their machine data and the ability to scale on demand.
If you'd like to find out more, there's a full case study and a presentation from Gatwick from earlier this year (starting on slide 13).

Safe travels on your next flight. If you're flying from Gatwick, enjoy the lack of queues.
As always, thanks for reading.