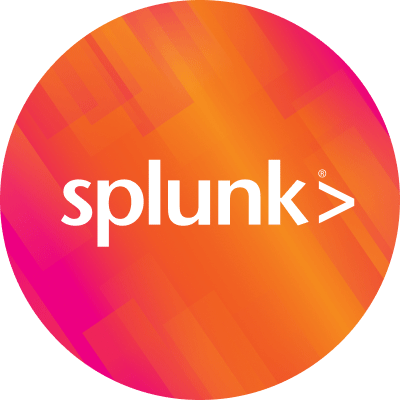 By Splunk October 23, 2014
Every year at .conf, Splunk's annual worldwide users' conference, we shine a big spotlight on the Revolution Awards. These awards, and their associated categories, distinguish the achievements of individual customers and recognize the many adventurous and cool things they are doing with Splunk software at their organization.
We announced this year's Revolution Award winners during the Partner Soiree at .conf2014 at a ceremony that was followed by a fun game of Splunk Family Feud where the winners split up into two "families" and were subsequently joined by Splunkers. Winners were again recognized during our keynote sessions opened by Splunk Chairman and CEO Godfrey Sullivan. We also celebrated with award winners at a customer appreciation dinner later in the week at MGM's Hakkasan nightclub and restaurant. Godfrey showed up too!
Without further ado, please meet the 2014 Splunk Revolution Award Winners:
The Big Data Award recognizes customers who are using Splunk® Enterprise or Hunk in order to resolve their big data challenges. We are very pleased to award this year's Big Data award to Sagi Zelnick, principal architect at Yahoo!
The Developers Award recognizes individuals who have expanded the capabilities of Splunk using the Splunk SDKs, APIs or other tools. This year's Developers Award go to Mikael Bjerkeland, consultant at Datametrix; Josh Diakun, vice president of technology at Discovered Intelligence; Matthew Erbs, software consultant at Merbla Solutions; and Helge Klein, consultant and developer at Helge Klein GmBH.
The Enterprise Award calls out customers who have had to overcome various technical and staffing challenges or prove ROI in order to enable Splunk Enterprise to shine across their organization. Our winners this year are Jeff Ballachino, senior manager, network connectivity services at Pfizer; Jim Nichols, principal engineer at Enernoc; and Benoit Villaumie, enterprise architect at Karavel.
The Innovation Award recognizes customers who have used Splunk software in an innovative way, for example to solve a unique problem within their organization or to uncover a new business or product opportunity. This year's award are presented to Greg Hrebek, director of engineering at New York Air Brake; Adam Ind, analyst at Royal Flying Doctor Service; Mark Runals, security analyst at The Ohio State University; and Cornelia Schaurecker, Head of Volkswagen Data Lab, Volkswagen.
The final category is the Splunk Ninja Award. These awards are given to particular individuals that have proved themselves, over and over again, to be tireless champions of Splunk. 2014 Splunk Ninjas include: Richard Griffith, cybersecurity analyst at PNNL; Derek Mock, vice president of development at Discovered Intelligence; and Andy Wong, senior IT support engineer at Nexon.
It is always difficult for our judges (veteran Splunkers) to select the winners, because we have so many amazing nominees and the competition gets so fierce. We thank all of the nominees for everything you do in support of Splunk!
Many of our winners also presented at .conf2014. Be sure to check out their presentations.
We love giving out the Revolution Awards! Thank you to all the amazing 2014 Splunk Revolution Award winners and again, big congratulations!
Nominations for the 2015 Splunk Revolution Awards will open next summer, when we'll post the entry form on the .conf2015 website. Oh, and if you're planning on joining us in Vegas next year, go here to get 50 percent off until November 1, 2014. Hurry up, though! You only have ten more days left to get the very early bird rate.
We hope to see you and celebrate with you at .conf2015!
----------------------------------------------------
Thanks!
Ally Stinchfield