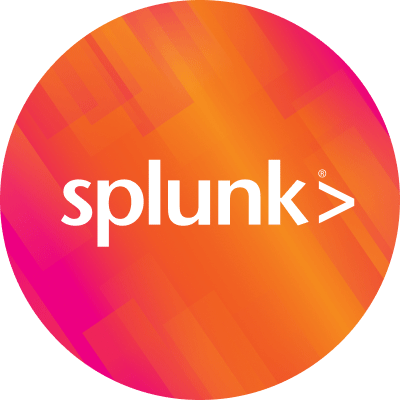 By Splunk December 13, 2018
The holiday season is the perfect time to count your blessings, something that we take pretty seriously on the Splunk Community team. You know how much us Splunkers love data. However, we couldn't decide which Splunk search command is best practice when counting one's blessings:
eventcount or stats?
Okay — we're just kidding. However, if we had been able to index our blessings in Splunk, the Splunk community would definitely be at the top of the search results. We're so grateful for all the meaningful content you provide on the Splunk Answers forum. Without your contributions, Splunk Answers would not be the helpful resource that it is. So, from all of us on the Splunk Community team: thank you!
Now, in the spirit of giving—the close cousin of gratitude—Splunk HQ has taken on a real can-do attitude. Splunk4Good recently coordinated a volunteering event with the San Francisco-Marin Food Bank, a non-profit that has fought hunger in the Bay Area since 1987.
Not only did Splunk HQ volunteer at the food bank's warehouse, but we've also been CANgineering—meaning, we transformed our courtyard into a miniature golf course!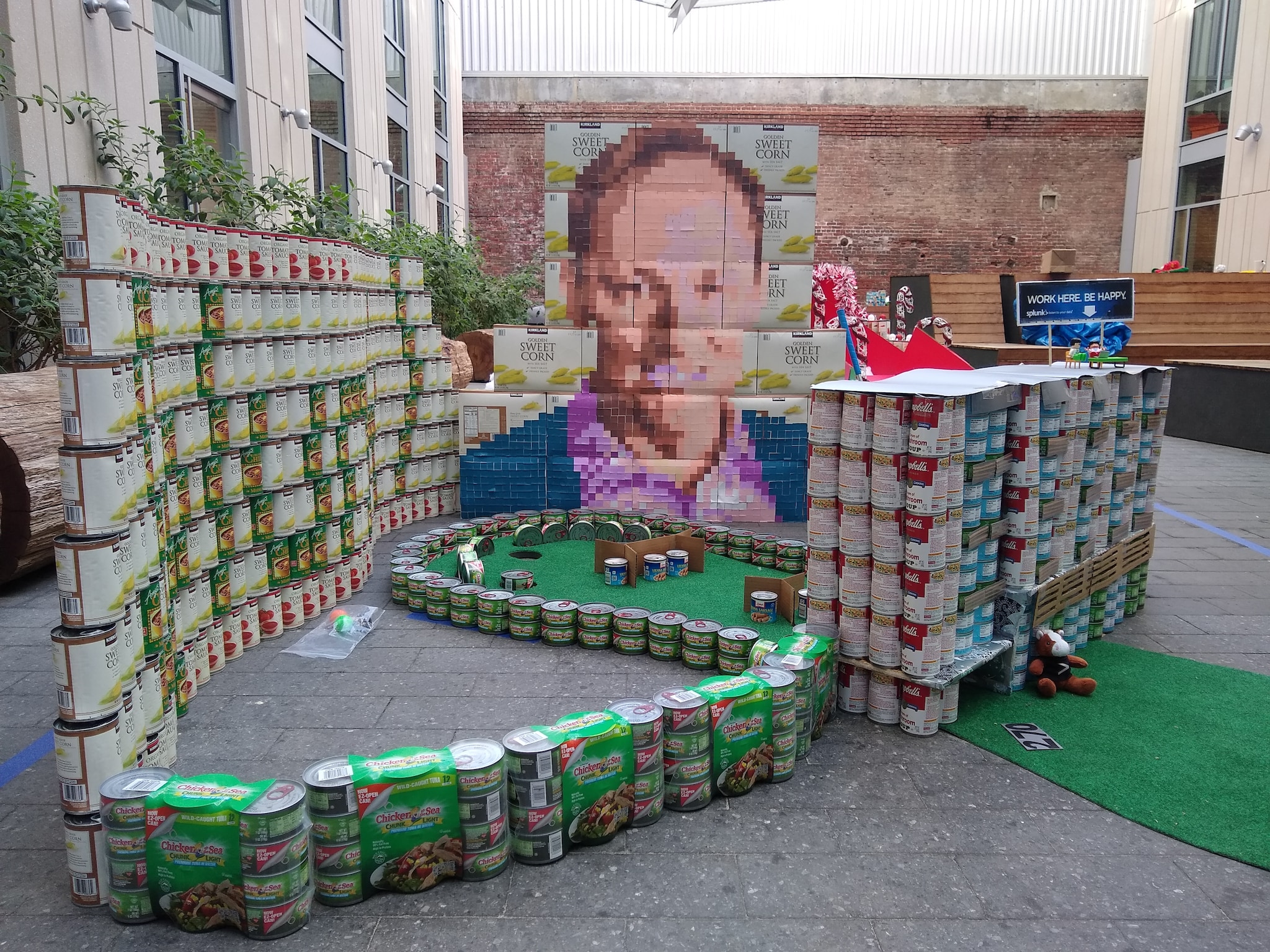 There was lots to putt around on, from a canned-food dinosaur to an edible Golden Gate Bridge. But, that was only the second-best part of the event. The coolest part of the project happened later. After the putters and golf balls were put away, all of the food was donated to the food bank.
Let's just say that holiday giving is in full-swing at Splunk HQ. ;)
Now, we would like to step off the putting green for a moment to announce the winner of November's "Where Will Your Karma Take You" contest.
If you're not familiar with our karma contest, this blog should answer any questions you have. But, simply put, the karma contest is a way to give back to our top Answers contributors for all that they do for the forum.
Last month, the user 493669 recieved the free pass to .conf19 for his spectacular karma point earnings. But who will take home the .conf pass for the November period? I'll give you a couple hints—his name rhymes with bank, and in his profile picture, he's on the top of a snow covered mountain! He also won the karma contest in the 2017-2018 contest season.
Did you guess who it was?
Okay, enough build up. Can we get a desktop drum roll please? The user who gained the most karma points in November is...FrankVl!
If you're active on Splunk Answers, FrankVl's win probably doesn't surprise you. While he's been on the forum for just under a year, it's difficult to remember what it was like on Answers without him. So, to reward him for all that hard work, we're happy to give him a free pass to .conf19!
Congratulations FrankVl!
While there can be only one contest winner per month, the success of Splunk Answers cannot be attributed to any single user. Let's face it—the forum would be a dud without all of your contributions. We would love to mention each of you by name.
But, since that's impossible, here's a shout-out to the top 5 karma earners during the November period:
We'd also like to take a moment to recognize our SplunkTrust members.
If you're not sure who those members are, you may be more familiar with them than you think. Have you ever seen a fez icon in a user's Splunk Answers profile or next to their username on Slack? That's them! They were selected for our Splunk Community MVP program because of their service to the community, whether that be in Answers, chat, user group meetings, or at Splunk and industry events.
Since SplunkTrust membership already comes with a free pass to .conf, these Answers users can't win the monthly karma contest. Still, we'd like to post their karma rankings anyway, as a reminder of all the great work they do on Answers.
Here's a list of our top five SplunkTrust contributors on Answers:
If you didn't win this month, don't fret! The contest restarts at the beginning of every month, giving you plenty of chances to win. In fact, December's karma contest is going on right now!
And, if you want to get more involved with the Splunk community, here are some things to get you started: earn prizes by completing challenges at Splunk BucketList, ask or answer a question on the Splunk Answers forum, join our Splunk community chat on Slack, or visit a Splunk user group meeting near you.
See you next month and happy holidays!
----------------------------------------------------
Thanks!
Matt St. John