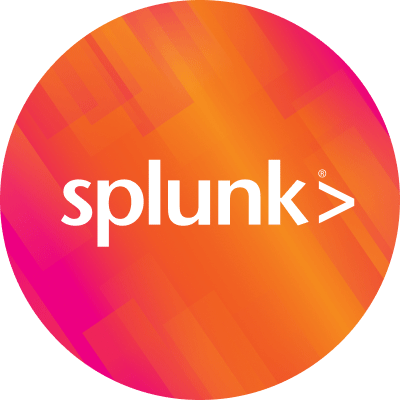 By Splunk August 18, 2010
It was the height of excitement here at Splunk last week as over 300 Splunk customers thronged to the very first Splunk Worldwide Users Conference. The beautifully regal Palace hotel hosted a number of packed sessions such as the one where people learned how to scale their Splunk deployments, how to Splunk big data, and also some impressive sessions by our forward thinking customers on how they were using Splunk and spreading Splunk within their organizations.
Some of the noteworthy sessions I attended were the session by Corporate Express Australia ( Staples in Australian:) and the sessions done by two of the hottest companies in Silicon Valley, VMware and Salesforce. San Francisco might have been in its usual summer denial, but it was warm and sunny in the Palace hotel, as we learned a great deal from these really capable folks.
First, a word about Shaun Butler and Luke Harris of Corporate Express. What I found out really quickly about them was the fact that they must've splunked pretty much everything they got their hands on. EMC Symmetrix logs, SAP logs, webmethods logs, netflow data, VMware ESX logs and VC events/audit trails, Nagios data, Windows event logs, Active Directory, Altiris logs, DNS, DHCP, Postfix, web logs….the list goes on. By the end of the first day, if anyone asked me any question like "Has anyone Splunked "x" – my default answer started with "Check with the CE guys, they are sure to have done it:)". The most impressive thing about their session, was not however the breadth of technology. It was what they had accomplished with the data. Here's an example:

They had figured out at a very granular level which component in their infrastructure was providing what type of response times to a user, using data across their application, network and infrastructure.
They had also tied together and analyzed data from various different sources to perform a solid cost analysis and capacity planning for their SAP environment with reports like Average WAN bandwith usage per application and even average WAN bandwidth footprint per user! Really really impressive. More about CE in Sanjay's blog here
The VMware session was also remarkable. In Alan Burnett's words, this year VMware will be at almost $3Bn in revenue – the order processing system is mission critical, to say the least. With Splunk, they have been able to provide much needed visibility into various disparate systems that play in order processing and correlate information across all of them. They not only Splunk their Oracle RAC, Fusion Middleware and various Weblogic based customer facing applications, they are also in process of trying out our soon-to-be –in-beta VMware app for vSphere and have a long to do list for the year comprising: email, SOX compliance, Spring TC Server, VMware View etc etc. We look forward to it!
The session by Salesforce.com was quite noteworthy too. If there is a quantum change going on in the CRM space, Salesforce is leading it. And they are being ably supported by Splunk. Narayan Bharadwaj from Salesforce showed this very interesting data showcasing their explosive Splunk usage (we're rather proud of it too!:). In the space of 7 months, Salesforce has increased the number of searches it runs with Splunk by an order of magnitude (from 4370 to almost 77,000!) and has almost 300 people in the organization using Splunk to answer questions like: What are the performance hotspots in a customer's application? What is the usage of Chatter looking like for any particular customer? Which users are playing with sensitive data?
Of course this was just a small snapshot. There were many many other sessions that had gripping content, great presenters and phenomenal ideas. When .conf 2011 rolls around, be sure to be there and catch the action in person!
----------------------------------------------------
Thanks!
Leena Joshi