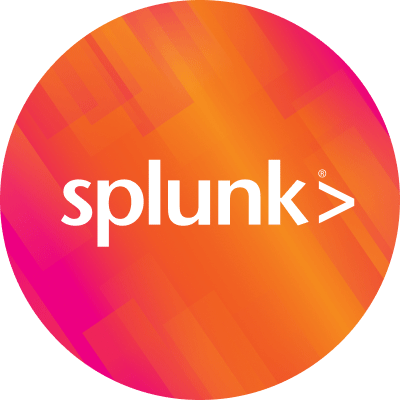 By Splunk February 16, 2012
On February 10, Forrester Research published research titled "Welcome to the Era of Digital Intelligence". Joe Stanhope and the crew at Forrester have done a fantastic job at laying out the current challenges in the web analytics space and laying out a framework for Digital Intelligence. I couldn't agree more.
Forrester is redefining web analytics as "Digital Intelligence". According to Forrester, Digital Intelligence is:
"The capture, management, and analysis of data to provide a holistic view of the digital customer experience that drives the measurement, optimization, and execution of marketing tactics and business strategies."
What this means to the analytics industry is quite interesting. Web Analytics solutions that have provided clickstream reports and some level of segmentation are unable to meet the growing analytics needs. The massive amount of data, variability of data source and need to provide real time analytics is creating new challenges in the web analytics industry. Some of the current solutions lack the ability to scale and provide insights. Multi channel analytics with deep data drill down at a user and session level is becoming fundamental to web analysis. As new data sources are being introduced in the ecosystem, the ability to stitch and correlate this data are needed to provide new insights into user behavior.
Analysis requirements are moving towards real time data analysis. Forrester mentions that "Marketers place a premium on timely, high-speed analysis, due to the incredibly fast pace of digital interactions and campaigns. Waiting days or weeks for reports and analyses incurs an unacceptable opportunity cost for failing to continuously optimize customer experiences. Digital intelligence delivers analysis in real time or on demand at a pace that matches users' decision-making schedules."
Splunk has provided real time insights into massive data sets for clickstream and IT operations data. A variety of customer use Splunk to gain real time insights into user behavior and understand variance in business performance by correlating user behavior data with IT operations data. Here is a screenshot of some of the elements of the realtime dashboard.

Splunk ability to provide deep data drilldown capabilities in real time and in a single solution is helping all types of users conduct analysis quickly. With a click on a data point that has an unexpected variance, analyst can dive into the raw logs and segment the data – no more needing to purchase and maintain multiple solutions from the same vendor for deeper analysis. The late binding schema is of tremendous value when new data sources are introduced or to find the unknowns.
A simple example is below. From a Pageview report, analyst can click on a data point in the chart and get full data drill down

Full data drill-down and segmentation on the fly with n-level segmentation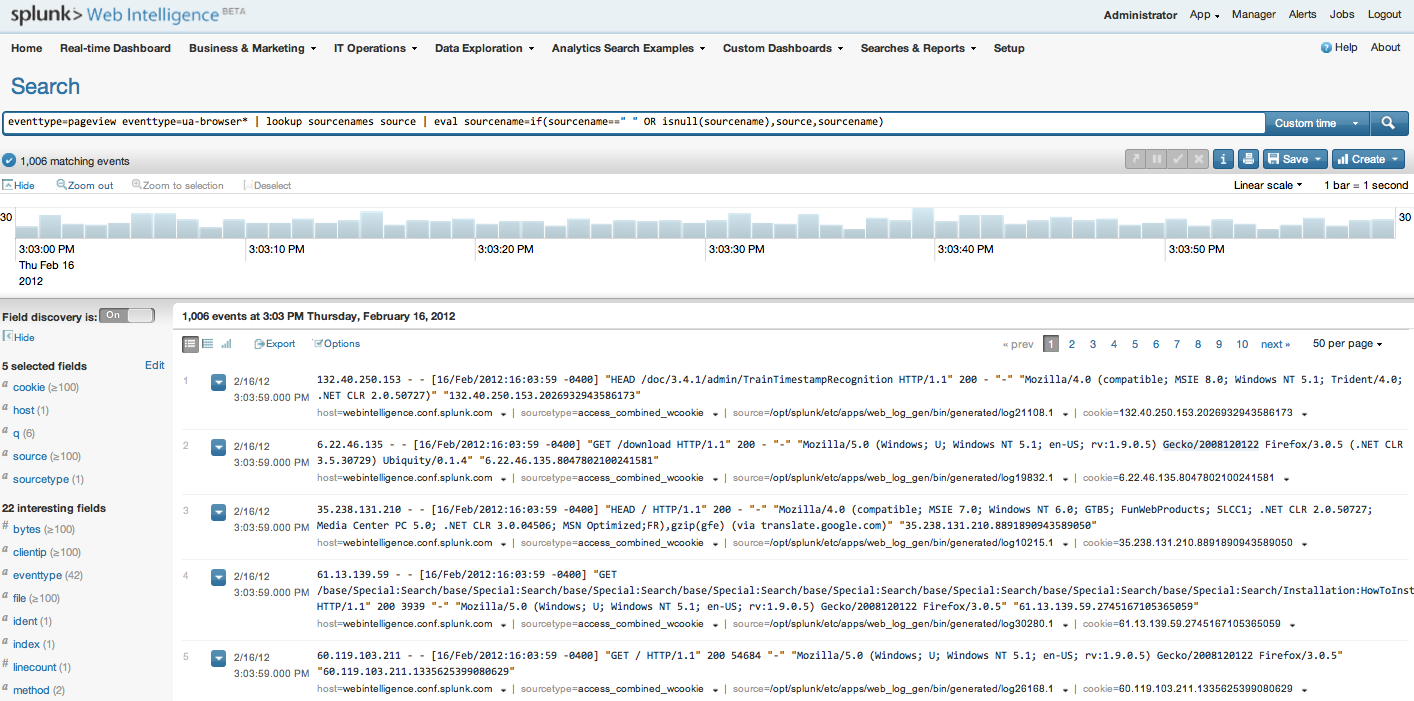 Forrester believes "new class of technology provider could redefine the category, driving innovation and providing new options to firms". We at Splunk are very excited that Forrester sees Splunk as one of technology provider that is driving innovation in the analytics space for Digital Intelligence. Simply put, Splunk for Web Intelligence is Web Analytics + Operational Intelligence.
We have a number of customers that are using Splunk for Web Intelligence. If you have not used Splunk for Web Intelligence, I highly encourage you to look beyond web analytics and use Splunk for Web Intelligence. You can download the app here.
Happy Splunking and welcome to the new era of Digitial Intelligence!
----------------------------------------------------
Thanks!
Rahul Deshmukh