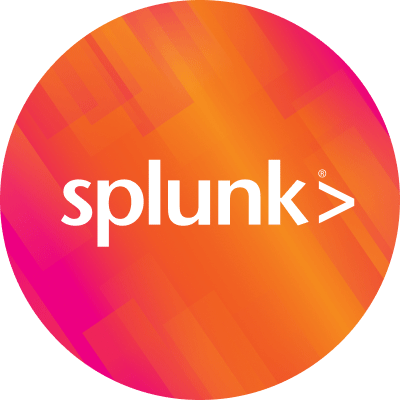 By Splunk August 24, 2011
Every year Splunk has been the summer home for talented interns from universities all over the world. This year was no exception. We now have a college recruiter on board to source the best talent from higher education. While our deluxe interns have been toiling spectacularly in Splunk Engineering and Solution Pods, there are countless interns out there working on projects for our customers. I had an incredible time working with 2 such interns from the University of Wisconsin-Madison. Emily and Peter were assigned to Splunk projects when they came on board as summer interns with one of our long time customers, a leading innovator in the personal and business finance sector.
In just 2 weeks, Emily and Peter went from 0 to 60 with Splunk. We are always preaching Splunk's ease of use and fast ROI so it was gratifying to see it in action. At the onset of their internship, Peter and Emily were enrolled in the foundational Using Splunk and Search & Reporting Courses. They were then given the task of analyzing and providing visibility into differing data sets from 2 of the company's cornerstone product offerings. The data sets have had little to no attention previously. The interns were instructed to get as far as possible in 2 weeks without any help from the Splunk team.
At the 2 week mark, I was fully expecting to answer questions about regular expressions and uncover advanced features. Imagine my surprise discovering they had already integrated field extractions, lookups and advanced XML dashboard elements. In the 2 weeks following, they would apply summary indexing, add gauges and introduce real-time searches. These doubly smart cookies created dashboards showing
the data transfer rate in dollars trended by day
page load times bucketed by logarithmic scale to identify clear outliers
browser version popularity
registration process hiccups.
And even more creative metrics of the applications' health, customer experience and user behavior! They truly delivered on the company's motto to delight.
If that wasn't enough Emily and Peter packaged it all up for a live presentation and demo to their mentors and other members of their division. The showcase was dynamic and sparked many lines of conversation around reporting, web intelligence, and other business metrics the team had never considered retrieving with Splunk. As icing on the cake, Emily and Peter were natural presenters! Following the showcase, they represented their team and Splunk at Demo Day, a science fair / internal meetup to showcase new, innovative work to other teams in the larger parent business unit. Since they were representin', a booth without t-shirts to give out was unacceptable. This is what was dreamed up.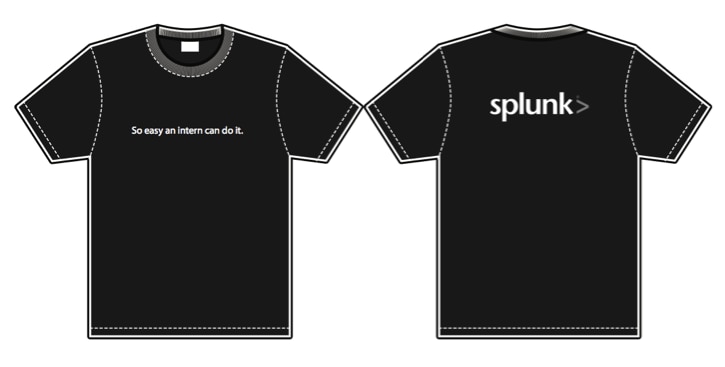 In a month, Peter and Emily accomplished what had been on the To Do List for years. As a treat, their wonderful mentors Judy and Mark hosted them in San Francisco for a day. They visited Splunk HQ, then cheered on the Giants at AT&T Park (who needed a lot of cheering that day). They had a most productive time at Splunk, delivering their showcase to a packed room of Splunkers, swapping internship stories over cookies with the Splunk interns, providing product feedback to our UI teams, and hanging with our engineers and The Biebs.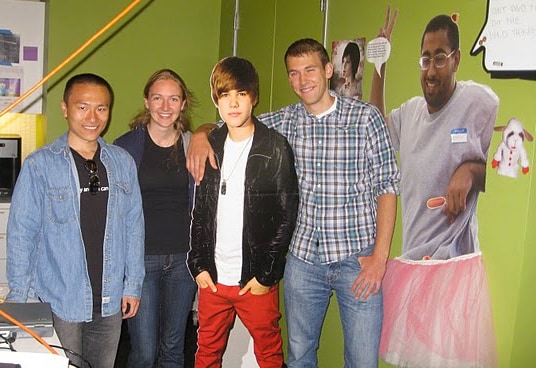 Some of the things they love about Splunk:
"My single favorite thing about Splunk is that it's not hard to start using."
"The online docs are beautiful. They have gaps, but you're overall doing a great job there. Keep up the good work!"
"I like all the green things. I can't even imagine staring at orange graphs all day."
"I like how the graphs randomize their colors.Amazingly, even the randomized color schemes are pleasing to the eyes."
Some of the things we love about Emily and Peter:
Seeing them at .Conf2011 sporting Giants Panda hats.
Their enthusiasm on Splunk TV and sharing lunch with an analyst.
They think in Venn diagrams.

Cheers to Emily and Peter who took us to school and taught us a thing or two about Splunking. I can't wait to see what these young Badgers will contribute to tech in the years ahead.
----------------------------------------------------
Thanks!
Vi Ly