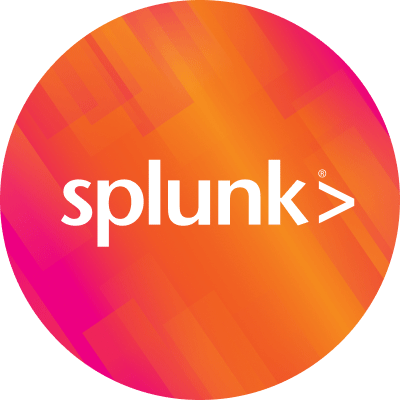 By Splunk July 01, 2010
I had the pleasure of spending last week with the Splunk and Systex teams travelling up and down Taiwan, visiting web services, telecom, academic and government customers, all of whom are huge Splunk fans already. The week ended with a tremendous SplunkLive event hosted by our partner Systex where we discussed challenges with cloud and virtualized environments, amongst other tricky problems IT organizations face.
Systex Splunk Solution Center
Just a few hours after arriving in Taipei, I visited the Systex offices and the Splunk Solution center that they've built to showcase Splunk's core technology, Systex's apps built on Splunk and solutions that they've delivered to their customers. This impressive lab hosts dozens and dozens of customer sessions each week. In addition to eight flat panels showing real time dashboards and a wall showing the Splunk advantage, they have a large whiteboard for anyone with a good idea of how or why to use Splunk to share it. This whiteboard was completely full of great thoughts!
SplunkLive Taipei
The Systex team had said that the event would be well attended, but the turnout exceeded my expectations by far. At first, I wondered how all the seats in the huge ballroom would be filled, but just before the event began, the hotel had to bring in row after row of additional chairs. Even after this, there were still plenty of people standing in the back of the room! All in all, about 265 people showed up – a great turnout unto itself, considering that it was 90 degrees and pouring rain! The Systex delegation was ready, willing and able to answer any question that came up for the attendees.
SplunkLive started with Frank Lin, President and CEO of Systex discussing the Splunk and Systex partnership and the breadth and depth of problems that Splunk can solve for customers throughout Asia. This was a great setup for my keynote address which came next. Frank described a vision of Splunk "…from data to information, from information to intelligence, and intelligence to income."
Left: The Splunk and Systex teams (Systex CEO Frank Lin at far right).
Right: 265 attendees listen to the Splunk story!
For the main event, I gave two talks, the first a "bit of Splunk" history courtesy of Erik and Rob, our founders, and then an overview of Splunk and "the cloud" and our upcoming VMware app. Many, many thanks go to Sherry Chao, Splunk product manager at Systex, who performed translation duties. Throughout the week, the themes of private cloud and virtualization kept coming up at customers, so the second talk was very timely. We gave some ideas of problems that both cloud providers and consumers run up against as well as some case studies of customers and how they use Splunk to solve these issues.
Systex announced their new DBcare app that aims to solve the challenges of large-scale database administration. I was given a demo of this at the Splunk Lab in the Systex main offices on the Monday before Splunk live. It's clear that this technology will help their customers get a good taste of the capabilities of Splunk, anchored in a clear problem with a clean solution. This is just the first of many great apps that Systex is investing in, not just for their own accounts but also for Splunk users in general.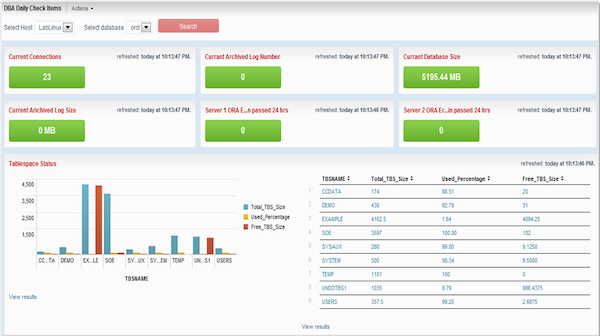 The DBcare daily review dashboard.
After the main event, there was a breakout session for the financial industry. These thought leaders gathered to watch the most concrete and specific case study presentation I've ever seen. One by one, our customers went to present the Splunk deployment in their environment, itemizing how data flowed from source devices to the indexes. They also showed the exact searches and reports they were running along with screenshots, pinpointing how Splunk can answer their questions and solve their problems.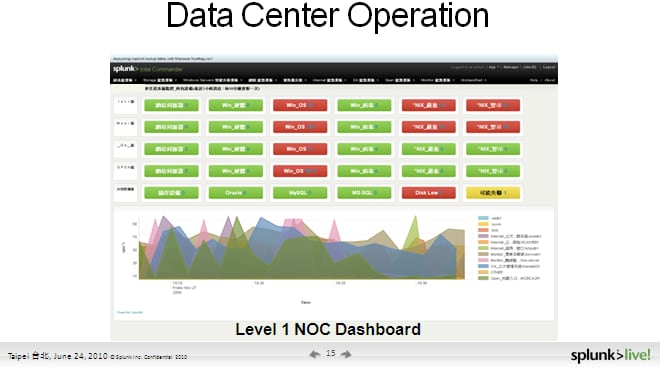 Leading FSI customer in Taiwan's Data Center Operations Dashboard.
And the food…
The way to an engineer's heart is through his stomach. I just have to say that the meals in Taiwan were absolutely terrific. I haven't been able to stop raving about the delicious meals that the Splunk and Systex teams treated me to last week.
Many thanks go to our VP Asia Pacific Robert Lau, Matthew Lin and Paul Pang from the Splunk Asia office and Johnny Lin, Sherry Chao, Gandalf Huang, Emy Tu and the rest of the Systex team for a fun and productive trip. I look forward to my next visit.
----------------------------------------------------
Thanks!
Stephen Sorkin