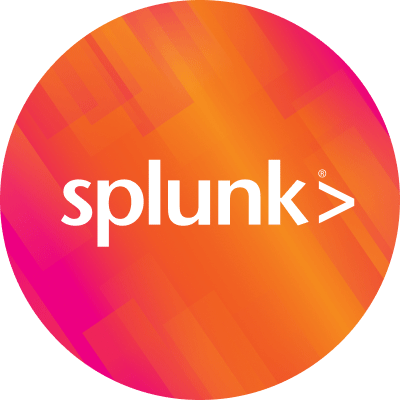 By Splunk April 13, 2008
…actually a couple ideas for songs about Splunk have made their way into my geeky little brain since my last blog post. Yeah, yeah, I know what you're saying…"Hey Maverick, the world doesn't need another nerdy song about an IT Search Platform." My natural response is, you're probably right, but I can't help myself. I'm a nerd, a songwriter, I love Splunk: I have no choice!
So where's the mp3, dude?!
Truth is, I am just too damn busy these days to spend time on it. That is one of the reasons why I haven't posted a new blog entry since September of last year. Turns out the demand for Splunk has increased significantly since then, which means I am traveling more now, giving more Splunk demos and presentations, and assisting more companies with their Splunk evaluations than ever before. Don't get me wrong, I love writing songs, but nothing is more satisfying than traveling across Midwest America to show off a product as cool as Splunk.
And when I say "travel", boy do I mean "TRAVEL"!
Just to give you a sense of what my life has been like on the road as a Splunk SE, let me start by saying that my schedule is typically more crammed than a college student's brain just before a final exam. I'm telling you, I walk, fly, drive, take taxis, take trains, trolleys, buses, whatever I need to get to our customers. I've been so many times to so many places in the Midwest region, I am losing count: cities like Dallas, Chicago, Saint Louis, Houston, Kansas City, Austin, Omaha, San Antonio, etc.
For example, here's a perspective shot I took while in Chicago waiting for the Blue Line.

And in case you don't know, the train is the way to go in Chicago. Even if it takes you 45 minutes to get to your appointment, its still beats waiting in traffic. At least I can use my PDA to be productive in that time versus getting frustrated with drivers going too slow in front of me or cutting me off and basically keeping me guessing as to how they even managed to get a state drivers licenses issued in the first place.
Here's another perspective shot I took while I was driving to Kansas City from Saint Louis.
Actually, I make this drive quite often. It's takes less time to drive there than to fly via Chicago O'Hare on American Airlines. It's cheaper too. And, again, I can conduct a couple technical conference calls along the way. (BTW, that red van sure needed a car wash, huh?)
Anyway, speaking of technical conference calls, I've been conducting so many more demos and technical discussions since last September, it's nuts. Some of them I do in-person, some of them via webinars, and sometimes I even do a combination of both. Most of those times, I find myself doing all this stuff from my rental car. Yeah, that's right!…as in, I have a true "mobile office" setup, complete with a wireless broadband USB card and a handy cigarette lighter electrical power inverter I picked up at Fry's that continually keeps my laptop and cell phone charged and running.
Typically, it goes something like this: I'll be driving between customer appointments, right?. Then one of the Splunk sales reps calls me up and says they need me to help answer some technical questions for a potential customer and maybe do a demo as well. I explain I am on the road driving in the rental car to my next on-site meeting. They tend to ignore that last sentence and say, "Well? Can you just pull over somewhere and join the call and webinar session in a half hour?". Like a proper SE, I reply "Sure". And that's exactly what happens. I pull off the road, find a parking lot somewhere, flip open my macbook, access the webinar session, dial-in to the reservation-less bridge line, put my cell phone on speaker-phone mode, and away we go.
I bet you didn't know us SEs did that sort of thing, did you?
Thing is, we are all extremely dedicated worker-bees and, although being a Splunk SE is incredibly demanding, we don't mind, really. That's because we get to meet a lot of smart people at great companies and see a lot of cool things.
Like these train cars, for example. Check'em out. These train cars are actually pimped out, fully functional business conference rooms at a railway company I visited who bought Splunk last year. Now is that cool or what?
…and check out this guy. He sat in the back of the audience at a user group conference I presented at last year. When I was finished, he came up to me and showed me he was already a Splunk fan. What a nice surprise that was, indeed. (BTW, I blocked out is face to protect the innocent)
Anyway, back to the topic at hand: Song ideas about Splunk.
So I'm just now wondering if you have any good ideas for songs about Splunk or maybe IT in general? If so, please leave your idea(s) as a comment to this blog post. I appreciate any contribution you might care to make.
BTW, I got this one idea for a song that sounds like it could be from a musical play. As in, a really really off-Broadway play. Yeah, I know that sounds silly, but think about this for a second. It could be kind of cool if it was done with the proper tongue-in-cheek, right? Can you imagine instead of "Sweeney Todd", you had "Sweeney Splunker"? Very dry and humorous, yet technical and nerdy? In my mind, I picture Johnny Depp wearing the dark thick glasses with tape on the front and everything, signing about how his IT issues are getting out of control and he desperately needs to find a solid troubleshooting tool fast!
Okay, so I just read that last paragraph and I agree, it sounds kind of…nerd-ish. But, like I said already, I am a nerd to the core and I still think it could work as a song at least. So, I will probably write it and record it and post the resulting mp3 file for download in a future blog post like I do all my songs about Splunk.
That is, of course, if I ever find the time.
----------------------------------------------------
Thanks!
Eric Gardner