Splunk turns data into answers – it is that simple. The questions, use cases and industries are all different, but at its heart that's what Splunk does and we're always looking for new ways to tell the story. To illustrate the breadth of answers you can get from your data with Splunk, and its prominence in our daily lives; I've based this post on existing customer use cases to paint a picture of a "day in the life of machine data". Ok, technically it's "two days in the life" but that isn't as catchy...
07:00 - Wake up and turn on Sky TV, which uses Splunk for DevOps and Security.
07:45 - Before heading out, you check the weather in London and Stuttgart on Yahoo, which uses Splunk for analytics on big data.
08:00 - You've got a few things to buy today, so you check you've been paid by logging into your Nationwide account - a customer that uses Splunk for security.
08:15 - Head to the airport in your VW E-Up car. VW gains connected car insights from its machine data.
09:10 - Arrive at Gatwick airport to fly to Germany. Gatwick uses Splunk Cloud to get real-time airport analytics.
10:00 - After passing through security, you Shazam a song that's playing. Shazam is "data-fying" its business using Splunk.
10:30 - You remember to order a new lawn mower from John Lewis (important later on). Operational Intelligence gives John Lewis improved IT ops, application management and security.
11:35 - Take off on an Airbus that uses machine data for security investigation.
14:40 - Land at Munich Airport that uses Splunk for security and IT troubleshooting.
14:55 - Get on a Deutsche Bahn train to Stuttgart. DB turns its sensor and train data into sophisticated visualizations.
15:05 - On the train, get online via Vodafone, that uses Splunk ITSI for ITOA.
16:35 - See how your shares are doing on the NASDAQ which gains real-time intelligence from its machine data.
17:45 - Check into your Accor hotel. Have a great experience as the company uses its machine data to improve customer satisfaction (see slide 36)
17:55 - Unpack and realise you really need a new suit. Order one from Yoox/Net-A-Porter and feel secure because they use Splunk for security intelligence.
18:20 - Purchase the suit with your credit card. UniCredit ensures its data is optimizing its banking platforms, but also giving great business analytics.
18:30 - Recognise that your shoes are as shabby as your suit, so order a new pair from Kurt Geiger that uses Splunk for customer insights.
18:40 - Checkout via WorldPay who use machine data to ensure the quality of service of its payments network.
19:50 - Finish your presentation for the next day using Adobe Creative Cloud. Adobe secures and monitors its cloud services using Splunk (see slide 10). Get some additional UK retail data for your presentation from The Office Of National Statistics, as it uses machine data to ensure the performance of its data services.
20:45 - Order some last minute Justin Bieber concert tickets (really?) from Ticketmaster who manages its applications and online presence using Splunk.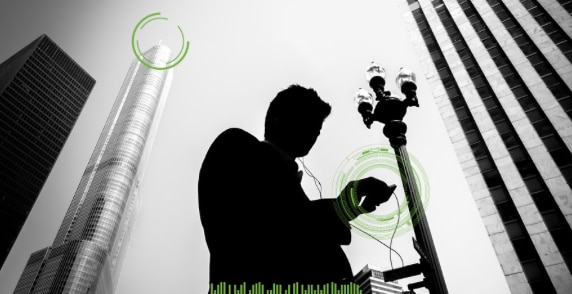 12:00 Next Day - Finish your meeting and book an NHS doctor's appointment for a "mosh pit" injury at the Bieber concert ☺ NHS Digital's service use Splunk for a number of services.
13:05 - Order your food shopping at Munich airport to be delivered when you're back home. Tesco use Splunk for its technology estate.
13:15 - Download an episode of Doctor Who for the flight back to London from the BBC Store. BBC Worldwide use Splunk Cloud for managing its digital service and customer analytics.
16:00 - Arrive back at Gatwick and no queues thanks to machine data! On your way home, get new tyres fitted to your VW E-Up. Continental Tyres use data from IoT on the production line.
17:15 - You have a weekend DIY project coming up, so pop over the road to Travis Perkins for some tools. Travis Perkins moved its Security Operations Centre (SOC) to the cloud using Splunk Enterprise Security.
18:45 - Get home and unpack the new Bosch lawnmower you ordered from John Lewis the day before. Bosch monitor its lawnmower fleet using machine data from sensors/IoT.
19:50 - Turn on your Xbox One. How cool is it that you can play against your friends? Microsoft use Splunk for IT ops and customer experience.
19:52 - Fire up your favourite game from UbiSoft who ensure its game services are working properly using machine data.
20:10 - Finally, order a Domino's Pizza and a coke after a very busy couple of days.

IT operations, DevOps, cloud monitoring, security intelligence, business analytics, customer experience across multiple industries - all from turning data into answers using Splunk. If you want to find out more then we have an e-book that gives you a great place to start. As always, thanks for reading.