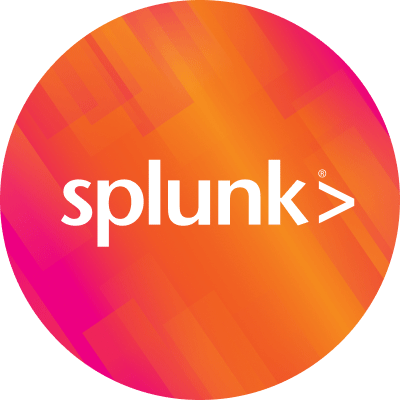 By Splunk September 09, 2015

.conf2015 is fast approaching, and I'm really looking forward to this year's event! We've carved out a healthcare track out of the 165+ sessions, jampacked with great content. Oh, and we have A NEW SPLUNK T-SHIRT too, just for healthcare! Come join us for these sessions:
Tuesday, September 22
4:15pm – Healthcare Panel: Just What the Doctor Ordered: Innovative Use Cases in Healthcare: featuring demos on using Splunk to ingest and parse HL7 data for time-critical operational intelligence. Pick up your new Splunk t-shirt here!
4:15pm – AdvancedMD: Using Splunk for IT Service Intelligence. Speakers: Tyler Girmer, Coby Nielsen
Wednesday, September 23
10:00am – Cerner Corporation: Predict, Alert, Manage and Optimize an Ecosystem With Splunk. Speakers: Tom Twait, Chris Hogan
10:45am – Cerner Corporation: Guerilla Marketing – How to Sell Splunk Internally to Your Enterprise. Speaker: Aaron Blythe
11:15am – Penn State Hershey Medical Center: Building a Cyber Security Program with Splunk App for Enterprise Security. Speaker: Jeff Campbell
12:15pm – Kaiser Permanente: Operationalizing Data Science Output Using Splunk. Speakers: Dave Dyer, Tim Neyman
1:15pm – Oscar Health: Hold Me Closer Tiny Data. Speakers: Mackenzie Kosut, Timothy Faust
3:15pm – Kaiser Permanente: Turning Indicators of Compromise into Tangible Protection. Speakers: Katie Winslow, Michael Slavick
5:15pm – The Vancouver Clinic: Patient Privacy Monitoring with Splunk. Speaker: Davin Studer
Thursday, September 24
10:00am – Kaiser Permanente: Tracking Health Claims Status Across Multiple Formats, Forms, Systems and Platforms (and Not Losing Any!). Speaker: Stuart Sands
Visit conf.splunk.com for more details around each of the sessions. .conf2015 promises to be the cure for the common code (sorry, I couldn't help myself), so I'm looking forward to seeing you and 4,000 Splunk enthusiasts in Las Vegas!
Follow the conversations coming out of the conference:
Thanks for reading,
Lauren
Lauren Wang
Sr. Solutions Marketing Manager
Splunk Inc.
----------------------------------------------------
Thanks!
Lauren Wang