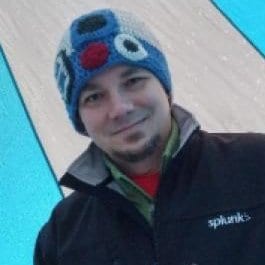 By Jason Hupka October 01, 2018
Splunk CEO Doug Merritt ran the following Splunk search to find the members for the SplunkTrust 2019 cohort:




You got me; the SplunkTrust selection process is not that easy, even when using Splunk. We look to our community to nominate their peers throughout the year for the SplunkTrust program. Members of the SplunkTrust are the most dedicated participants within the Splunk Community. Splunk customers and partners spend their valuable time answering questions, working through challenges, promoting Splunk best practices, and developing Splunk apps and add-ons. SplunkTrust membership is renewable annually, and the selection process involves both current members and a selection committee within Splunk.
SplunkTrust members receive the coveted Splunk Fez, a membership pin for the 2019 year, and a free pass to .conf19. Members are entitled to use the SplunkTrust logo on their professional profiles on sites such as LinkedIn, and will have the logo added to their profile on Splunk Answers.
We have 30* new members of the SplunkTrust for 2019—50% growth over 2018! These members represent the Splunk experts in our global community who help build and grow world-class Splunk deployments and centers of excellence. In addition, several members from the Phantom community have joined the SplunkTrust this year:

Gareth Anderson
Becky Burwell
Mark Cooke
Mary Cordova
Damien Dallimore
Gregg Daly
Josh Diakun
Ari Donio
Mhike Funderburk
Jennifer Gruener
Björn Hansen
Oliver Hoppe
Mayur Jadhav
Micah Kemp
Greg Kollias
Matthias Kowalewski
JP Lumsdaine
Guilhem Marchand
Robert Martin
Harshil Marvania
Harry McLaren
Madison Moss
Renjith Nair
Chris Owen
Nate Plamondon
Hirohisa Tanigawa
Kamlesh Vaghela
Nadine Wondem
* One inductee asked not to be listed publicly.

The following members of the SplunkTrust 2019 cohort demonstrated their ongoing support of the Splunk Community. These returning members have continued to provide expert guidance to the community, collaboration with product development, and evangelization of the Splunk platform:

Ryan Adler
Michael Bentley
Mika Borner
Doug Brown
Aleem Cummins
Richard Galloway
Brandon Ganem
Javier Garcia
Charlie Huggard
Dal Jeanis
Nancy Kafer
Steve Koelpin
Chris Kurtz
Rich Mahlerwein
Nick Mealy
Martin Müller
Niket Nilay
Cary Petterborg
Tony Reinke
David Shpritz
Michael Simko
Kyle Smith
Sherman Smith
Somesh Soni
George Starcher
Dawn Taylor
Matt Uebel
Michael Uschmann
Duane Waddle
Colby Williams
Gregg Woodcock
Yutaka Yamada

In addition, we ask existing SplunkTrust members to nominate Splunk employees they feel support the community with as much passion and commitment as they do. The following are the Honorary SplunkTrust members chosen for 2019:

Nadine Miller
Clara Merriman
Dave Paper
Mason Morales
Matthew Modestino
Sarah Moir
Ryan O'Connor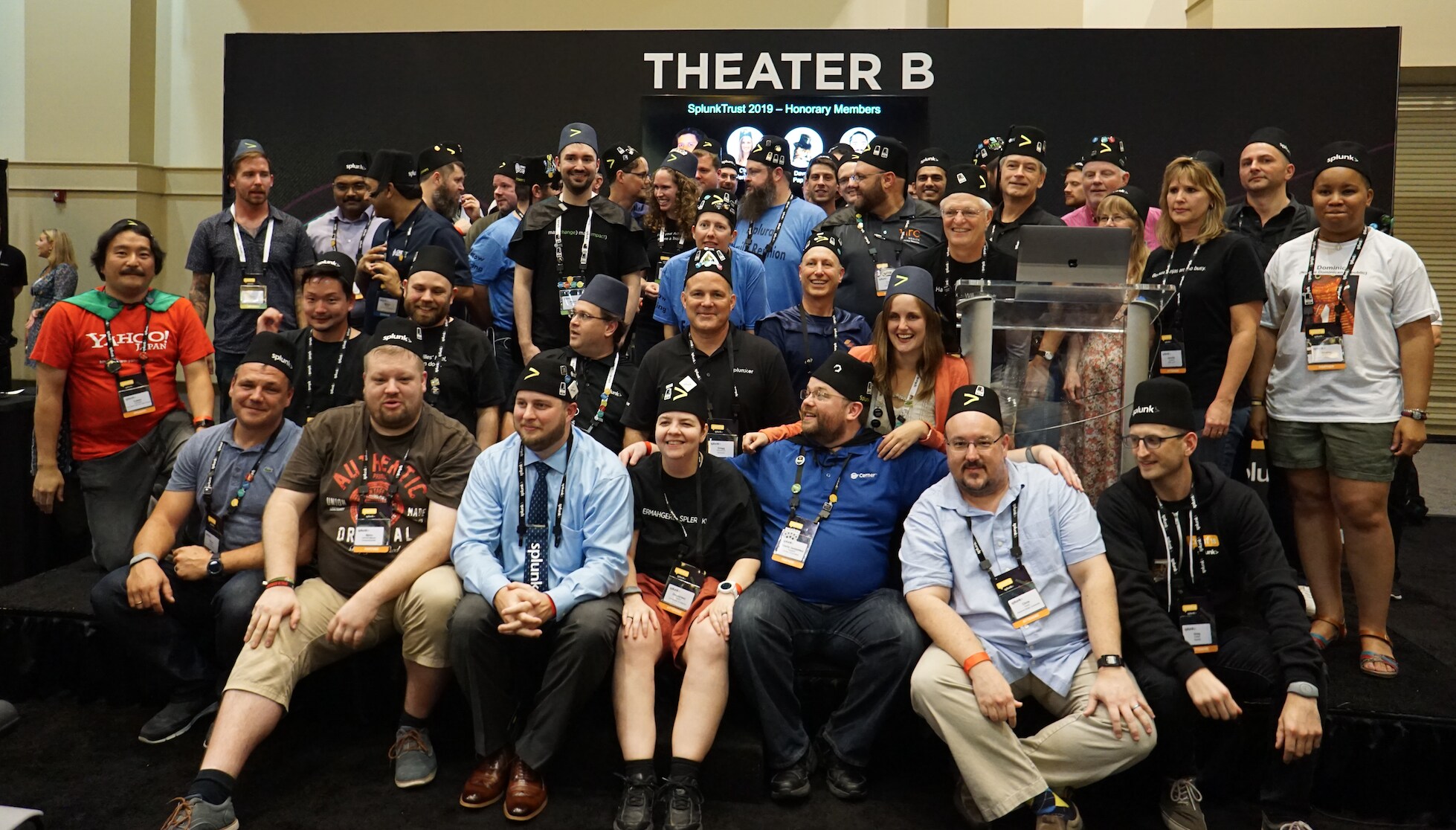 We are so proud of our 62 SplunkTrust members and deeply appreciate the knowledge they share with the Splunk Community. Splunk is extremely fortunate to have such an active and collaborative community.
Please join me in congratulating the SplunkTrust 2019 cohort!
---
Follow all the conversations coming out of #splunkconf18!