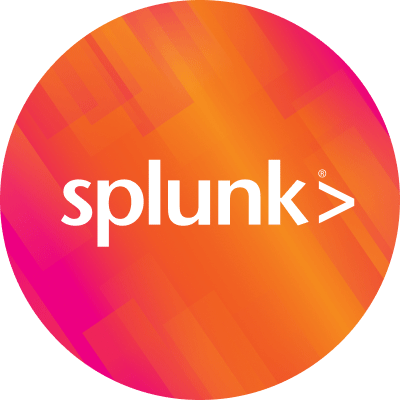 By Splunk October 14, 2015

I'm still coming down from the high that I experienced at .conf2015 a few weeks ago in Las Vegas. It was an outstanding event—from the great customer presentations, to the new product updates and the Search Party (the silent disco was a highlight!). That said, not much can compete with the honor I had in presenting this year's Splunk Revolution Award Winners.
If you're not familiar with the Splunk Revolution Awards, the awards were established to distinguish the "best of the best" among our customers and hopefully inspire others in the process. These are folks who share their stories and I'm blown away by what they've been able to accomplish with the Splunk Platform.
There was so much goodness that I could easily blog on each of the winners, but in the spirit of time management, here are a few highlights:
Simon Balz and Mika Borner
(LC Systems—Switzerland) – collaborated to develop the Alert Manager app, which works as an extension on top of Splunk's built-in alerting mechanism. Incidentally, they also won the Splunk Apptitude contest with the Hyperthreat App Suite, which uses risk scoring to identify insider threats.
Khalid Ali (Symantec) – built a SIEM with Splunk software, then worked across Symantec's IT Ops, Apps and Analytics teams to prove the value of the Splunk Platform as an enterprise solution.
Frank D'Arrigo (AAA Western and Central New York) – took first place in the Innovation category of Splunk's Apptitude contest with his PRI Capacity app. Thanks to Frank, AAA uses Splunk Cloud to improve customer service by monitoring the company's call management system. Frank developed a self-monitoring, self-diagnostic, and self-healing Splunk solution that helps AAA mitigate the risk of telephone busy signals across the Western and Central New York territory.
You can check out the full list of winners below, or
click here
to learn more about the awards. If you're interesting in submitting for next year's awards,
pre-register
for
.conf2016
, which will be held September 26-29, 2016, at the Walt Disney World Swan Dolphin Resort in Orlando, Florida.
Hope to see you in Orlando!
Thanks,
Doug
—
Full List of Winners
Developers:
Simon Balz, LC Systems
Mika Borner, LC Systems
Ashok Sharma, QOS Technology
Enterprise:
Khalid Ali, Symantec
Steven Selk, Sony Network Entertainment International
Rick Sigle, Jump Operations
Jordan Weinstein, Stroock & Stroock & Lavan LLP
Innovation:
Dennis Berman, Capital One Services, LLC
Frank D'Arrigo, AAA Western and Central New York
Amanda Peck, The Walt Disney Company
Andrew Wurster, Atlassian Software Systems
Social Impact:
Tyler Menezes, StudentRND
Splunk Ninjas:
Joe Cramasta, Comcast
Charlie Huggard, Cerner Corporation
Maria McClelland, Oak Ridge National Labs
----------------------------------------------------
Thanks!
Doug Merritt