By Matt Davies May 03, 2018
It's that time of year again! We're fast approaching what is one of my favourite days of the year. On 28th June at The O2's The Intercontinental Hotel, we will be hosting SplunkLive! London 2018.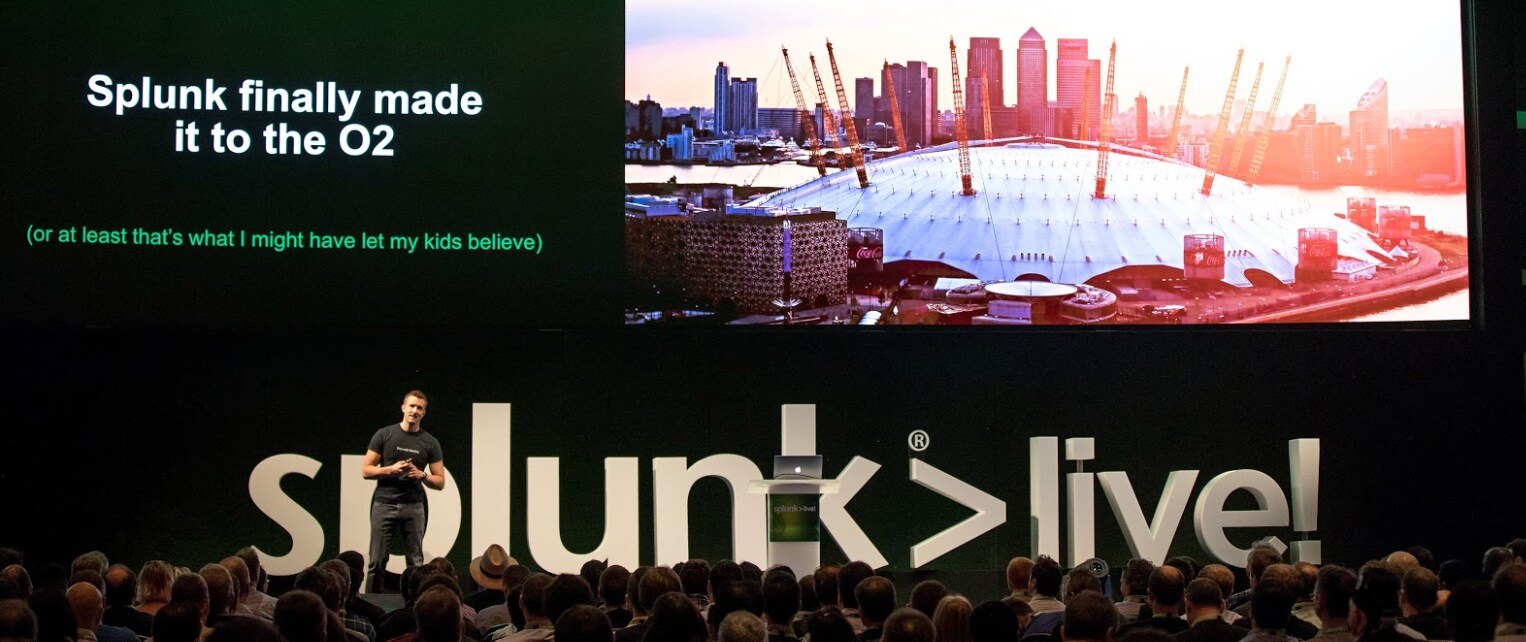 Every year, more and more people walk through the doors, from hundreds of different organisations, across countless industries, all looking for answers from their data. But why SplunkLive! London? Well for those of you who are yet to experience it, I've pulled together my top five reasons as to why you should see for yourself:
1. Hear how some great organizations are driving value with data
This will be my fifth SplunkLive! London, and I've witnessed some outstanding customers over the years, all sharing their stories of turning data into answers. Organizations like John Lewis, Ticketmaster, the EU CERT, Credit Suisse, Tesco, Barclays, the NHS, and Cognia to name-drop a few! Hear how some of the UK's biggest brands use their data to change the way they manage IT, secure their organisation, or deliver real-time insights and analytics.
2. Learn how to get started with Splunk and "listen to your data"
Machine data is one of the most underused and undervalued assets of any organization. But some of the most important insights that you can gain—across IT and the business—are hidden in this data: where things went wrong, how to optimize the customer experience, the fingerprints of fraud. You've already got the data you need to get started with these insights; it is generated today by every bit of technology you operate. Two thirds of the day is learning how to use this data you already have. Join the sessions relevant to you and ask as many questions as you want - don't be shy!
3. Discover how machine data can help you manage your IT and defend your organization
The session tracks explain and demonstrate how machine data, machine learning and Splunk can help you see problems, before they occur. In the IT Ops track we'll cover how to start with detecting and troubleshooting issues, through to machine learning for predictive ITOA. In the Security track we'll demonstrate how Splunk can help you get started with security investigation, be your next generation SIEM through to detecting and responding to threats from inside and outside your organisation.
4. See how Splunk's partner ecosystem helps you make the most of the platform
We've got great partners at Splunk who bring so much to the platform and our ecosystem. From technology alliances, to channel partners and even consulting organisations who can help you get the most value from your data.
5. Meet your peers, network and share some stories over a coffee/tea or beer
It wouldn't be a SplunkLive! without a beverage (or two!). One of the my absolute favourite parts of the day is just walking around the event catching the snippets of discussions going on, and hearing people sharing their experiences, the cool things they've built, and exchanging stories on what they've done with their data.
Register here for your spot at SplunkLive! London 2018 - We'd love to see you there!