Last week I was lucky enough to be at SplunkLive! Utrecht and Stockholm, which followed on from Splunk Discovery Brussels and Oslo. Between those four events we met nearly 1,000 people who were interested in how to turn their data into answers. We had perhaps the widest range of speakers at a SplunkLive! event that I've ever seen – a CEO, CTO, VP of Monitoring, Architect, Senior Security Analyst, IT Ops Consultant and a Technical Pathfinder.
Between Utrecht and Stockholm we had customer presentations from Rabobank, ABN AMRO, Coolblue, ASML, EasyPark, Norsk Helsenett and Norsk Tipping. We also ran two Boss Of The SOC (BOTS) events - think cybersecurity war games using Splunk - with over 100 people seeing if they could capture the flag and defend the base. Needless to say Splunk mascot, Buttercup the Pony, was there to watch over the BOTS in Stockholm that was seemingly run in a Bond villain's lair.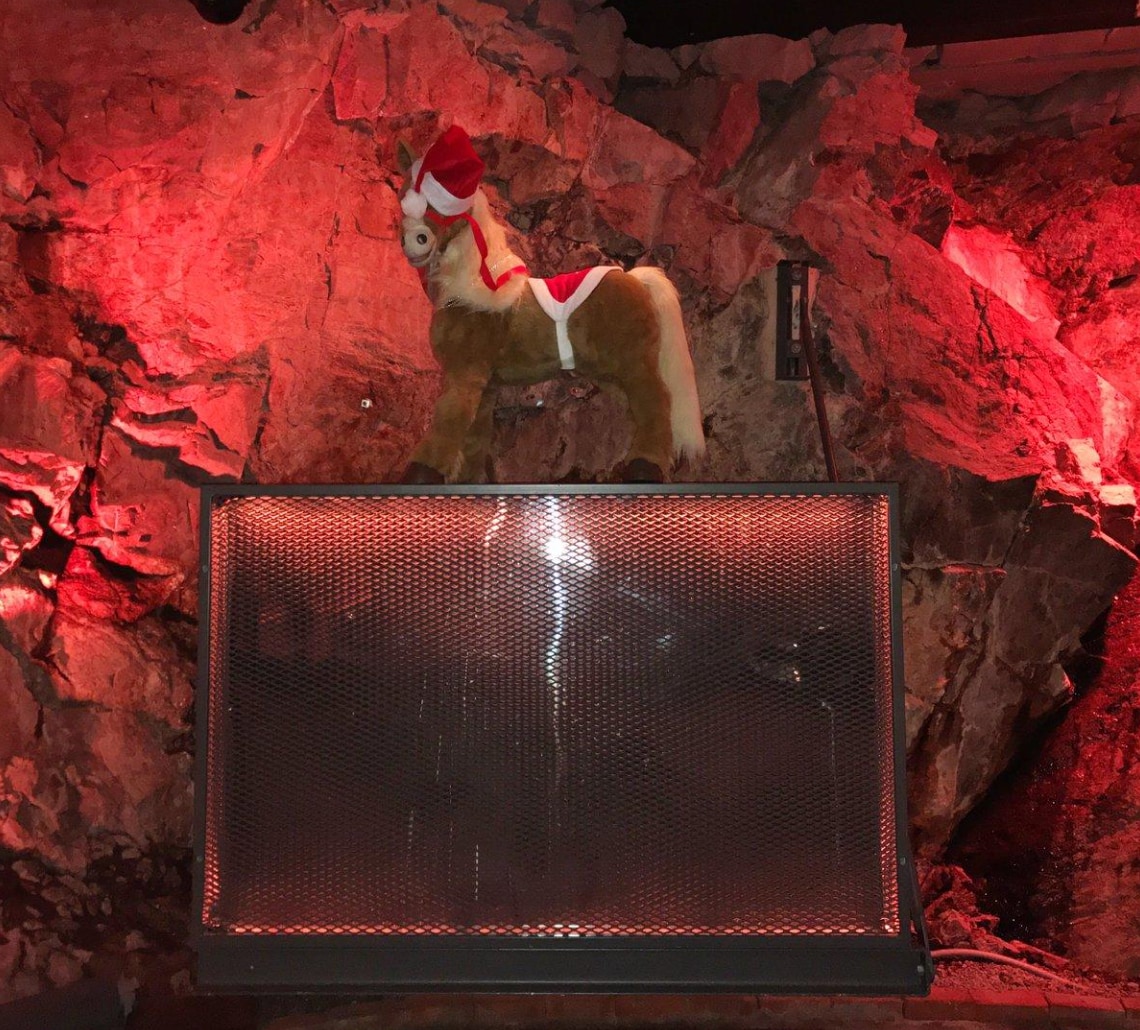 It was genuinely one of those weeks where you're so motivated by what people are using Splunk for, that it makes you want to write a blog post…
Coolblue - Matt Hodgkins, Technical Pathfinder | Slideshare Presentation
Matt spoke about how Coolblue moved from ELK to Splunk and saved huge amounts of time. The organisation was up and running with Splunk Cloud AWS CloudTrail data inside two hours. He also spoke about how visualizing and tracking customer transactions end-to-end has gone from three hours, to just two minutes.
Rabobank - Danny Bos, VP, Manager Monitoring Services and Eduard Lekanne gezegd Deprez, Splunk ITSI Lead Consultant | Slideshare Presentation
Danny and Eduard discussed how they use Splunk ITSI as a "manager of managers" to get real-time ITOA and service level intelligence. There were some big numbers at Rabobank – multiple terabytes of data a day, 220 KPIs, 200 data sources and 4500 hosts.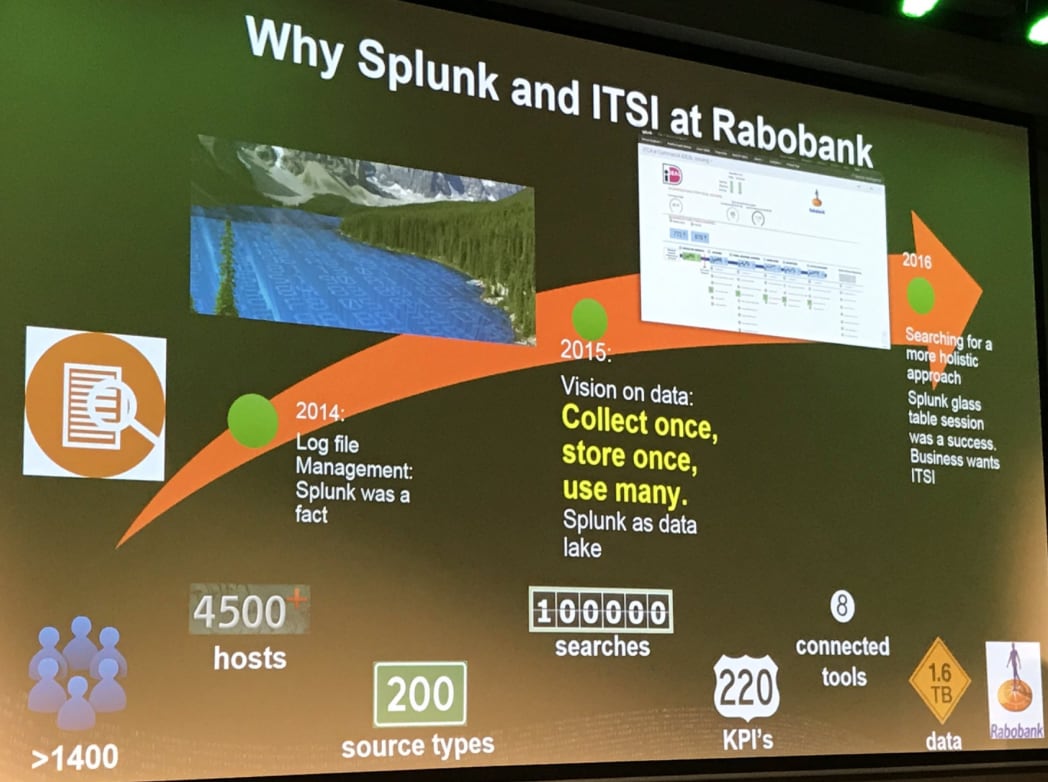 ASML - Richard van der Ven, Architect, Litho Computing Platform | Slideshare Presentation
Richard presented a very interesting story of live monitoring, alerts and predictive maintenance of their machines using industrial data.
ABN AMRO - Floris Ladan, Senior Security Analyst | Slideshare Presentation
A highly entertaining presentation of what life is like in the SOC for a big European bank. Use cases including phishing, DDoS attack detection, malware and an analytics driven SOC.
EasyPark - Niklas Magnusson, CTO | Slideshare Presentation
I saw the EasyPark app in action in Stockholm – a great way to park your car (kind of wish we had it in the UK), and a great story of Splunk Cloud with AWS and Kubernetes running on GCP data. Next up for EasyPark is looking at GDPR compliance using Splunk.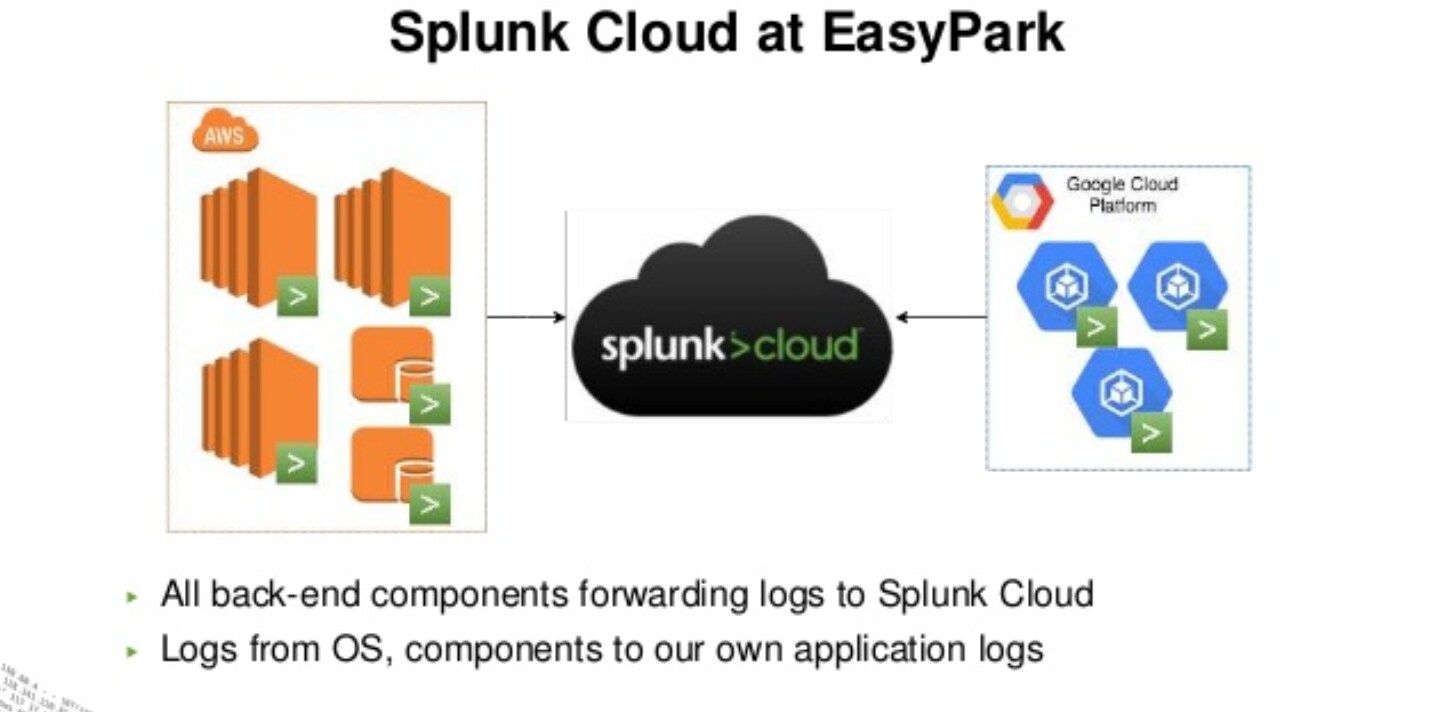 Norsk Tipping - Tom-Andre Skar, IT Operations Consultant | Slideshare Presentation
We talk a lot about allowing different people to ask different questions of the same data. Tom-Andre spoke about how Norsk Tipping started using Splunk to analyse 3.5m lines of log files to hunt the cause of a DDoS attack. Norsk Tipping (the local state lottery), now uses the same data and Splunk to predict next hour sales, and marketing campaign effectiveness.
Norsk Helsenett - Håkon Grimstad, CEO | Slideshare Presentation
Håkon gave a very powerful presentation that spoke to the demands of a modern healthcare company, and the need for security intelligence and data analytics.
Thank you everyone who came to the event and a special thank you to all the customers who spoke. If you want to read more about Splunk customers we have an ebook with 42 other data stories from around the world - and you can get your copy here.
Thanks for reading!