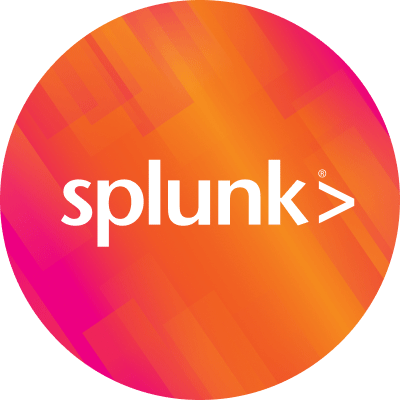 By Splunk August 27, 2018
Each year brings a new wave of trends within security, and this year is no different. We're seeing the rise of orchestration and automation as a way to streamline security operations, the adoption of machine learning to detect advanced threats and reduce the attack surface, and other trends that are constantly shaping the world of security.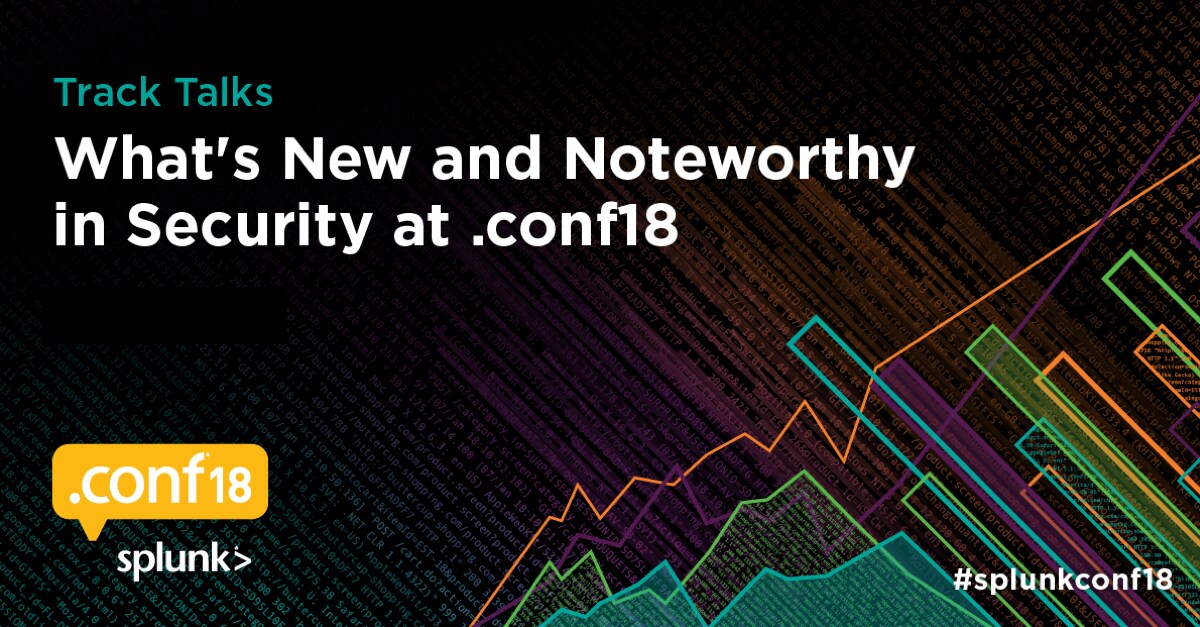 This year is especially exciting for us, as .conf18 has swiftly turned into a must-attend event for industry leaders and innovators, as well as a tremendous networking opportunity for over 9,000 attendees. We've worked tirelessly to ensure that our agenda doesn't only cater to Splunk users and enthusiasts, but that it also covers topics to help you learn how to best optimize the enterprise—be it with Splunk solutions, those of our partners or by using any of the best practices they'll learn in these sessions.
From the more popular security incident & events management (SIEM), user & entity behavior analytics (UEBA), security orchestration, automation, and response (SOAR) and incident response, to deception, endpoint security, cloud security and more—there's something for everyone attending .conf. If you want to learn about how Splunk can be used across industries, we'll be featuring industry-focused sessions for financial services, healthcare, telecommunications and other sectors, as well as topics like fraud detection, payment card security, GDPR compliance and more.
We received a record-breaking number of submissions this year, which almost guaranteed that any combination of sessions would produce a top-notch agenda. From these, we were only able to accept less than 30%, which made it an extremely challenging selection process. But rest assured, the countless hours spent reviewing abstracts and holding committee meetings will give you the opportunity to learn from the most insightful sessions and amazing speakers.
Personally, I'm most excited for my fellow Splunkers to share all the new capabilities that have been built onto our security products and premium apps since last year's .conf. (Shameless plug: "What's New in Splunk for Security," session SEC1987. Be sure to sign up!) We'll be covering these across several channels—from keynote and super sessions, to breakout and theater sessions—giving you the chance to find out what's new in Splunk's security stack.
The following are just a few of the sessions I'm really looking forward to, which should provide attendees with the exciting opportunity to get some hands-on experience with our products:
BOTS - All BOTS Sessions
If you aren't familiar with Splunk's capture-the-flag exercises—known as Boss of the SOC or BOTS—then don't miss the chance to see one in action! At .conf18, you'll have several opportunities to see the BOTS team showcase Splunk technology in the most interactive learning experience possible, from the main Boss of the SOC 3.0 exercise on Monday night, to the three themed BOTS sessions in the security track.
Want to learn more about BOTS? Check out details from last year's .conf BOTS session.
Also, if you're curious about our new Splunk Phantom offering, be sure to check out these sessions to learn more about the benefits or using a security orchestration and automation (SOAR) solution to optimize your SOC:
As you can see, we have some fantastic sessions lined up for all things security, compliance, and fraud. We can't wait for you to join us in at .conf18 come October, and look forward to seeing you there!
---
Now's your chance to register for .conf18 before all your favorite security sessions fill up! Curious about what's offered? You can visit the .conf18 session scheduler to discover hundreds of expert-led sessions on the current threat landscape, security and risk management, and much more.
Follow all the conversations coming out of #splunkconf18!
----------------------------------------------------
Thanks!
Ale Espinosa