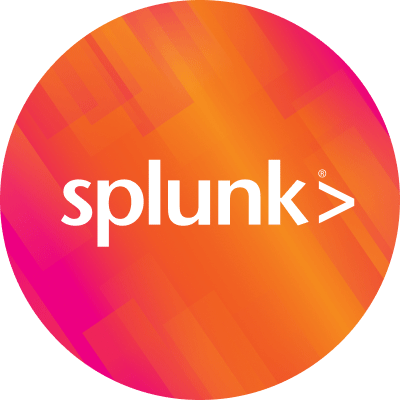 By Guest September 24, 2018
The following is a guest post from Jeff Chancey, General Manager of the global Accenture Splunk Ecosystem Strategic Partnership (ESP).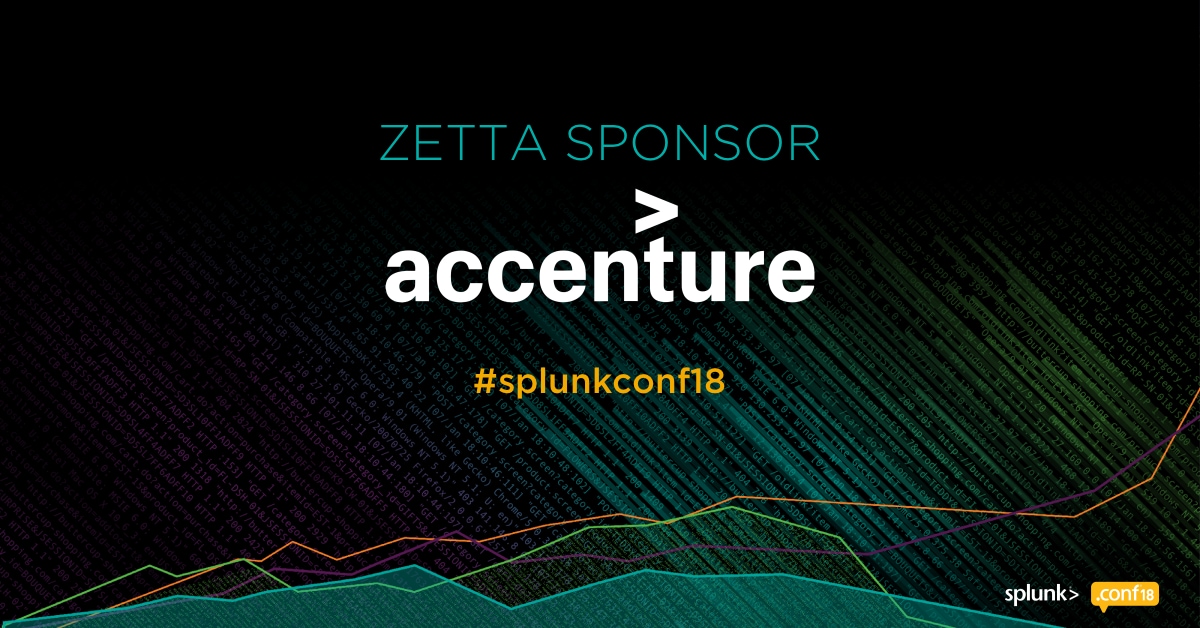 Splunk's annual user conference, .conf18, is just around the corner and this year, Accenture is Splunk's first and exclusive Zetta sponsor. Why did we choose to invest in a Zetta sponsorship this year? We see the value in showcasing the continued growth of our partnership and the value that we can deliver to our joint customers. Together, Accenture and Splunk offer step-change data-transformation services that enable clients to leverage all of their data through real-time, actionable insights to grow revenue, improve productivity, lower costs and mitigate risks.
"Accenture is our largest and most strategic partnership within Splunk. Together we have built tremendous offerings and capabilities in the seecurity and IT markets, and also in untapped areas like business analytics and IoT. Our partnership leverages Accenture's innovation and thought leadership along with their delivery excellence to help drive client success across the globe." – Jeff Penn, Global Strategic Alliance Director, Splunk
Greater Insight. Greater Value.
The motto of our partnership extends into our presence at .conf18. Accenture has a diverse list of breakout sessions, theatre sessions, and in-booth theatre sessions to fit any attendee's interest.
Whether you are focused on IT, Internet of Things, security or business analytics, we have a session for you to attend. For complete information on our breakout and theatre sessions, please see the session catalog to add our sessions to your schedule.
But wait, there's more! Can't make it to one our sessions, but still interested in learning more? Check out our in-booth theatre sessions at booth #Z1 at the center of the source=*Pavilion in front of the Splunk Cafe.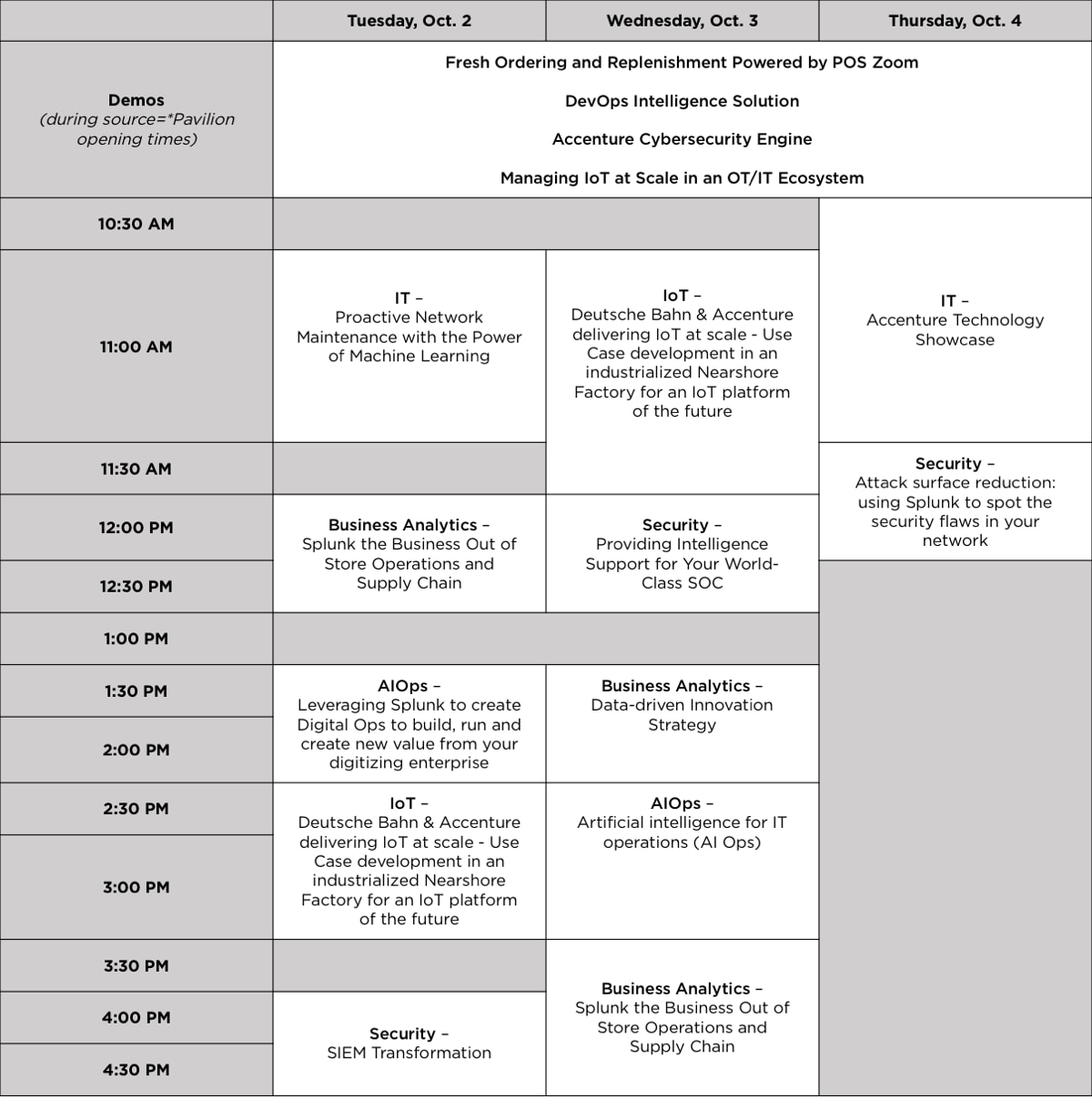 We look forward to seeing you in Orlando!
Jeff Chancey is the General Manager of the global Accenture Splunk Ecosystem Strategic Partnership (ESP). The Splunk ESP is a strategic venture within Accenture's Innovation and Ecosystem organization and is a critical component of our Accenture agenda of Leading in the New.
Jeff is also the founder of Accenture myWizard Analytics for Application Management (AAAM), formerly known as AIAM, Accenture Intelligent Application Management. AAAM is a global initiative and strategic capability to change the way Accenture manages, delivers, markets, and sells Application Services.
---
Follow all the conversations coming out of #splunkconf18!