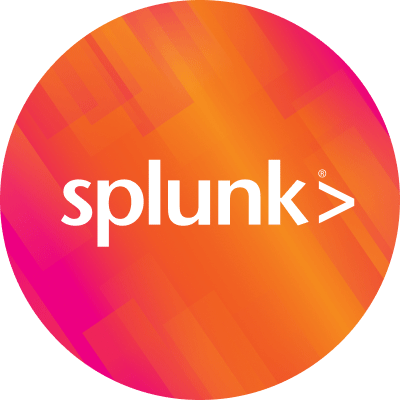 By Splunk October 23, 2019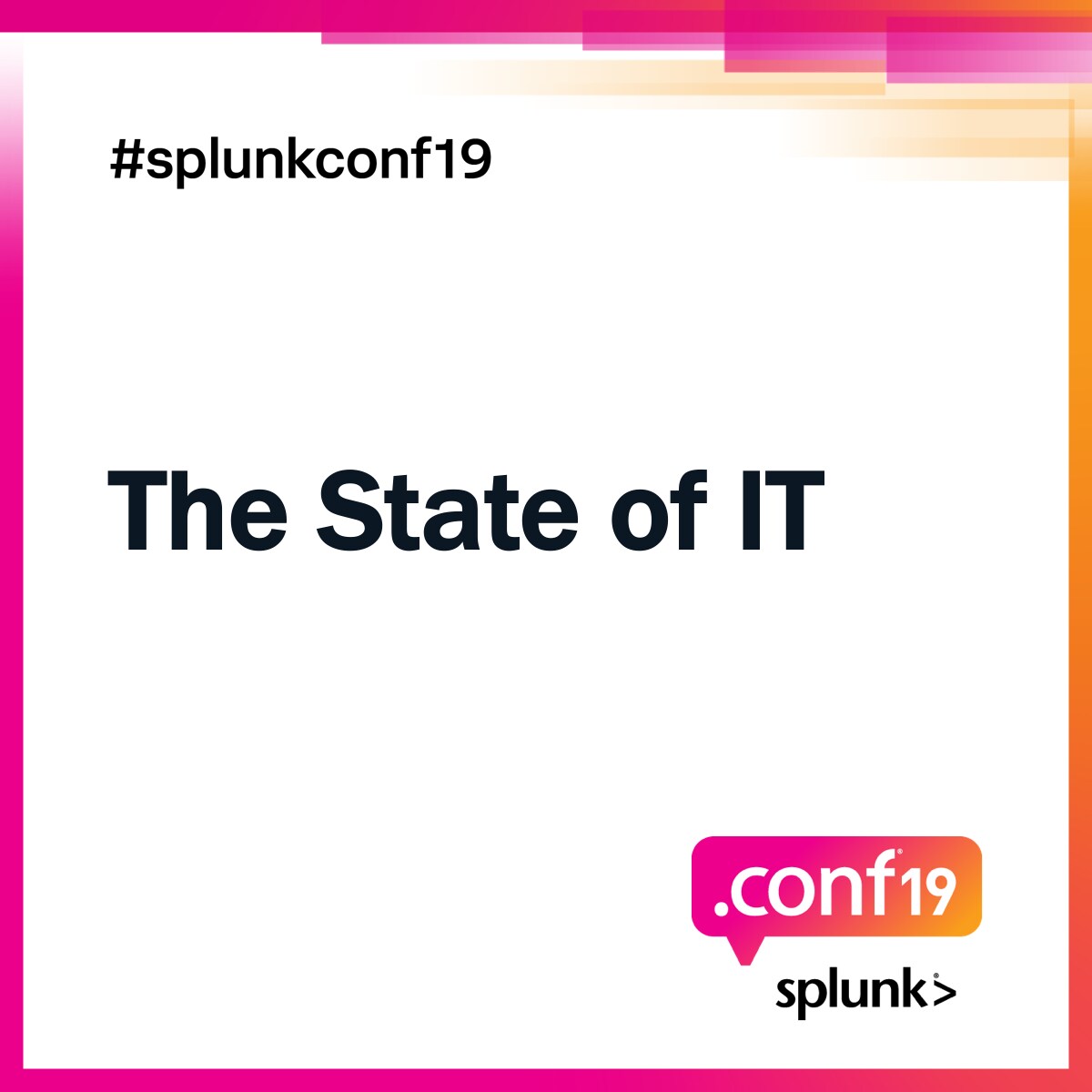 IT teams are all different — with different priorities, different org structures, and different sets of tools. Some are focused on development, while others on operations. The underlying similarity across all IT teams is the goal for continual upkeep of the applications and infrastructures they use.
But it's easier said than done.
There's a constant struggle to ensure uptime and reliability. IT teams are bogged down with too many tools that don't reveal enough or do enough. They're tired of always reacting when they know their time can be better spent elsewhere. And all of this inevitably leads to disconnect, friction and frustration. Siloed teams, tools and data prevent them from focusing on what's important: monitoring, observability and action.
That's where Splunk comes in. Splunk wants all types of IT teams to succeed. We understand there's no 'one-tool-fits-all' solution, and that's why we've created a new vision for new IT — a portfolio dedicated to IT Ops teams and another dedicated to DevOps. Splunk wants to help bring together operations and development — for every kind of IT organization, across all players.
Splunk for IT Ops
IT Ops teams need to get the most out of their investment — this means reducing costs, removing complexities and investing in innovation. Splunk's solutions for IT Ops help simplify their workflow by:
Arming teams with intelligent tools capable of detecting unexpected behaviors anywhere.
Seamlessly guiding users to investigate the root cause.
Empowering users to quickly take automated or on-call action to remediate problems.
Providing everyone with the context needed to reflect and learn.
Each product in our portfolio is powerful on its own, but together they ignite transformation and acceleration. Our products simplify IT operations, so teams can gain a competitive advantage and deliver real-time action, insights and value to the business. Here's a quick rundown of what the Splunk portfolio for New IT Ops has to offer.
Splunk IT Service Intelligence 4.4
Splunk IT Service Intelligence (ITSI) offers greater consolidation across the portfolio and full support whether on-prem or in the cloud. ITSI customers can enjoy new out-of-the-box glass tables, KPIs, and builders for every role and function, giving teams the comprehensive integrated solution they need to investigate, monitor, analyze and act.
Splunk App for Infrastructure 2.0
Splunk App for Infrastructure (SAI) brings together metrics and tools for the easiest troubleshooting and monitoring. With 2.0, we've announced even more integrations — VMware vSphere so you can find where problems are occurring in your virtual environments, as well as Multi-cloud Monitoring (in beta), so you can see across the various cloud platforms running your most critical workloads.
VictorOps
Now available in VictorOps are new capabilities for major incident response, improved integrations with Splunk's portfolio and third-party tools, and new machine learning capabilities like Similar Past Incidents and Suggested Responders. This helps on-call teams connect, collaborate, and resolve problems faster than before.
Splunk Phantom IT
With Splunk Phantom, IT can engage in Remediation-as-a-Service and greater IT workflow orchestrations by using playbooks to automate resolutions to common problems.
What's Possible with Splunk for IT Ops?
Acceleration & Modernization: Unified, modern tools for monitoring, investigation, analysis, and action.
Unified Silos & 360-Views: Easy ways to unite data silos, so teams can share the same views across the entire enterprise, with the context that matters to them. Splunk is able to uncover and put to use the "dark data" that most organizations fail to leverage.
AIOps and Predictive IT: Applying the best in AI and ML for predictive analytics, anomaly & outlier detection, clustering, and thresholding to bring speed and agility to common functions.
Remediation-as-a-Service & Intelligent On-Call: When problems or issues are routine, playbooks in Splunk Phantom can help teams engage in Remediation-as-a-Service. And when problems or issues require skilled on-call action, VictorOps help the right team take the right action, even using ML to suggest the responders most suited to the task.
Splunk's Portfolio for IT Operations brings monitoring, investigation, analysis, and action together on the industry's only Data-to-Everything Platform. We make acceleration and modernization a reality for every Splunk customer.
Splunk for DevOps
We've recently just upped our DevOps game and we are very excited to share this new portfolio. We're well aware of how popular cloud has become — everywhere we turn it's cloud-native this and cloud-first that. Organizations are blending collaborative relationships between development and operations, and are investing in building new disruptive services powered by the cloud.
And that's where speed to innovation becomes critical. Successful customers are adopting DevOps practices in order to turn this into a competitive advantage. Microservices and cloud-native architecture gives us the ability to ship better code faster, and deliver better end-user experiences.
As organizations make the transformation towards modern architectures and DevOps practices, the requirements for an effective monitoring solution fundamentally change:
Cloud environments and microservices architectures increase the volume of monitoring data by orders of magnitude — when managing millions of metrics, traces, and events in real-time, a highly scalable, low-latency monitoring analytics platform becomes critical.
The interdependence between individual microservices across teams of developers grows in complexity, requiring sophisticated troubleshooting technologies to pinpoint cause/effect relationships and interesting outliers.
The people-process challenges introduced by high-velocity DevOps practices requires efficient collaboration and shared context across the entire technical organization.
There's a need to respond with real-time insights and deliver innovation at the speed of business.
This Presents a New Set of Needs for Observability
Observability is the practice of designing applications and systems with the right instrumentation in anticipation of needing to understand behavior quickly and efficiently when they are in operation. The new DevOps ethos — you build it, you run it — provides the right incentives for developers to embrace observability. By instrumenting applications more heavily, adding structured telemetry in the form of metrics and traces alongside unstructured logs, and leveraging purpose-built monitoring analytics solutions, DevOps organizations can make the move toward proactive observability. Observability tells you not just what happened, but why it happened and becomes a continuous learning journey so that businesses can innovate faster.
So what's the secret to DevOps success? Take best practices and embed them across the entire DevOps lifecycle. Never stop observing, never stop learning. Splunk is committed to accelerating observability — which is why we've proudly forked out the big bucks to acquire SignalFx and Omnition.
Here's what Splunk's portfolio for DevOps entails:
SignalFx + Omnition
SignalFx was purpose-built to support the new requirements of the cloud-native world. The team at Omnition pioneered Open Source distributed tracing. SignalFx and Omnition bring together best-of-breed metrics and trace analytics capabilities to further augment Splunk's powerful investigative capabilities.
In an environment where you can have millions of metrics and traces, SignalFxs streaming architecture can return answers in seconds. Its NoSample Distributed Tracing enables users to troubleshoot needle-in-a-haystack problems across complex microservices application landscapes.
The combination of Omnition and SignalFx will strengthen these powerful capabilities even further.
Splunk Investigate
Splunk Investigate, Splunk's new cloud-based solution for DevOps teams has a true collaborative interface bringing together users of various skill sets to run multiple searches, add text, import images and dashboards — all in one place to increase visibility and accelerate troubleshooting.
What's Possible with Splunk for DevOps?
The powerful trifecta of Splunk Investigate, SignalFx and Omnition provides best-in-class, enterprise-grade observability. Customers can benefit from:
A comprehensive portfolio addressing metrics, logs and traces. With real-time insights, all correlated and within context, you no longer need to sift through 30 tabs just to get to the root cause.
Open standards and flexible data ingestion to instrument everything.
Automated and sped up triaging with AI-driven analytics.
Splunk's Vision for New IT helps complex IT organizations thrive, because we understand what's needed most, and we continually provide for these needs in our growing portfolios for both IT Operations and DevOps. That's why we've made these portfolios flexible and adaptable, so there's something for everyone, for every team, and for every need.
Curious to learn more? Watch session recordings from .conf19 and keep an eye out for future blog posts taking on a deeper dive into each product offering. Or feel free to reach out to sales@splunk.com.
---
Follow all the conversations coming out of #splunkconf19!
Tune in to the livestream at 9am PT on Wednesday, Oct. 23, to watch the Day 2 keynote.
----------------------------------------------------
Thanks!
Rick Fitz