The road to .conf always passes through some very interesting places, but this year we made something a little more official!
Here's how the story goes...
Back in July of this year, a few Splunkers across the pond decided to put their passion for car racing and their thirst for data together using the awesome platform that is Splunk! (Yes, I'm totally biased—I know.) You can read more about what Jon Varley and Haider Al-Seaidy put together for SplunkLive! London in these blog posts:
Splunking F1: Part One by Jon Varley
Splunking F1: Part Two by Haider Al-Seiady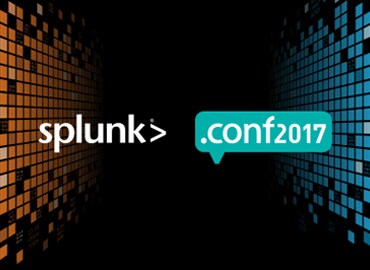 Since we love to share our passion and cool projects here at Splunk, the team wanted to take the concept to .conf2017: The 8th Annual Splunk Conference for an awesome science project, but we needed to tweak a few pieces to take it the next level! In addition, just like every racing team out there, we needed to put a little practice in before unveiling a competition at .conf2017 (or as we like to call here here at Splunk… "Please feed the models.")
That's where the idea for the #12hoursofLeSplunk originated. What better way to test out our system than putting it into practice against two of the fiercest competitors here at Splunk? We decided to pin Eddie Shafaq and Amrit Bath against each other in a not-so-typical endurance race where they would compete for ultimate bragging rights for the inaugural 12 Hours of LeSplunk and a sweet trophy ceremony.
The rules...
Here's how we set it up. Each team captain would be able to draft their team of drivers. They could draft as many drivers as they wanted and, as commissioner, I held the right to insert drivers whenever it was possible. Both teams would be driving the same car for the whole 12 hours and they would have to pit whenever they wanted to change drivers. We also made sure we made it somewhat realistic by making sure those pit stops also included refueling and tire changes.
The day started off at a record pace with both captains jumping into the driver seats for the first round. Within the first 100 laps, Team ExpensiveGrey Miata—led by Eddie Shafaq—edged an early two-lap advantage through some great coaching from the master driver.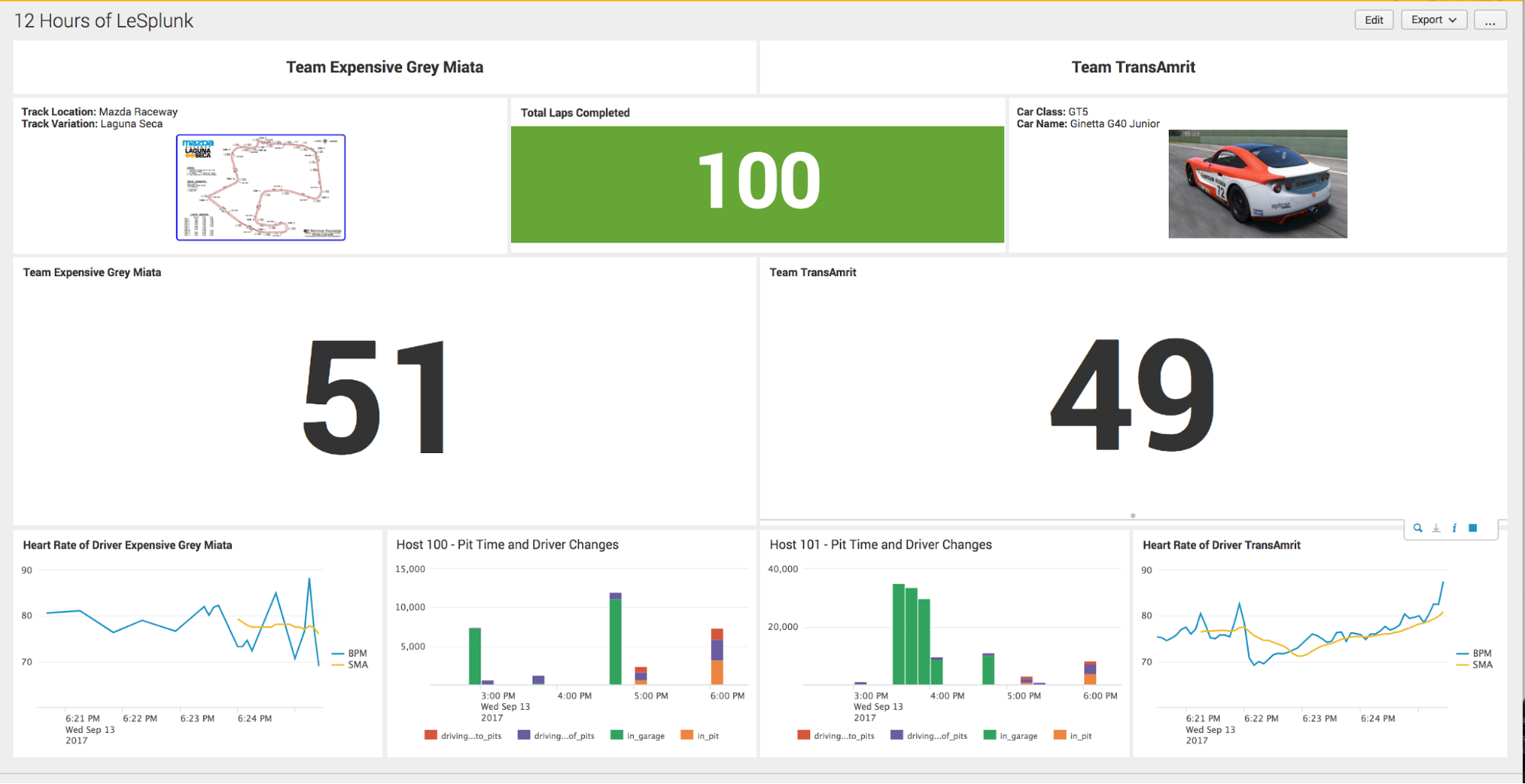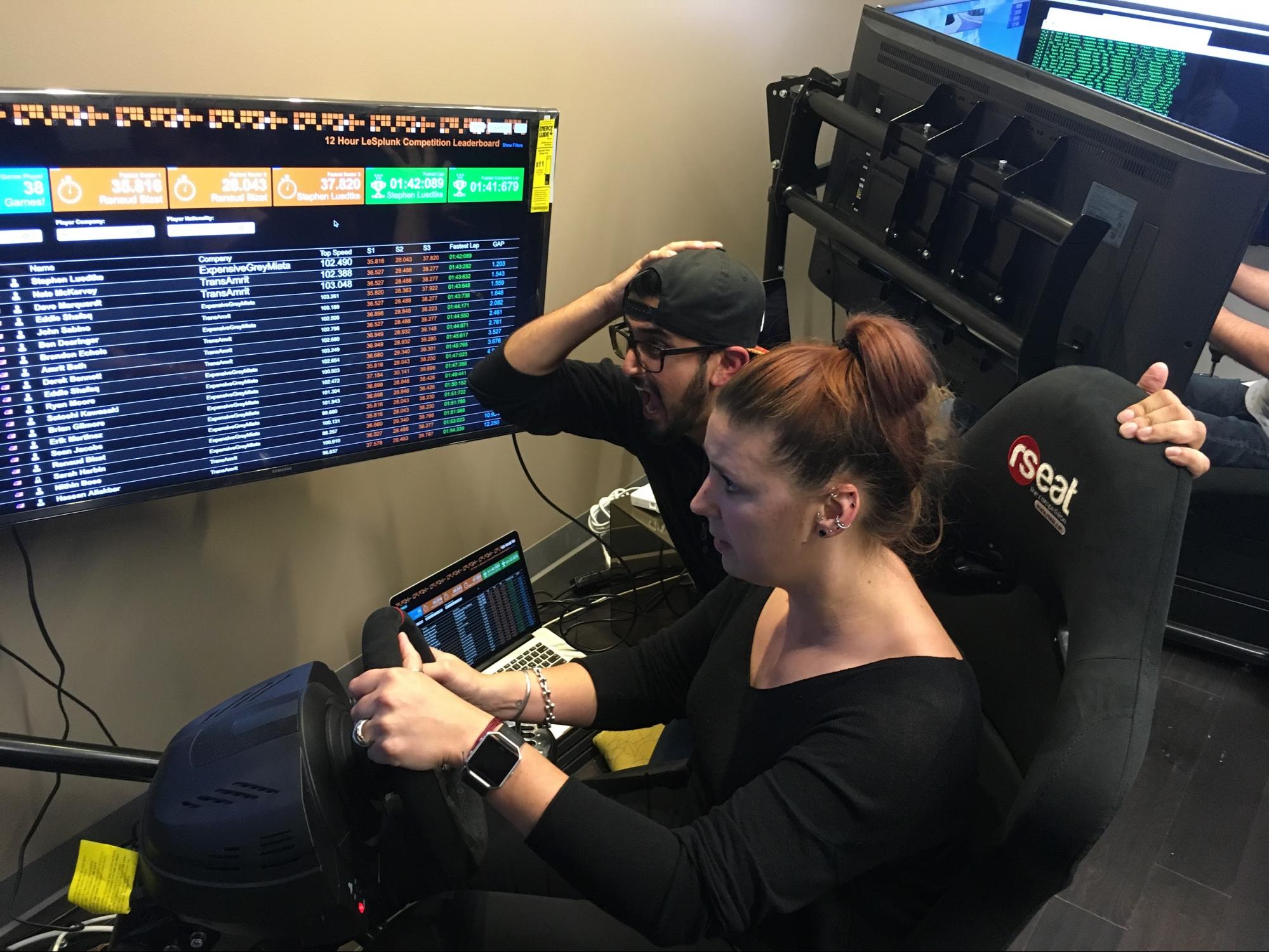 As the day progressed, Team TransAmrit kept chipping away at the early advantage to make up for lost time; through some expert driving, a little different coaching approach from coach Amrit and some heart-rate monitoring, Amrit's team took back the reigns!
From that point on, the team put together a very good defensive approach to the competition and through some "strategery," coach Amrit fought off a valiant effort from Team ExpensiveGreyMiata to gain the lead back.
It all came down to the last few hours in a nail biting race against the clock! In the last few driving slots of the day, coaches pinned two of their expert drivers against each other on a flat out race to the finish. Stephen Luedtke and Nate McKervey battled on in the famous Corkscrew at Laguna Seca for bragging rights. Nate edged Stephen by half a lap before having to hit the pits and letting the two captains jump back in the saddle to bring it home!
Crossed the 600 lap mark and Team @transamrit is back in the lead! Only one hour left! #12hoursoflesplunk #splunkconf17 #Splunklife pic.twitter.com/qYFHGOWYSG

— Splunk .conf (@Splunkconf) September 14, 2017
At the end of a long day of driving, Team TransAmrit came out on top with a two lap advantage to close out the race and win the official bragging rights to the inaugural 12 Hours of LeSplunk!
Now let's bring all this together for those of you coming to #splunkconf17. If I somehow piqued your interest, make sure you get your laps in while you're at .conf2017! You can find us in the source=*Pavilion where we might not be racing for 12 hours, but you'll definitely be able to try and dethrone our fastest drivers and maybe even see if you drive more like drivers from Team ExpensiveGreyMiata or the champions on Team TransAmrit.
See you at .conf2017!
Mike