This year at SplunkLive! London we had three great customer presenters in Vodafone, Worldpay and Vocalink Mastercard. They each took to the main stage to share their journeys in using Splunk as a data platform, and business impacts that followed. From IT Operations at scale, to real-time security intelligence - there was something for everyone! If you weren't at SplunkLive! London, then good news, we've recorded these three unmissable sessions, so you don't miss out!
Vodafone
First up, the guys from Vodafone Technology Shared Services (TSS) shared how they ensure the quality and efficiency of Vodafone's global infrastructure, and providing global IT services across 26 countries for 8,500 employees. They spoke about the scale and size of the infrastructure that they manage, and why that means troubleshooting can be a challenge. They also talked through how 130 of their services are all sending data into Splunk to gain end-to-end visibility, and in using IT Operational Analytics (ITOA) are able to proactively monitor, in real-time, one of the world's largest ITSM platforms (13,000 daily users). We ended on hearing how Vodafone TSS use machine learning to enable the operations team to predict downtimes, and deliver predictive maintenance.
Watch the full presentation here: How Vodafone Optimizes Performance of one of the World's Largest ITSM Deployments with Splunk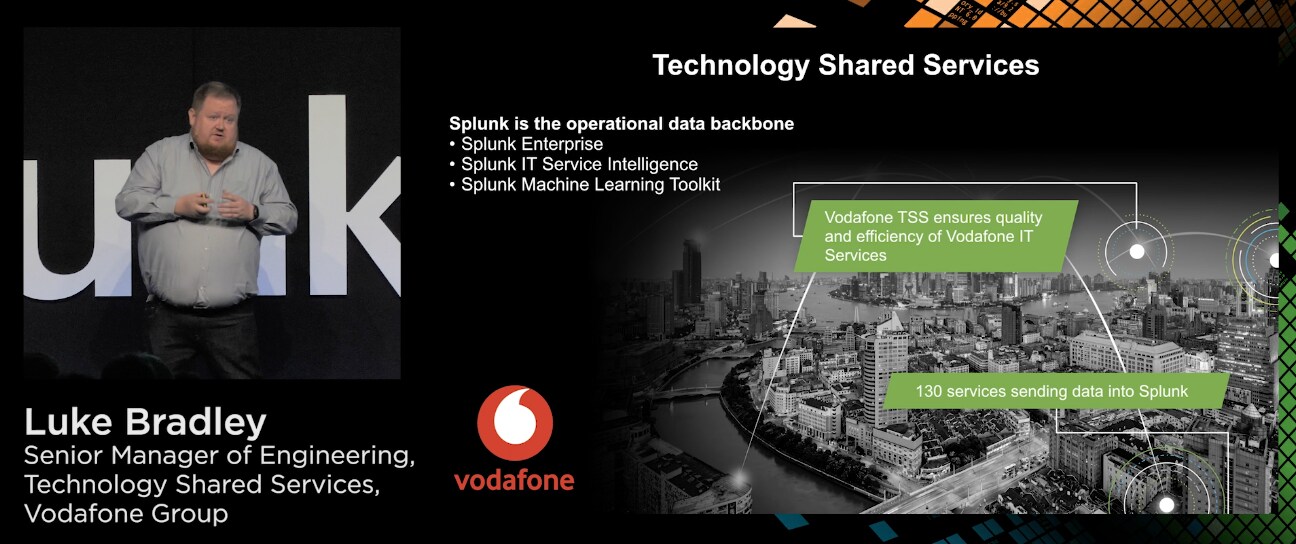 Worldpay
Worldpay are one of the leading global payments providers, and Natalia Jojic-Ferguson (Principal Architect, Platform Solutions at Worldpay), spoke about how they use Splunk to monitor, analyze and protect their payments infrastructure. The organisation processes 40 billion transactions a year from e-commerce payments, equalling $1.5T from 146 different countries, in 126 different currencies. They ingest 6TB of data a day from over 25,000 different sources. Natalia talked about using Splunk as Worldpay's data platform across security and infrastructure, and how it uses its machine data for cloud monitoring, real-time transaction insights, and monitoring application health. Finally, we were given an overview of Worldpay's future plans to rollout out Splunk as its SIEM, improve automation, and expand the use of Splunk into new departments and teams.
Watch the full presentation here: Worldpay uses Splunk to Monitor, Analyse and Protect the World's Global leader in Processing Payments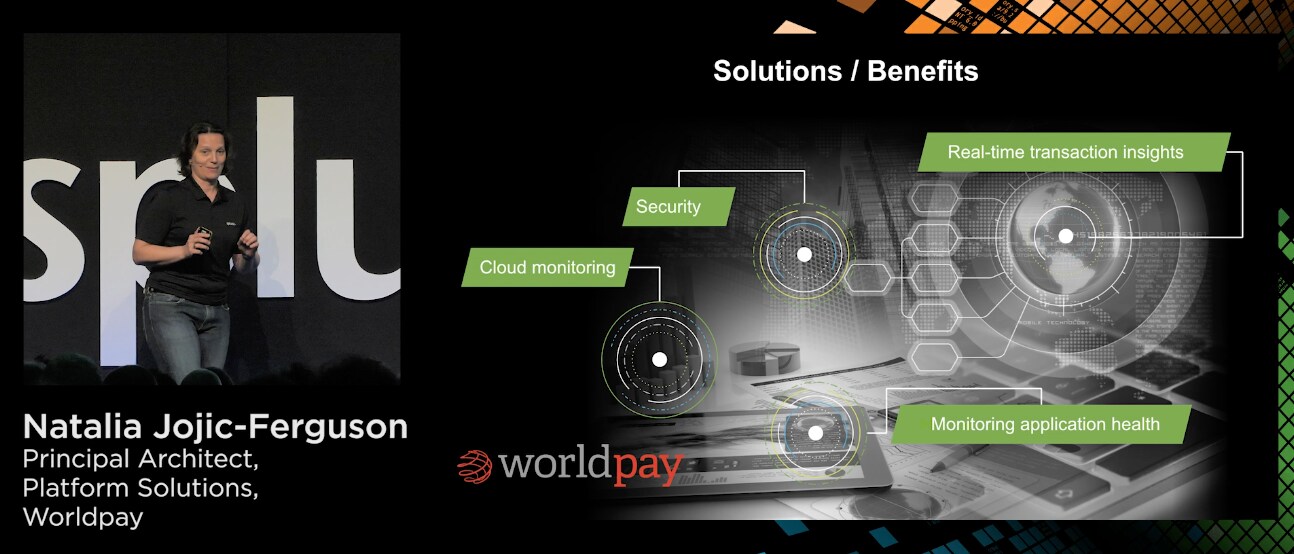 Vocalink Mastercard
We then welcomed Nigel Spencer, Head of Security Operations at Vocalink Mastercard. Nigel spoke about how Splunk helps them deliver security intelligence, giving insight into the "who, what, where, when and why" of a security event. He also talked about his board asking "how secure are we?", and how Splunk helps provide that answer. We also got to hear of a real-life example, of how Vocalink Mastercard detected, contained and defeated a phishing attack in 100 minutes using Splunk.
Watch the full presentation here: Security and Beyond: Splunk at Vocalink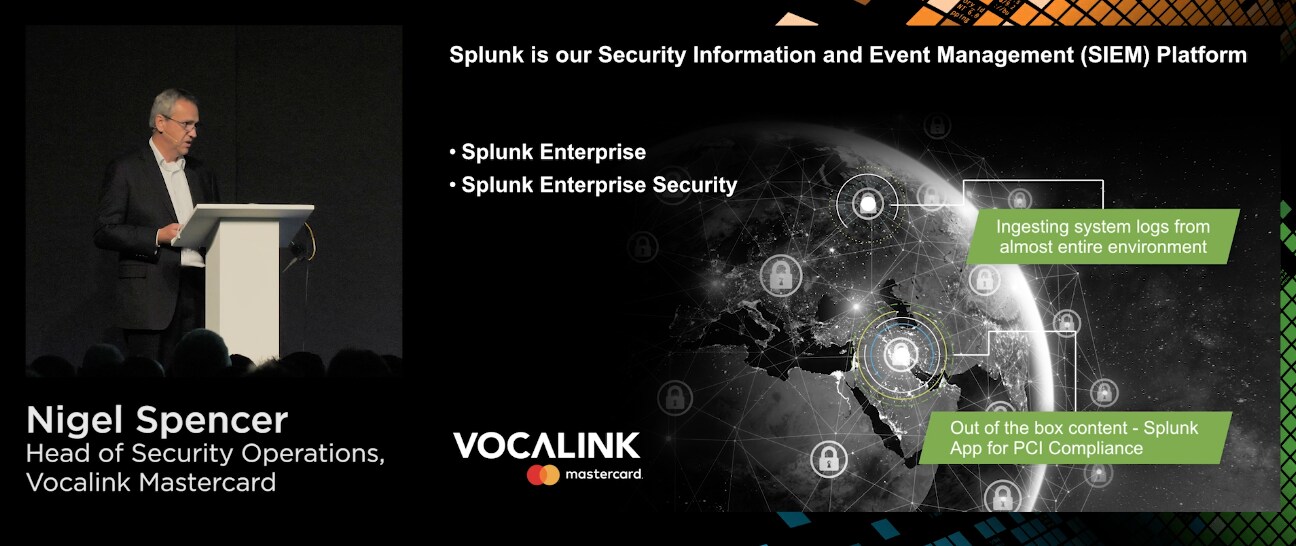 A huge thank you to all of our speakers this year. If you'd like to dive into more of our customers' stories, then the "Data Secrets Revealed" e-book isn't a bad place to start.
As always, thanks for reading!
Matt