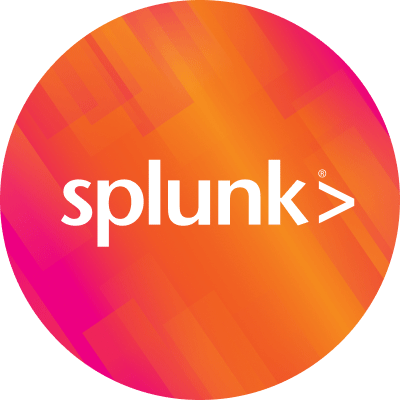 By Guest September 26, 2016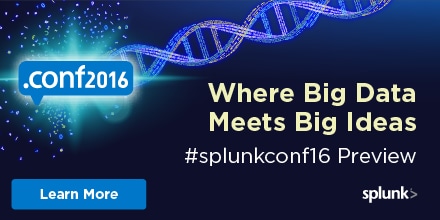 The following is a guest blog post from Steven A. Menges, owner of product management and customer insight functions for Big Iron and Big Iron-to-Big Data solutions at Syncsort…
After hearing stories of previous Splunk .conf events from my new colleagues at Syncsort, I am excited to attend my first one and share my pre-show research with you today. Splunk is arguably one of the greatest IT success stories of the last decade, thanks to their unique approach and disruptive tech for Big Data analytics (including correlating data from ALL critical data sources). They have taken the IT industry and Wall Street by storm, continually building on their impressive accomplishments. And I'm told they put on a great conference for their users! This year at the annual Splunk Worldwide Users conference (.conf2016), taking place in Orlando, FL from September 26th-29th, they are expecting the largest amount of attendees yet! If you plan to attend, let me steer you to a few highlights out of many great sessions and keynotes you can attend, with special emphasis on Wednesday's great line-up.
Wednesday, September 28, 2016 | 9:00 AM-9:45 AM
Hit Wednesday morning rolling with this thought-provoking keynote session from Johnathon Cervelli, AVP IT Markets Products and Practice, and a former colleague of mine, Andi Mann, who is the Chief Technology Advocate at Splunk. Glimpse the future as well as some amazing new innovations unveiled at this session from two pros with great insights to share.
Wednesday, September 28, 2016 | 9:45 AM-10:30 AM
Splunk was named a leader in Gartner's Security and Event Management (SIEM) Magic Quadrant for the fourth straight year and is positioned furthest overall for completeness of vision. That's just one reason why you should stay in keynote mode Wednesday morning for this must-see security session led by Hayian Song, Splunk's SVP, Security Markets, along with Monzy Merza (Splunk's CSE and Director of Cyber Research) and Mike Stone, the CIO at the UK Ministry of Defence (MoD). Security and compliance across the entire enterprise (and all geographies) has never been more critical and you'll want to know what these experts have learned (and how to act on that knowledge).
Wednesday, September 28, 2016 | 4:35 PM-5:20 PM
If your organization has a mainframe, this session is a "must!" Whether your job is to uncover new operational insights, oversee security and compliance, be the point person on IT service intelligence, or just involves critical data, you'll want to learn about a new paradigm for accessing critical IBM z/OS mainframe system data, correlating it with like open systems' data, and analyzing this new enterprise-level data set using Splunk. In this session, Syncsort's Director of Product Management for Ironstream®, Ed Hallock will cover how to now access critical IBM z/OS mainframe system security and IT operational data in Splunk® Enterprise and Splunk® Enterprise Security™ for analysis and an integrated, 360° degree view of an entire enterprise, including the "glass house."
Tuesday, September 27, 2016 | 10:30 AM-11:15 AM
Wednesday, September 28, 2016 | 1:10 PM-1:55 PM
Splunk is huge in using analytics and machine learning to enhance IT Service Intelligence (ITSI). In this session (delivered twice!), Splunk's Principal Product Manager Alok Bhide and Staff Architect for IT Operations Analytics, David Millis will address how the status quo of old solutions and approaches can't handle today's complex, highly distributed service-oriented architectures. They will show you how to gain service context by combining event and performance data, getting the big picture of your environment, streamlining operations, accelerating root-cause analysis and getting ahead of customer-impacting outages. As the owner of customer insight and Big Iron-to-Big Data product management at Syncsort, I can tell you that this is so important that our team has been working around the clock on a new module to load critical mainframe data into Splunk ITSI and that we'll have the new "Syncsort Ironstream Module for Splunk ITSI" prototype at our booth. You can add the Syncsort booth and that demo as destination number five and see it and all the Ironstream + Splunk solutions jointly developed over the past 3 years!
OK, those are 4 keynotes and sessions not to miss, so I hope you check them out with me and find them useful. They are just a few highlights out of an incredible selection of quality content that Splunk is known for at the .conf2016 event and I look forward to seeing you all there!
About the Author: Contributing blogger Steven A. Menges owns the Product Management and customer insight functions for Big Iron and Big Iron-to-Big Data solutions at Syncsort. A frequent industry author and speaker, Mr. Menges is an Adjunct Professor and Capstone/Thesis advisor at the NYU Master's in Management and Systems and Master's in Integrated Marketing programs and is the co-developer of the Business-to-Business Marketing Maturity Model. Email Steve at smenges@syncsort.com
Follow all the conversations coming out of #splunkconf16!