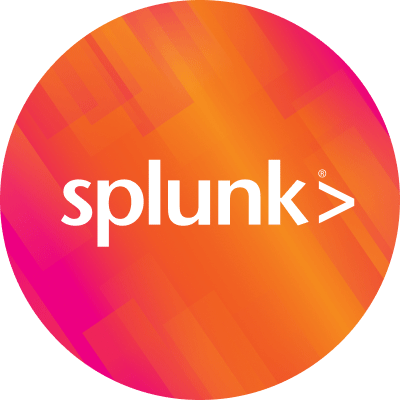 By Splunk August 25, 2015
I love a good story. It's when you hear an amazing story that the lines blur between what you were told and what you actually feel. I also believe there is great power in a well-told story – the power to motivate, teach, inspire, and entertain. In business, we often use our podium time to help teach or report out, but when I hear people share ideas through emotionally-charged storytelling, I find that I'm more apt to relate to and then recall what was said.

Our Splunk customers are some of the best storytellers I know. When they present, I often feel like I'm listening to ancient explorers or modern-day detectives who are using Splunk software to make rare discoveries or solve intricate mysteries. They speak from the heart – sharing more than just the facts. When they tell a story, it sticks. It reminds me of this quote from author Maya Angelou:
"People will forget what you said,

People will forget what you did,

But people will never forget how you made them feel."
If you're like me and learn best from those who know how to use words to paint a brilliant picture of their experiences, then .conf2015: The 6th Annual Splunk Worldwide Users' Conference is the place to be next month. .conf2015 is truly a technical storytelling mecca. This event, which will be held September 21-24 at the MGM Grand Las Vegas, is the place where customers come to learn more from other customers about how they tackle and use big data – specifically how they use Splunk software solutions to become more efficient, effective, and secure. The stories we hear are intriguing, motivating, and often leave the audience feeling more connected and more understood.
Last year at.conf2014, we were very fortunate to have some seasoned Splunk Cloud customers tell their stories on stage. One customer, Gary Mikula, Senior Director of Information Security at FINRA, related to the audience using the power of his personal experiences. He shared the pressure of how FINRA (the Financial Industry Regulatory Authority) must protect investors by regulating brokers and brokerages firms – ultimately responsible for monitoring over 6 billion shares traded on the stock market every day!
He recalled his 'heartache' of owning a legacy on-premises SIEM and related to the audience with anecdotes of struggles, frustrations, hidden costs, and painful technology refreshes. But then, Gary helped the audience breathe a little easier by sharing how he learned about Splunk Cloud, who he worked with, and how he and his team ultimately replaced their on-premises SIEM with Splunk Cloud as their new, cloud-based SIEM. This chapter of his story had a very happy ending. But, the story isn't over for Gary. He'll be back this year to share how the journey continues to unfold as his organization finds new and even more exciting ways to protect FINRA and its constituents using the technology of Splunk Cloud.
If you're a Splunk customer or partner, please join us at .conf2015 to experience it all first hand. In addition to learning more from Gary, you'll have the opportunity to hear from Orrstown Bank, Royal Caribbean Cruise Lines, Aurizon, Orion, City of Los Angeles, and Gatwick Airport about how they're using Splunk Cloud to solve some use cases that you may also be struggling to address. We all play many parts in so many stories, and even if we have no way to know exactly how the stories will end, we can definitely influence how they will develop.
Hope to see you at .conf2015.
Thanks,
Marc
Marc Olesen
SVP & GM, Cloud Solutions
Splunk Inc.