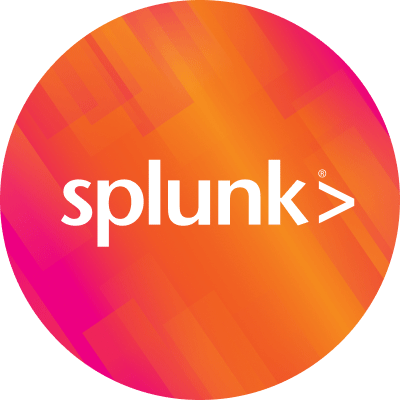 By Splunk September 14, 2012
I was thrilled to be a part of this year's worldwide user's conference showcasing what we've done with Splunk(x) and hinting about where we're going with it. I had the privilege of presenting a session and a Splunkbase lab on how we use Splunk within Splunk. We showcased several of the dashboards I presented in my last blog post on Splunking the Enterprise (which was far too long ago) and highlighted how we're using SalesForce.com data mashed against our machine data.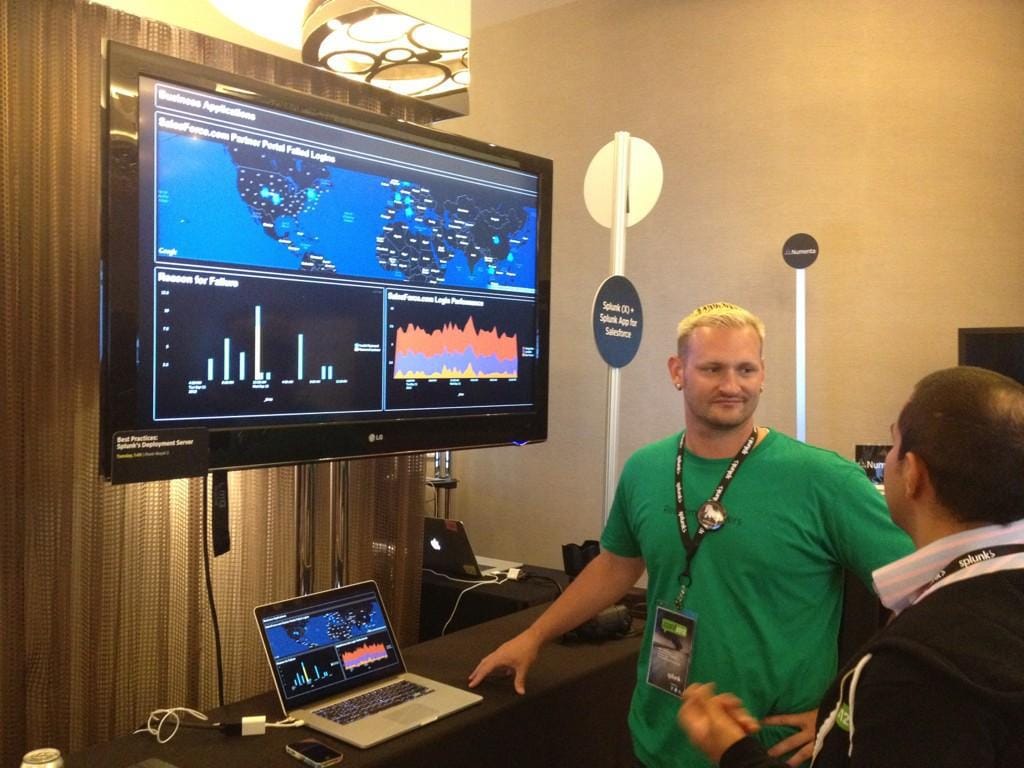 It was very exciting to show off the globe dashboard (coming soon to Splunkbase), the Pinger app for monitoring web resources, and the SalesForce.com TA for importing data from our cloud CRM.
.conf was also the first time in almost six months that I've worn any color shirt other than black.
The absolute best part of the user conference was engaging with our customers, partners, and other Splunkers. I was energized every time someone passed by the Splunk(x) booth or asked another question during the Splunk(x) session. I was thrilled to see everyone walking around with smiles on their faces excited about the platform and the cool things everyone's doing with it.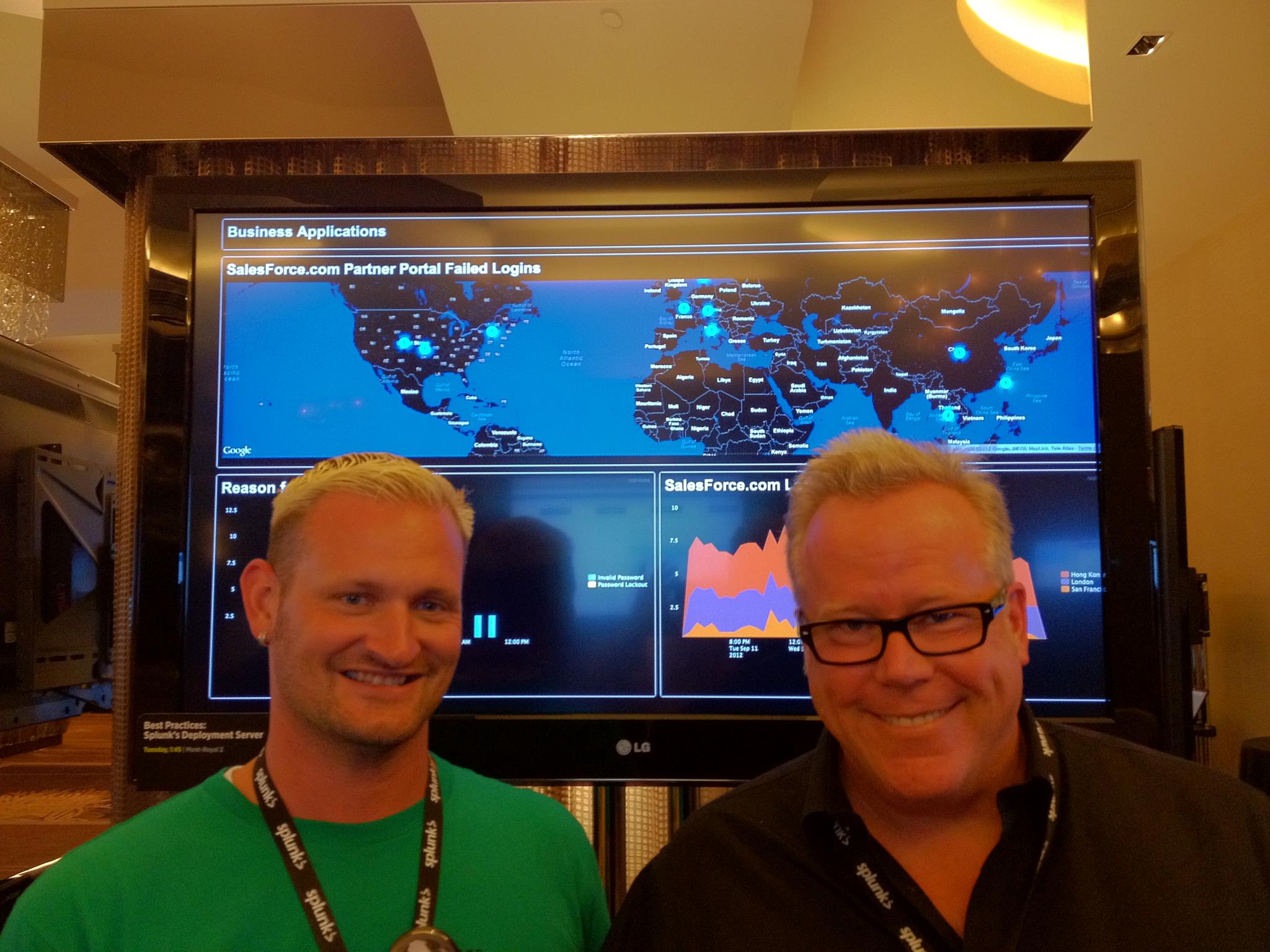 Two of our IT teammates also made it out to .conf and both seemed to be having a great time, learning a lot, and meeting awesome people every time we caught up during the week.
I'll also never forget Johnathon Cervelli, aka Mr. Jazz Hands' epic quote, "Parachutes are for closers" or his onstage Macbook destruction.
We also got some really great ideas for the future direction of Splunk(x). Watch this space for how Splunk(x) continues to evolve to meet the operational intelligence needs of the business.
Almost last but definitely not least, I'd like to offer a huge "thank you" to our operations team, engineering team, and all internal Splunk(x) customers for supporting our best-in-class enterprise Splunk instance. You guys rock!
Being a photographer, I can't close this without showcasing some of the beautiful shots I got during the week. If you really need a reason to look, there's a monkey on our CIO's head.
Legendary.
Please check out my .conf 2012 and Las Vegas Strip galleries Flickr and follow @_PaulStout on Twitter to be the first to hear about the globe's availability on Splunkbase!
----------------------------------------------------
Thanks!
Paul Stout