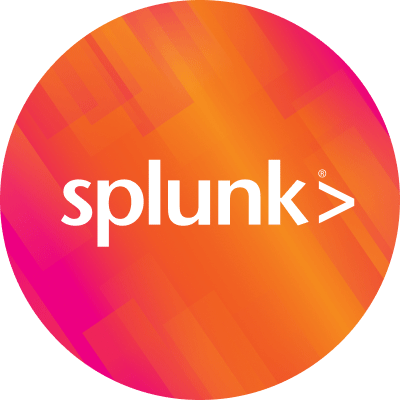 By Splunk March 22, 2016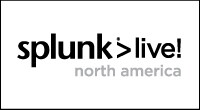 Almost 800 Splunk enthusiasts gathered on Wednesday, March 16th at the Marriott Marquis for the 9th annual SplunkLive! San Francisco. Splunk experts, including customers, got to show off some cool, new content that fed the appetites of both Splunk n00bs and veterans.
Highlights included:
Opening keynote from newly appointed Splunk CEO and President Doug Merritt, who talked about how Splunk has evolved to become the platform for machine data and how cloud is the underlying theme for Splunk's initiatives across our solutions and ecosystem this year.
Customer presentations from Yodlee for App Management and IT Operations, Wells Fargo for Application Management and Intermedia for Security and Cloud.
The Splunk Spec Mustang! This racecar has clocked hundreds of race hours by our very own former CEO Godfrey Sullivan and many other Splunkers from Sonoma Raceway and Laguna Seca. Leveraging our partnership with Carvoyant, we were able to Splunk 29 cars at a recent track day at Sonoma Raceway. Bragging rights were on the line as we compared max speeds, G forces, and RPMs mapped onto the racetrack!
We could not do SplunkLive! events without our customer speakers and our speakers certainly did not disappoint! Here's a snapshot of what was covered:
Splunk at Wells Fargo
Bob Maccaro, who is part of the team responsible for performance of Wells Fargo's Digital Channels, discussed how Splunk helps them deliver on their team's mission on a number of fronts. Not only are they using Splunk for forecasting application use for chargeback purposes, they are using Splunk to enable better insight into their applications – both pre-production and in-production.




Splunk at Intermedia
Ryan Barrett (VP of Security and Privacy) and Ninad Bhamburdekar (Security Engineer) at Intermedia discussed their path in gaining an instant SOC using Splunk Cloud. They described how they progressed from initial security use cases (log aggregation and forensics, alerting), to advanced use cases (alerting for anomalous events, integration with 3rd party intelligence feeds), to utilizing Splunk Cloud as a platform across security, ITOps and Business Analytics use cases. In addition, they described the value to Intermedia of leveraging a cloud solution, where they can be users of the solution, not administrators.

Splunk at Yodlee

Akshay Sethi, Service Architecture Director at Yodlee discussed how Splunk helped reduce their MTTR from hours to a few minutes, and found value immediately in their Splunk deployment. The data operations team started using Splunk for troubleshooting and data aggregation, but quickly it became a valuable platform that was utilized across multiple teams within Yodlee.





In addition to our customer presentations we had 13 breakout sessions featuring a ton of brand new content! Some of our most popular sessions of the day were Data-Onboarding led by Sr. Sales Engineer Kirk Hanson, Machine Learning and Analytics led by Sr. Sales Engineer Pierre Brunel and How to Align Your Daily Splunk Activities to Key Business Services for Increased Value and Visibility led by Tom Harrop, IT Markets Specialist.
To view all the session material from the day, visit SplunkLive! SF 2016 on SlideShare.
SplunkLive! is just a little teaser for what is to come at .conf2016, our 7th Annual Worldwide Users' Conference in Orlando, September 26-29st. You can also reserve your spot at .conf2016 today!
It was an amazing day and it takes a village for that to happen so thanks to everyone involved! Hope to see you at a SplunkLive! event near you!
Shannon Cuthbertson
Sr. Field Marketing Manager – West
Splunk Inc.
----------------------------------------------------
Thanks!
Shannon Cuthbertson