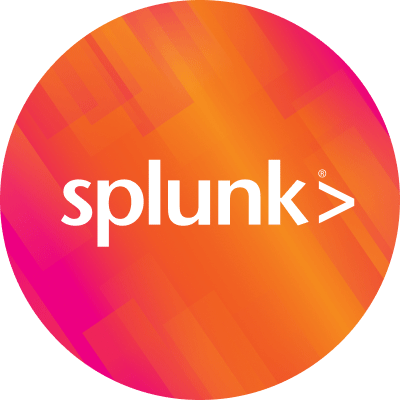 By Splunk April 04, 2017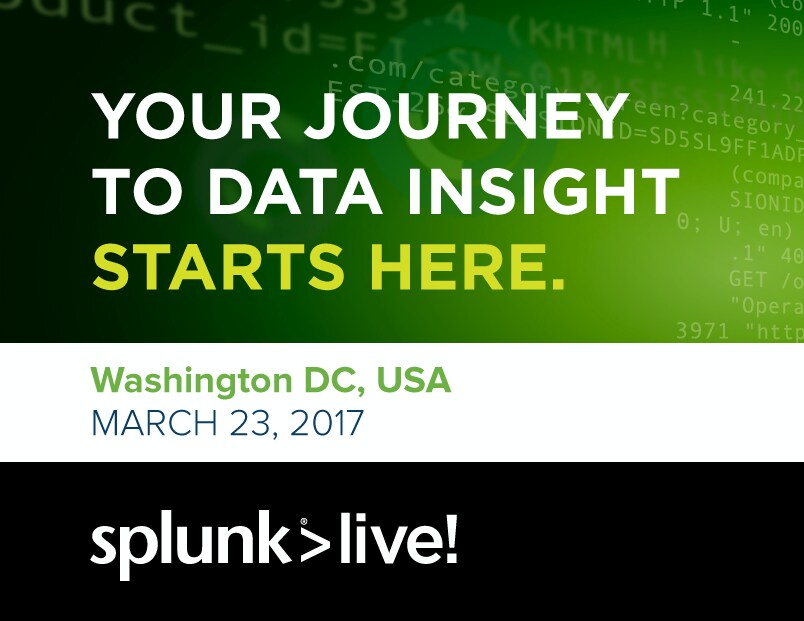 With the temperature hovering below historical averages but the promise of Spring in the air, the first SplunkLive! for 2017 opened in Washington D.C. late last month at the Marriott Marquis. With over 1,200 Splunk fans and novices in attendance, the stage was set for another event that only Splunk can deliver.
The day kicked off with Splunk's CEO Doug Merritt talking about digital transformation, a paradigm driven by various technologies that is changing every aspect of our lives and our businesses. He spoke to how Splunk's mission is to help organizations – in government and industry – successfully navigate this journey and deliver on their business and mission objectives. Rick Fitz, SVP of IT markets followed Doug with some examples of how some leading organizations are leveraging Splunk to gain insights from megabytes to petabytes of data to deliver stellar customer experiences, streamline processes and mitigate risks. Mr. Mike Makar from the World Bank and Mr. Eric Weakland from American University joined Rick and offered their perspectives as customers and how Splunk is helping them deliver on business goals. The morning keynotes ended with Mr. Richard DesLauriers, Retired Special Agent from the Boston FBI Division, whom Kevin Bacon played in the movie Patriots Day, reminiscing on the Boston bombing incident.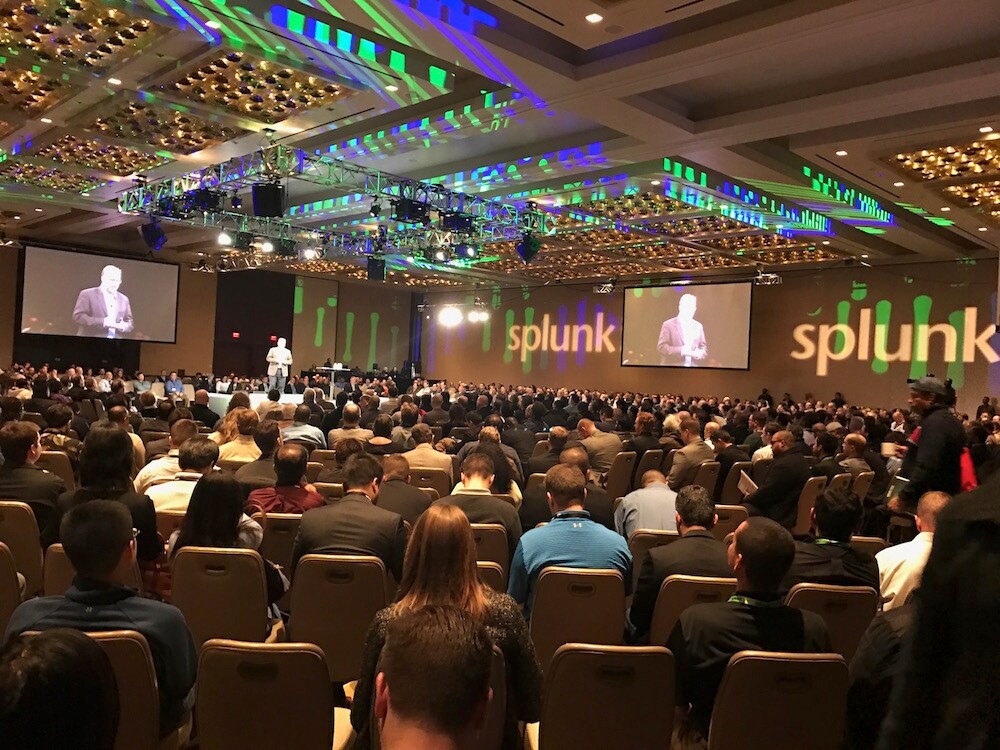 The packed breakout sessions that followed, gave attendees what they came for. If new to Splunk, a novice track offered them lessons in the art of the possible with Splunk – how Operational Intelligence derived from machine data can solve diverse challenges – from security to IT troubleshooting to 'splunking' smart sensors and business analytics. If experienced, the attendee got a taste of how they could extend their investments – not just in Splunk but products across their technology ecosystem. The boss must be happy – after all who does not want to squeeze extra value out of existing investments so they can focus on other priorities.
Going back to the theme – digital transformation is a business imperative. Navigating this journey can be tricky and sometimes arduous. And if there is one thing we are confident of, that is that data harnessed the right way can help you overcome challenges and get you to your destination with more ease without breaking the bank. Splunk customers are proof of it.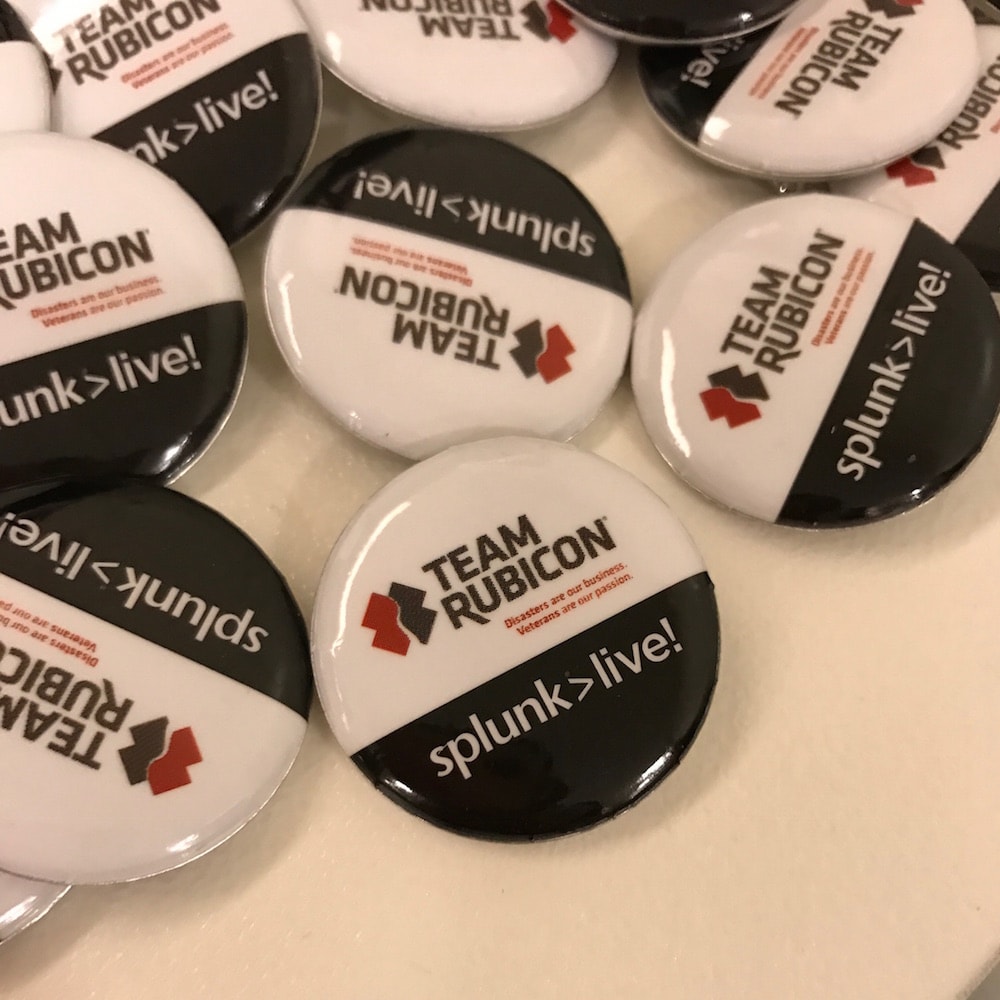 Sure, I work at Splunk and so it is easy for me to be enthusiastic about what we do. But the proof is in what the customers say and feel. And that to me is the most exciting part. And at events like SplunkLive!, our customers show their passion for our solutions – not (just) because of our cool T-shirts, but because of what we deliver for them day after day.
With rising customer and citizen expectations, a nefarious threat landscape, conflicting business priorities and an edict to do more with less, digital transformation is no longer an option. And if the enthusiasm is any indication, we are doing a few things right!
Until next time….
----------------------------------------------------
Thanks!
Ashok Sankar