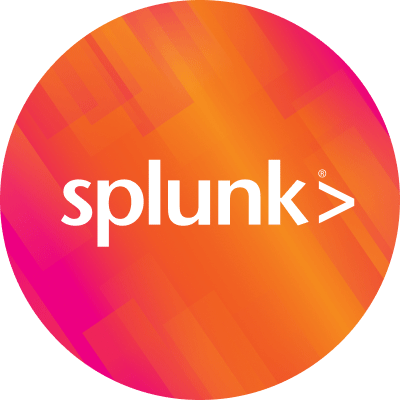 By Splunk May 21, 2013
There are a select number of U.S. cities dominated by certain industries that ultimately help to define those cities. Detroit for cars, Nashville for country music, Pittsburgh for the Steelers and Primanti Brothers – and Washington, DC for government.
Considering there isn't a single organization or entity in the world with more data than the U.S. government, Washington, DC has been home to annual SplunkLive! events for the past five years. Yesterday, we hosted our largest yet with nearly 750 attendees.
Our Chairman and CEO Godfrey Sullivan kicked off the event with an overview of Splunk's capabilities in private and public sectors, touching on key points like the importance of machine data for verifying accuracy and how continuous monitoring is imperative for security and compliance due to the living breathing nature of cyber threats today. The security use case is often our initial entry point when working with government agencies before they deploy Splunk as a platform across the agency for additional uses like IT operations (managing virtualization and cloud projects), application management and even web intelligence.
We were honored to have Michael Chertoff, Co-Founder and Chairman of The Chertoff Group and Former Secretary of the U.S. Department of Homeland Security take the stage for a high level examination of the current cyber landscape. He explored how today's big data deluge has created an enormous opportunity for government agencies and private companies to analyze and understand that data so that we can come together as a nation to better protect our country's critical infrastructures. (Coincidentally, on this same day we saw Splunk's unique approach to security recognized by Gartner as we were named to the Leader's Quadrant for SIEM.)
Of course one of the most beneficial parts of our SplunkLive! programs is when attendees get to hear from our customers directly. We had some pretty dynamic presentations from folks like Jesse Trucks, Cyber Security Engineer at Oak Ridge National Laboratory (ORNL), who offered insight into how his security team is leveraging big data analytics to defend its networks. Stay tuned for Jesse's blog post breaking down how he uses Splunk to better understand his environment and security posture.
Chris Butler, Technical Director of IT at CGI Federal, shared a variety of use cases from deploying Splunk for their government customers to providing real time situational awareness to indexing 30 years of earthquake data at the state government level.
Our customers are always finding new and interesting ways to use Splunk—and in many ways that's one of the highlights of SplunkLive!
But of course—the ultimate place to share best practices, learn from our most passionate and advanced customers, plus learn about the next major version of Splunk is at .conf2013, our worldwide users conference in Las Vegas. If SplunkLive! DC has whet your appetite to hear more from Splunk users, imagine more than 3 days with more than 120 sessions that provide an opportunity to network and learn from each other. Registration for this year's .conf is open now!
If you were couldn't join us at SplunkLive! DC but want to hear a few snippets from Secretary Chertoff's and Godfrey Sullivan's presentations, feel free to check out the Recently Uploaded section of our YouTube page. And for other great content, check out our Slideshare page as well.
----------------------------------------------------
Thanks!
Erin Sweeney