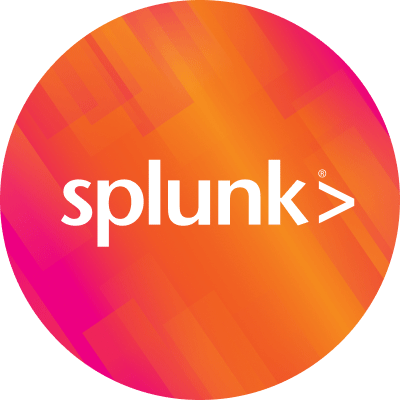 By Splunk August 30, 2019
As we finished up this year's SplunkLive! in Australia, I reflected on how this event has grown since the first SplunkLive! was held way back in 2010. This year SplunkLive! 2019 attracted over 1,400 visitors across Sydney and Melbourne, with speakers from some of the country's most recognizable organisations from finance, aviation, government and technology.
Naman Joshi, Senior Sales Engineering Manager at Splunk, led an exciting presentation on the potentials of dark data for organisations that have yet to access its pool of real-time data. This data is most often than not, unanalyzed, untapped, unowned and uncaptured resulting in a huge opportunity loss for potential among organizations thus far.
In fact, dark data may be the biggest untapped resource in business today and is an underused asset that demands a more sophisticated approach, highlighting a strong need for organizations to look at how they collect, manage and analyze their data. It is to this end that SplunkLive! aimed to shed a light on this ever-present issue.
Splunk's State of Dark Data Report revealed that 60% of Australian IT Executives say that more than half of their organizations' data is dark. More often than not, the data is considered too old or outdated to provide value to an organisation who relies on data that is current and relevant to their business objectives. It is through events such as SplunkLive! that we hope to continue this push to empower organisations to take control of their data.
This year, we were thrilled to have customer presentations from Qantas, Velocity Frequent Flyer, Swinburne University, FIS Global, Atlassian, NAB and the Department of Education. These speakers talked about how they utilize Splunk to create better efficiencies within their organisations to ultimately drive positive outcomes.


Qantas demonstrated how they use Splunk to improve the processes behind flight plans, with Splunk's data visualisation technology being used to provide technicians with the ideal flight plan for the thousands of flights each month. This resulted in improved visibility across key business services amongst the core team at Qantas saving time and manpower on old and outdated processes.
Atlassian provided us with a look into how they use Splunk to build upon existing machine learning algorithms that saw enhancements made at various stages. NAB demonstrated to attendees how the early adoption of Splunk is helping to shape the NAB branch of the future, with the team detecting the need for upgrades to various features. Through this, they aim to improve the experience for customers of their bank, reducing wait times and providing first class customer service.
A recurring theme from all the speakers at SplunkLive! was the importance of data and what this means for organisations who choose to maximize their competitive advantage through better managerial decisions based on the vast information provided to IT decision makers.
Next year we will celebrate a major milestone—the SplunkLive! 10-year anniversary in Australia. We can expect bigger and better things as we continue to shine the light on dark data in organisations across Australia, working with them to help make sense of the vast amounts of data they are looking to unlock.
----------------------------------------------------
Thanks!
Simon Eid