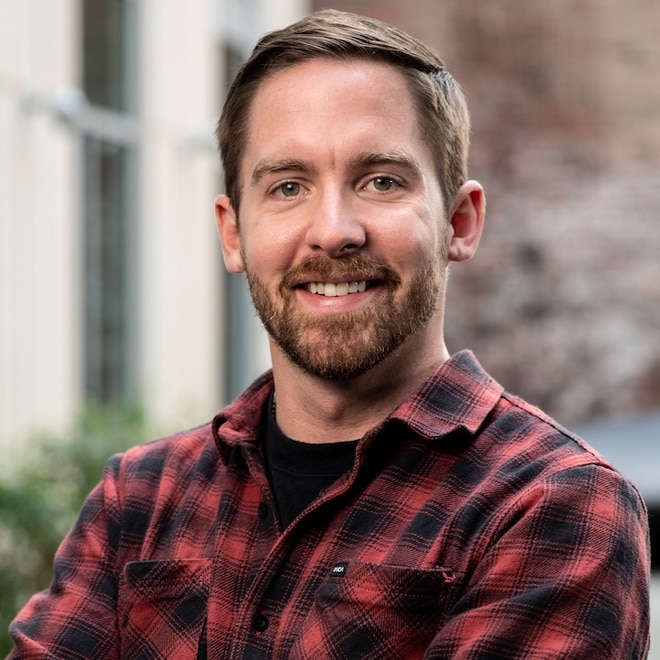 By Ryan O'Connor October 16, 2019
It's almost time for .conf19 and the sessions scheduled this year are some of the best yet. I want to give a shout-out to every single talk in our session catalog, but for the purposes of this blog, I will focus in on some of the talks related to Splunk Connected Experiences.
At .conf18, we announced betas for new product offerings falling under the label of Splunk Connected Experiences. Since then, it has been quite an exciting journey. I've traveled with our team around the country — nay, around the world — to talk to people about Connected Experiences, gathering feedback from our customers that have driven innovative and downright cool updates to these products. Armed with these customer insights, our engineers and designers have been putting in many hours for every building block of Connected Experiences — not only making these apps visually striking, but also helping our customers drive more value from their Splunk deployments through them.
Through easy access of data on mobile devices, Splunk is providing an innovative, on-the-go approach to visualizing and analyzing data, helping drive faster collaboration and faster time to resolution. Whether it's getting critical alerts on Splunk Mobile, visualizing real-time sensor data with Splunk AR, or viewing the status of a SOC or NOC on Splunk TV, there's no shortage of ways to empower your users.
If you haven't heard about our free Mobile and TV apps that became generally available this year, then .conf19 is your chance to come and learn about them! Below are some direct ways to connect with the Connected Experiences team at .conf19 and information on sessions where you can learn more about these products.
Find Us on the Showfloor
The source=*Pavilion is the easiest way to come and talk to the Splunk Connected Experiences team in a 1-1 conversation AND get a tour, or demo, of some of the apps in our Connected Experiences suite. Have you seen a screenshot of one of the Connected Experiences apps but aren't sure how to get started? Do you want to take one of our apps for a test drive to see if it would be useful for your organization? Or do you want to just ask us a question about one of the apps while you're walking to another exciting session? Now is the time. Come visit us at the source=*Pavilion area, starting Tuesday morning, October 22.
Learn From Us in Breakout Sessions
The next way to get up to speed on Splunk Connected Experiences is to register for one of our many sessions featuring talks from members of the Connected Experiences team.
FN1752 - Augmented Reality: A Day in the Field with Splunk AR
SPEAKERS:
Devin Bhushan, Splunk AR, Eng Lead, Splunk
Glen Wong, Senior Engineering Manager, Splunk
FN1749 - Beyond the Desktop: Making the Most out of Mobile
SPEAKERS:
Simon Tam, Senior Principal Software Engineer, Splunk
Ben Weaver, Senior iOS Engineer, Splunk
FN1716 - How we understand your intent > Splunk Natural Language Platform (NLP)
SPEAKERS:
Aungon Nag Radon, Sr. Data Scientist, Splunk
Anand Srinivasabagavathar, Senior Software Engineer, Splunk
FN1746 - Getting the Most Out of Splunk Natural Language Platform
SPEAKERS
Cynthia Li, Sr. Product Manager, Splunk
Yow Han Moo, Senior Engineering Manager, Splunk
FN1778 - The Cloud Gateway: A Security Deep-Dive and the Future Ahead
SPEAKERS:
Mike Emery, Sr. Principal Software Engineer, Splunk
Jesse Chor, Head of Mobile Engineering, Splunk
Dylan Conway, Product Manager, Splunk
Talk to Me
Lastly, if you really want more information — find me! I love to talk Connected Experiences and I'll be at .conf19 speaking during two sessions this year. One of those (IoT1401 - Splunk for Good, Seattle University, and University of Connecticut partner to Power Aquaponics Facilities Around the Globe) will include Splunk Augmented Reality. I'll be happy to answer any questions you have around Splunk Connected Experiences, or put you in touch with others who can as well.
No matter how you spend your time at .conf19, there's no reason to leave without knowing how Splunk has truly gone mobile and how you can leverage Splunk Connected Experiences to bring data to everything in your organization.
Happy Splunking!
Watch the full potential of Splunk Connected Experiences in the video below.
---
Follow all the conversations coming out of #splunkconf19!