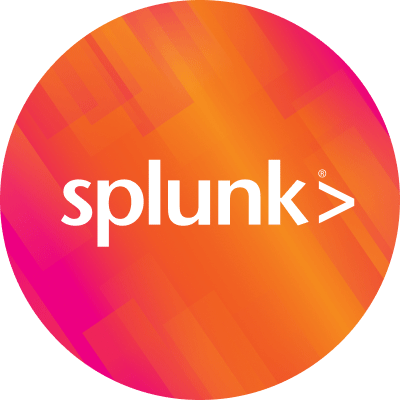 By Splunk September 11, 2018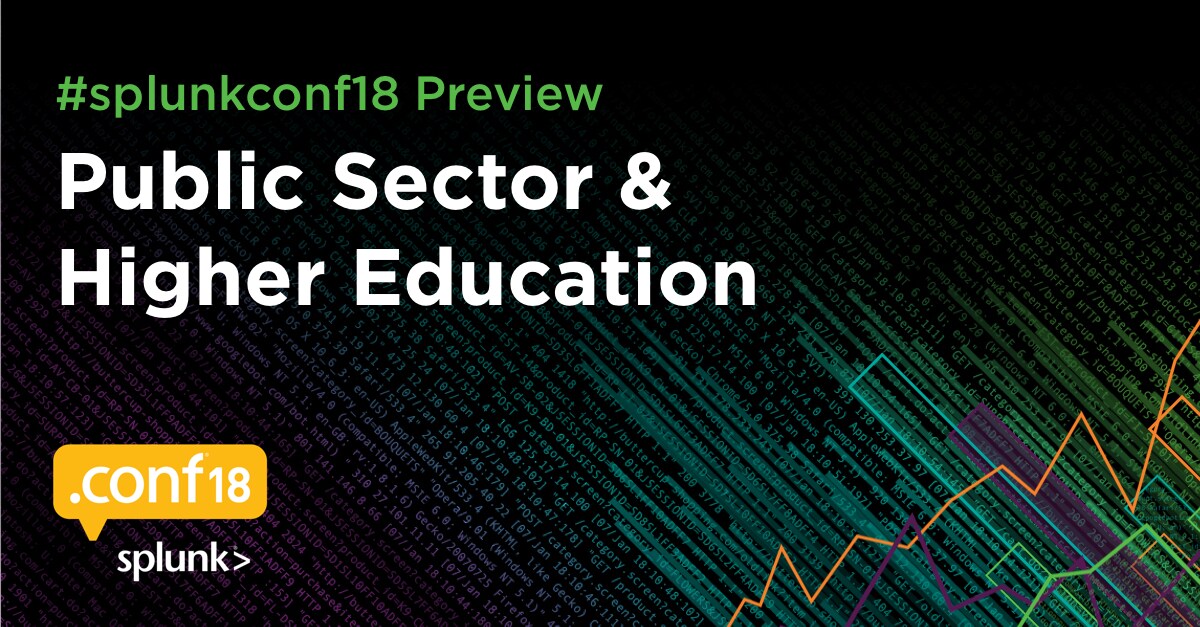 The "big game" of all Splunk events, .conf18 will be in Orlando, FL, this year from October 1st through 4th. If you're registered—whether you're a Splunk user yet or not—you're in for some serious learning and fun! Buckle up, because .conf18 promises to be the best .conf ever.
Okay, so what's all this hype about? Let me offer some context. If you're in the public sector or higher education, you're faced with a dichotomy of challenges—enhance citizen or student experience on a dwindling budget; protect against cyber threats in the face of a talent shortage; modernize systems while ensuring minimal system downtime, if at all; the list goes on. But leaders in public sector and higher education are not shying away. Instead, they're turning to data-driven decision-making strategies to help them overcome these challenges.
And that's where Splunk comes in. You've heard us tout our capabilities on how we can and have helped customers meet these challenges head on—IT modernization, compliance, security, mission objectives, learning analytics, customer experience, and more.
And .conf18 is one place where you'll get to hear directly from Splunk customers on how they are making data-driven decisions, in real-time. It'll be three days of learning new product features and how customers are using Splunk to overcome their challenges across their agencies and institutions—check out the session catalog of over 300 sessions that you can choose from. Filter by role, industry, skill level and session types to curate your custom learning experience and build your own personal agenda with our session scheduler. You'll hear about a variety of use cases our customers are using Splunk for to meet their priorities and overcome obstacles.
On top of the learning, you will have the opportunity to network with peers from across public sector and other industries. This year, we're expecting over 9,000 attendees and the registration from public sector attendees has already broken prior records.
But our effort to enhance your experience doesn't stop there. We'll be hosting a public sector reception on Tuesday, October 2nd at the Blue Zoo restaurant at the Walt Disney World Swan and Dolphin Resort starting at 5:30pm ET.
If you're still contemplating attending or never attended .conf before, I highly recommend you take a look at some highlights from .conf2017. When our customers attend one of our SplunkLive! or Splunk Discovery events held across the country, they walk away with a ton of information on the value Splunk can offer and how it extends their investments further. Well, expect a magnitude more from this event!
Mark your calendars, and register for .conf18 today! Hope to see you there!
Until next time,
Ashok
---
Follow all the conversations coming out of #splunkconf18!
----------------------------------------------------
Thanks!
Ashok Sankar