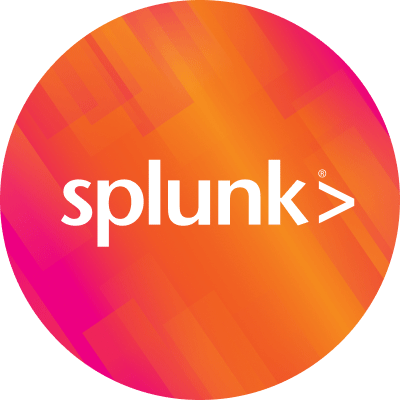 By Splunk September 10, 2018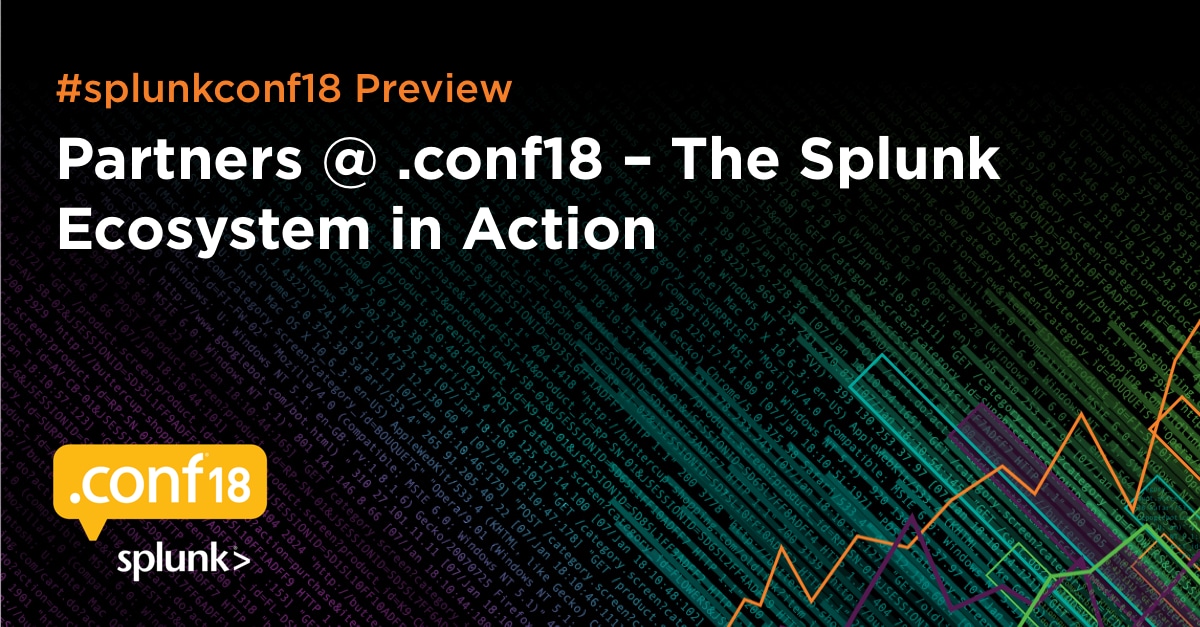 As we put the finishing touches on .conf18 preparing for 9,000+ Splunk enthusiasts to join us in Orlando, Florida, the Partner+ team is looking forward to welcoming 1,000+ Partner attendees and 75+ sponsors to the event.
Splunk Partners, this post is for you! If you're a Splunk user or .conf attendee, there's something here for you too. Read on to make the most of your Ecosystem experience at .conf18.
See the Splunk Ecosystem in Action
.conf is the biggest and broadest display of the power of the Splunk ecosystem. We're proud of 75+ partner sponsors who not only help make .conf possible, but extend the value of Splunk with their Splunk-certified apps, add-ons, and technical know-how. Whether you use Splunk for security, IT, IoT or all of the above, our partner sponsors can help you solve your most pressing issues and gain more from your technology investments. Spend time in the source=*Pavilion to find out how our Partners can help you.
Our First-Ever Zetta Sponsor!
Accenture is the first-ever Zetta sponsor of .conf. A new sponsor tier to the .conf18 program, Zetta is an invitation-only sponsor offering designed to spotlight partners who are deeply knowledgeable about and invested in Splunk. They have more Splunk technical certifications than any other organization in the world, and are actively supporting hundreds of clients across the globe in nearly every use case imaginable from IoT to IT to security in numerous verticals from healthcare to financial services to retail. Stop by and talk to their experts at booth #Z1 in the heart of the source=*Pavilion, or attend one of their sessions.
Some familiar names will be showcasing their Splunk relationships as Peta sponsors too.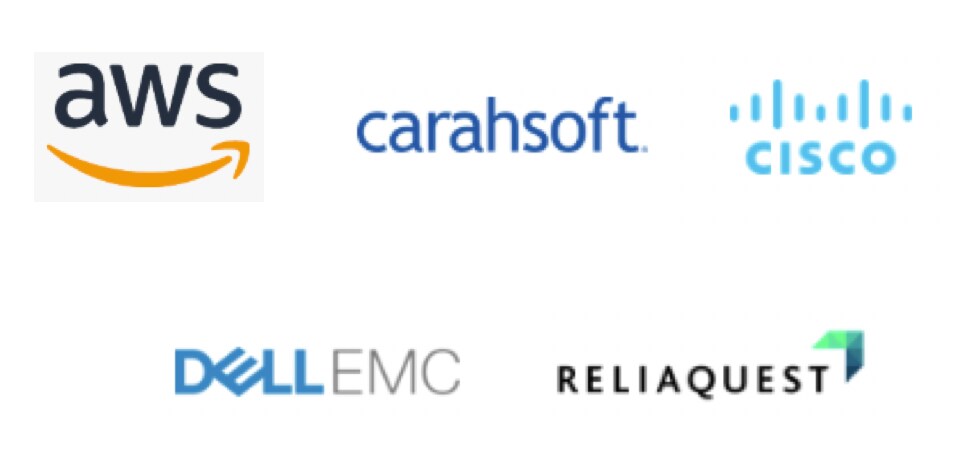 To All Partners @ .conf18
For the 1,000+ Partners making the trek to Florida, we offer a heartfelt thank you from the entire Splunk organization. Here are a few things to make the most of your visit and small gestures to thank you for your partnership. We look forward to seeing everyone there!

Partner+ Lounge
(Monday-Thursday, 8am-5pm ET – hours may vary; Dolphin, Level 3, Room: Asia 4)
A space just for Partners to keep your business humming and where you can recharge. Take a load off (and load up on special exclusive SWAG!), host an impromptu meeting, charge your phone, find the good coffee, grab some snacks or connect with Splunkers. We're hosting events in the Lounge throughout the week, including a "Meet the Leaders" series and dedicated time to learn more about the various Splunk Partner+ Programs, like Technology Alliance Program (TAP) and the OEM Program. Check the schedule in the Partner Lounge and learn more about the full Partners @ .conf18 program.
"Technically" a Beach Party
(Tuesday, Oct. 2 – invitation only; details in the Partner+ Lounge)
Calling on all certified partner technical resource teams! Stop by the Lounge to get the details for the .conf18 partner technical resource party. Mark your calendars for Tuesday evening and join the Splunk Partner SEs for beers, bites, and time not in a conference room.
Sponsor Appreciation Reception
(Monday, Oct. 1, 1pm-3pm ET; Partner+ Lounge)
.conf sponsors we can't say thank you enough, but we'll try to kick off the week with an appreciation reception in the Partner+ Lounge. Fuel up and grab some exclusive Splunk SWAG before you hit the Opening Soiree.
Partner Advisory Council (PAC) Members
(Wednesday, Oct. 3, 11:30am-1pm ET – invitation only)
You'll find all PAC members with an orange Partner+ pin on their lanyard. They are your peer resource and voice of the Partner+ Program. PAC members, we'll see you on Wednesday for a our Global PAC Luncheon. Get the latest from Partner+ leadership and connect with your PAC peers from around the globe.
Can't Attend, But Want in on the Action?
Partners, watch the Splunk Partner Portal for everything you need to know about the announcements from .conf18 and how you can take advantage of all the new product goodness. Stay tuned!
Connect with our us and sponsors on social media and @SplunkPartners on Twitter for real-time updates from the show using the #splunkconf18 hashtag.
---
Follow all the conversations coming out of #splunkconf18!
----------------------------------------------------
Thanks!
Jessica Walker McFarland