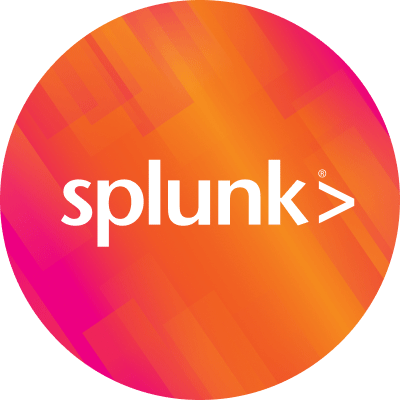 By Guest September 28, 2018
The following is a guest post from Ken Chestnut, Global Ecosystem Lead for Data & Analytics, Artificial Intelligence/Machine Learning, Blockchain, Contact Center, and Voice at AWS.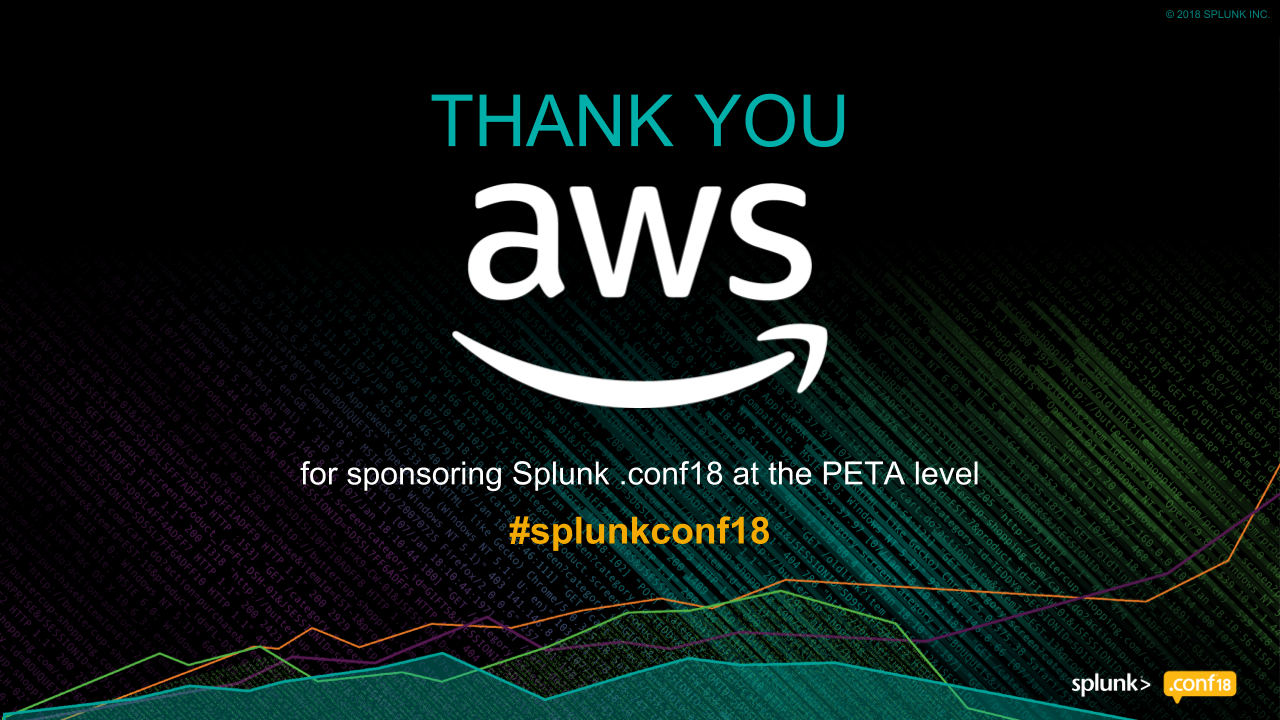 Data is growing exponentially, coming from new sources, is increasingly diverse, and needs to be securely accessed and analyzed by any number of applications and people. The size, complexity, and varied sources of the data means the same technology and approaches that worked in the past won't work anymore. Join AWS at .conf18 to learn about how customers like REI and Experian leveraged Splunk's expertise in AWS to optimize data management and how you can do the same.
SECS2107: REI Gains end-to-end Security Visibility during AWS cloud migration
(Tuesday, October 2, 1-:45pm)
REI, known for its customer service and brand reputation, wanted to extend its security posture to include edge protection of its Amazon Virtual Private Clouds (VPCs) as it migrated applications to Amazon Web Services (AWS). REI deployed Splunk Cloud and Amazon GuardDuty to manage threat detection service across its hybrid environment and has seen benefits including:

Gaining end-to-end security visibility during AWS cloud migration
Real-time insight into potential threats
Enabling a security-oriented mindset through DevSecOps

"We quickly demonstrated the standalone capabilities of Splunk, AWS Shield, and Amazon GuardDuty, but also the benefit of using Amazon GuardDuty in conjunction with Splunk for fast, insightful security intelligence," says David Bell, who manages infrastructure and cloud services at REI.
FNS2104: AWS Migration Best Practices for Scaling with Splunk Cloud
(Tuesday, October 2, 3:30-3:50pm)
Migration to the cloud continues at a rapid pace but is not without its challenges. Enterprises who have migrated their application workloads to the cloud have seen ~30-40% reduction in IT overhead costs, resource flexibility, increased speed and innovation (McKinsey Co: Cloud adoption accelerates IT modernization). Companies want to be agile, efficient, reduce costs, and move workloads to the cloud in a secure and manageable way. In this presentation AWS and Splunk will discuss best practices for migration to AWS. You will learn business and high-level technical aspects, key concepts, guiding principles and staged approach to cloud adoption.
ITS2097: Experian Security Enhanced by Splunk and AWS
(Tuesday, October 2, 4:45-5:30pm)
Learn how Experian enhanced their security with Splunk and AWS. Explore the Multi-Account AWS logging integration with Splunk Enterprise (on-prem) using Splunk recommended options (SQS based S3, Kinesis Stream, etc.) for CloudTrail, Config, VPC Flowlog, CloudWatch logs (O/S and app logs). Everything was deployed using centralized automated DevOps pipeline with CloudFormation templates.
ITS2112: Simplify and Reduce your Procurement Cycle through AWS Marketplace
(Wednesday, October 3, 2:30-2:50pm)
Most enterprises don't have a single registry for the software they are entitled to. Up to 35% of software that are bought are never deployed. Organizations are grappling with slow procurement, archaic entitlement models, complex

AWS Marketplace delivers a simplified software procurement process through innovation. Learn from real user experiences on how AWS streamlines purchasing, enables one click deployment anywhere in the world, promotes scalability, ease of license management, while invoicing and billing through a single AWS account. You can even start a Splunk Trial through AWS Marketplace as well.
Interested in even more AWS content at .conf18? Check out the 14 other sessions highlighting AWS and be sure to add them to your schedules as sessions are filling up fast!
As a reminder, be sure to drop by our booth #P2 in the source=*Pavilion. We can chat about the best ways to get data into Splunk from AWS, details around the new Cloud Management Tools Competency of which Splunk was among the inaugural launch partners, the latest around Amazon Kinesis Data Firehose and more!
Register today, and see you at .conf18!
---
Follow all the conversations coming out of #splunkconf18!