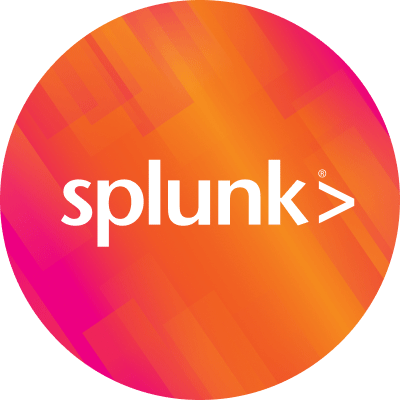 By Splunk September 14, 2017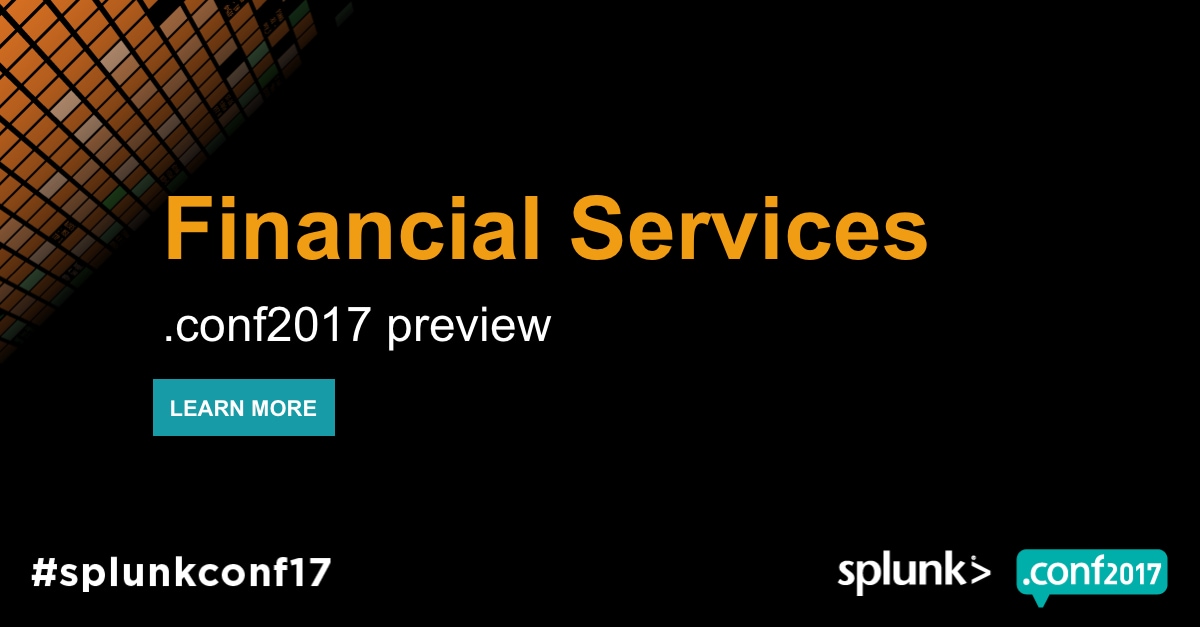 With .conf2017 rapidly approaching, we're excited to once again learn about innovative new use cases and best practices from both customers and Splunk experts. This year, our Financial Services industry track includes presentations from the following (in alphabetical order): ABN AMRO Bank, ANZ Banking Group, Charles Schwab, FINRA, JP Morgan Chase, Murex, and World Bank Group.
This elite group of companies will present highly relevant topics for conference attendees from the Financial Services industry, including:
Using Splunk to monitor and analyze the digital account creation process
Catching rogue traders in capital markets with Splunk
The power of the Splunk Cloud platform
Using Splunk to debug complex performance problems in electronic trading platforms
The usage of Splunk in an advanced cybersecurity operations center
Creating a Splunk Center of Excellence
How Splunk IT Service Intelligence brings a revolutionary approach to IT management
Come join us for the sessions below.
Tuesday, September 26
Analytics: Conquering Perception With Data – A Story of Increased Customer Satisfaction
(12:05 PM-12:50 PM)
Charles Schwab
Catching Rogue Traders: How a Multinational Bank Used Splunk to Catch Rogue Traders in Financial Markets
(1:45 PM-2:00 PM)
ANZ Banking Group
Integrating Splunk and AWS Lambda: Big Results at Fast-Food Prices
(3:30 PM-4:15 PM)
FINRA
Wednesday, September 27

If You Graph It, They Will See It: Identifying Root Issues from Product Testing to Production Crisis. (Splunk@Murex For Test and Development)
(11:00 AM-11:45 AM)
Murex
Advanced Security Monitoring for Critical Groups or Applications
(12:05 PM-12:50 PM)
JPMorgan Chase
Business Value Delivery for Enterprise Splunk Customers: A Use Case From ABN AMRO Bank
(1:30 PM-1:45 PM)
ABN AMRO BANK
The Renaissance is Here! Splunk's Powerful Innovations for your IT Management Approach
(3:30 PM-4:15 PM)
World Bank Group
Visit conf.splunk.com for more details about these sessions and to build them into your session scheduler.
Thank you,
Peter Benesh
Financial Services Industry Marketing
Splunk Inc.
Follow all the conversations coming out of #splunkconf17!
----------------------------------------------------
Thanks!
Peter Benesh