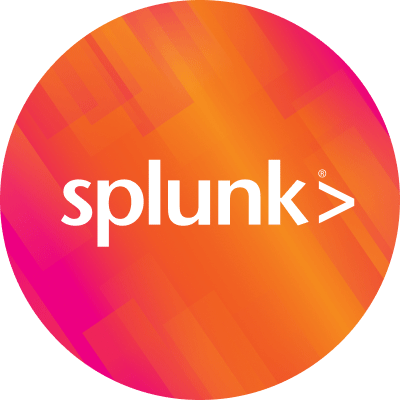 By Guest September 14, 2016
The following is a guest blog post by Christian Gunther, Consulting Solutions Architect, World Wide Technology.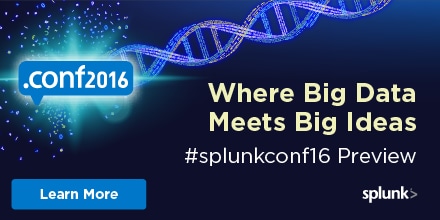 World Wide Technology (WWT) is a global systems integrator headquartered in St. Louis, MO. WWT's CEO and Co-Founder had the idea that thought leadership and technology integration could be planned, created, built, and tested in a lab environment. This idea launched WWT's Advanced Technology Center (ATC). The ATC is where all the magic happens. Technology integrations, testing and evaluation, proof of concepts, demonstrations, and labs. All are possible because of the ATC and our CEO's forward thinking.
WWT and Cisco have been partners from the very beginning, growing the relationship into #1 partner status for WWT. Cisco has benefited from the ATC and the ability to bring together customers, partners, and WWT resources to innovate and bring ideas to outcomes. This partnership is the foundation for other OEM relationships, with Splunk being a primary example.
The WWT/Splunk partnership has grown significantly over the last few years. The ATC has Splunk as a significant presence for security as well as data center, networking, storage, and big data. WWT has demonstrated the relationship between Cisco and Splunk through Cisco Validated Design for running Splunk on UCS. In addition, security integrations featuring data from firewalls, IPS, ISE, and Lancope (to name a few) being incorporated into Splunk for correlation, detection, and dashboard capabilities.
These examples are just the beginning to illustrate the innovative work between WWT, Splunk, Cisco, and many other partners to provide thought leadership to our mutual customers. So, come and take a tour of our WWT ATC and be amazed at the massive amounts of investment put forth in support of our mission to be the best technology integrator in the world.
Visit us at the Splunk .conf2016 to find out more about WWT and our Splunk capabilities including Splunk/Tanium/ASA/ISE integration, Splunk/Carbon Black/Phantom integration. We will be featuring live demos in our booth so please stop by!
Thanks,
Christian Gunther
Consulting Solutions Architect
World Wide Technology
Follow all the conversations coming out of #splunkconf16!
About Chrisian Gunther:
Christian has worked in the Security space for over 24 years. Christian started in the Air Force Reserves, became a Federal Contractor consulting in Security, built and led a CSIRT, and was a member of a team to build and operationalize a SIEM for telecommunications. Christian is now responsible for the care and feeding of SIEM operations in the ATC cyber analytics reference architecture (CARA) and providing support to the field.