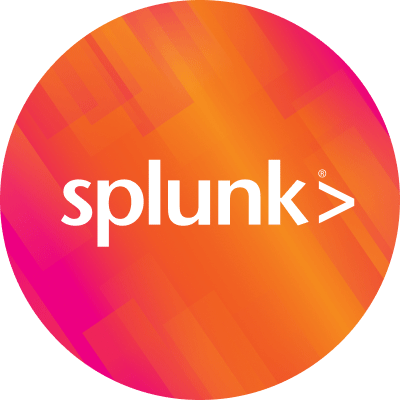 By Splunk September 09, 2016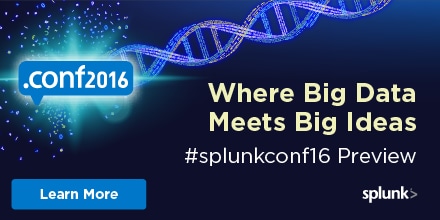 It is that special time of the year for the Security Markets team at Splunk as we are few weeks away from .conf2016, Splunk's annual user conference!
The security track has over 40 learning sessions and numerous hands-on activities.
It will be an incredible four days to interact with our passionate users, CISOs, CIOs, business leaders and learn about the innovative ways in which Splunk users solve their security needs.
You will hear how Splunk customers such as Accenture, Bloomberg, CAA, Aflac, Workday, CERT-EU, MITRE, Sony, Capital Group, Bechtel, Republic Services and more use Splunk to solve their security needs.
This year, we have more than twenty customer led security sessions where you can learn how our customers use Splunk Enterprise Security, Splunk UBA and Splunk to transform their security practices to solve their security challenges.
This year's security track has sessions for all levels – beginner, intermediate and advanced levels and persona – Administrator, Analyst, Hunter and SOC Manager/lead.
A sample of the interesting sessions include:
Hands-On Session on "What's new in Splunk endpoint monitoring"
If you are up for hands-on learning, we have a deep-dive with 3 scenarios covering endpoint data, hunting for IOCs / malicious behavior. I anticipate this to be a packed session, so register or get there early.
The interactive Birds of a Feather (BOF) sessions are a great opportunity to meet experts from the Splunk Product Management team and discuss topics not covered in the main sessions.
Take our Boss of the SOC challenge and win a prize and/be recognized!
This is a new 2-day competition to solve realistic, hands-on, fun security scenarios using Splunk. You will be able to test your knowledge of Splunk search commands, Splunk Enterprise Security, external data sources to solve realistic scenarios include such as 1) web site attack/hack 2) Ransomware detection
Hands-On Pavilion
Have 15-minutes? Visit this pavilion to learn about Splunk security products in a small theater setting.
Splunk Labs
Are you stumped on how to proceed with your security use cases? Are you looking for ideas to solve interoperability issues? Visit the Splunk Labs where you may pick several novel ideas.
Join me for my session on "How to replace your legacy SIEM using Splunk ES" or visit the Security showcase to view the latest innovations that Splunk will be announcing during .conf2016.
Hope to see you there!
Girish Bhat
Director, Security Product Marketing
Follow all the conversations coming out of #splunkconf16!
----------------------------------------------------
Thanks!
Girish Bhat