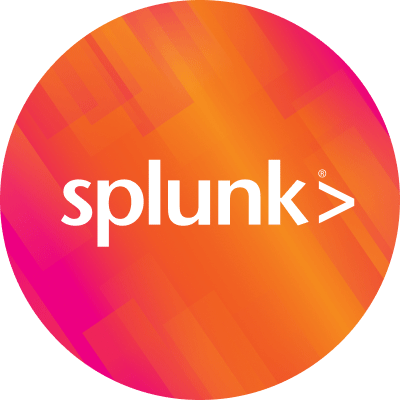 By Splunk September 08, 2016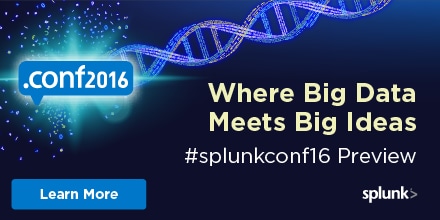 Splunk .conf2016 is just around the corner. We're excited to share best practices, new ideas, and learn directly from the smartest people in the Splunk ecosystem. We have sessions in our healthcare track that include presentations by the following (in alphabetical order): Cerner Corporation, Harvard University, Kaiser Permanente, MD Anderson Cancer Center, Myriad Genetics, Practice Fusion, St. Jude Medical, and Surescripts. Some of our in-house Splunk experts will present on topics that include: new custom visualization API, improving soldier's efficiency and healthcare logistics in the battlefield, use case of managing Type 1 diabetes, regulatory compliance, defeating fraud, and big data analytics for healthcare decision support. Come join us for these sessions:
Tuesday, September 27:
Building Splunk Visualizations with the New Custom Visualization API
4:20 – 5:05pm
Splunk Improving Soldier's Efficiency and Healthcare Logistics in the Battlefield
5:25 – 6:10pm
Splunk To A Cure: Be Inspired by a Lifesaving, Use Case of Managing T1 Diabetes
Community Theater
Wednesday, September 28:
How to Build a Solution from Scratch: A Case Study of Partner Engagement and Co-Development
1:10 – 1:55pm
Finding Straw in a Hay Field – The Art of DevOps Log Farming
2:15 – 3:00pm
How Practice Fusion Achieved Operational Visibility Using Advanced Splunk Search Processing Language (SPL)
3:30 – 4:15pm
Data-Driven DevOps Using Splunk Software and Ansible Tower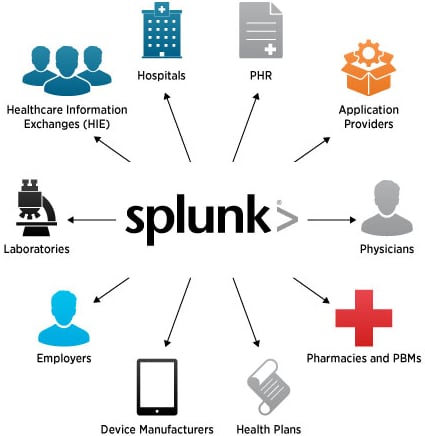 3:30 – 4:15pm
Thursday, September 29:
How MD Anderson Cancer Center Uses Splunk to Deliver World Class Healthcare When Patients Need it the Most
10:15 – 11:00am
How to Use Splunk to Detect and Defeat Fraud, Theft and Abuse
11:20am – 12:05pm
How to Use Splunk For Automated Regulatory Compliance
12:25 – 1:10pm
Visit conf.splunk.com for more details around each of the sessions and other updates including scheduling of healthcare sessions not listed above.
Thanks,
Shirley Golen
Healthcare Solutions Marketing
Splunk Inc.
Follow all the conversations coming out of #splunkconf16!
----------------------------------------------------
Thanks!
Shirley Golen